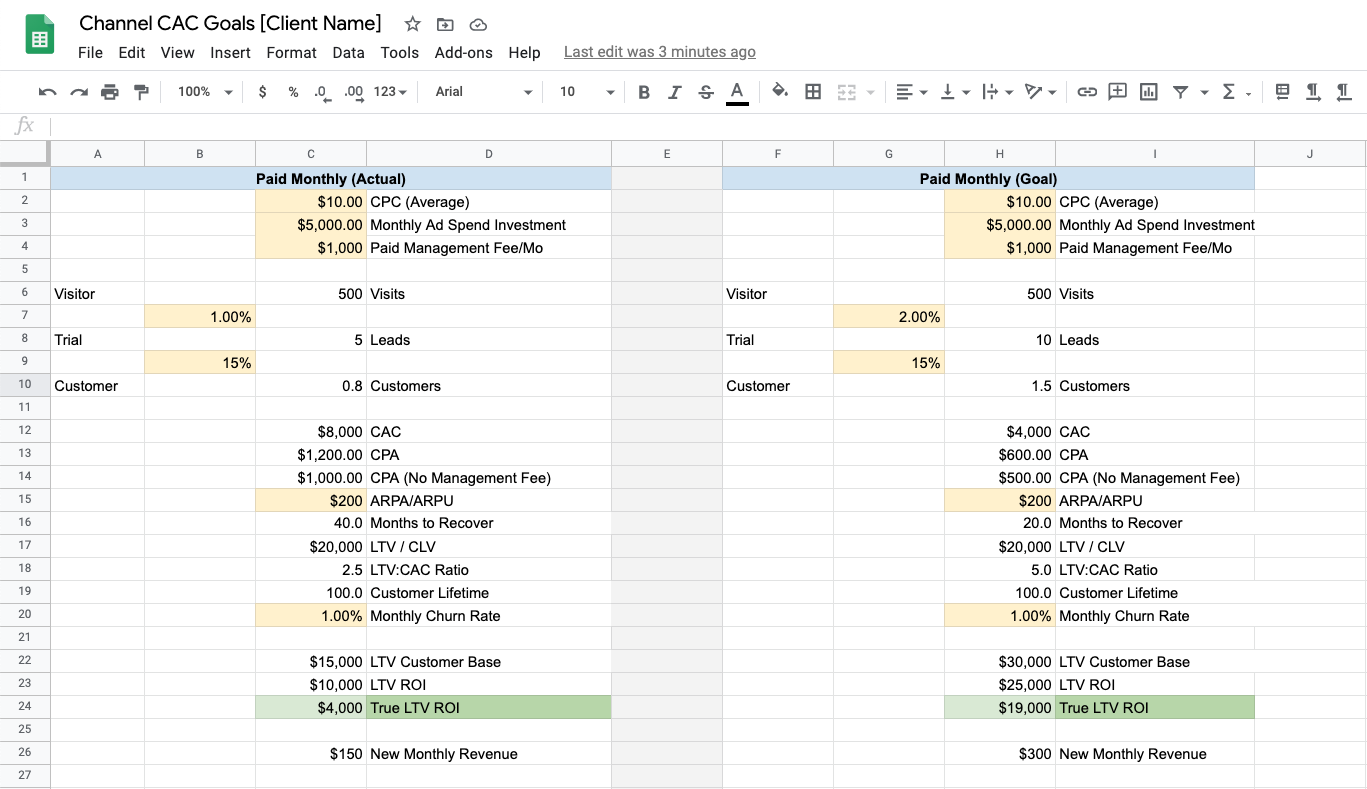 Paid advertising for SaaS businesses can be costly! We want to help you make sure you are properly monitoring your channel CAC and understanding if a channel is viable to scale, as well as understanding how each channel compares to your organic channel CAC.

In order to do this we have put together a process to follow that takes into consideration the 3:1 LTV:CAC Ratio as the backbone of our testing strategy. We want the LTV:CAC Ratio to always be greater than 3:1. This will keep healthy SaaS growth at the top of our growth testing as well.
First let's gather the information we need on a monthly basis for the correlating channels below.