Our Tracking Tools
We partner with InnerTrends and Databox to get you the product insights you need to start conducting scientific experiments for your growth. As one of our clients, we provide you with these tools at no cost to you. If or when you decide to leave, you can continue to use these tools, but at your own cost.
---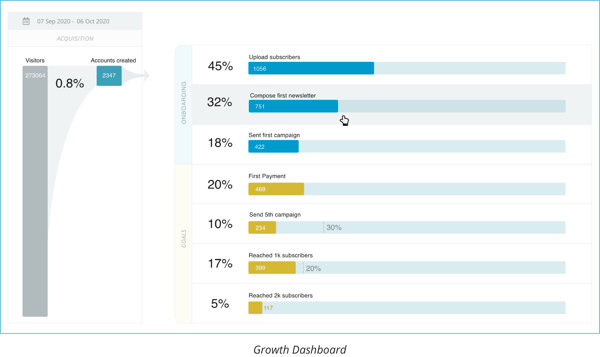 When you walk into a grocery store, you have to decide what to buy at each isle. Thinking about your dinner that night, you might select carrots, celery, and broth. Oh wait, there's a sale on chips, I should get those too. And look at that cabbage...so it goes.


But when you order a box with recipes and portioned ingredients, you don't have to configure the meal or deal with wasted effort. You know what your dinner will look like and you have what you need before you even know you need it.


That's exactly what InnerTrends is in the world of product analytics. Where other tools require months of report building and customization, and you hope you asked the right questions. InnerTrends provides insights about your users' behavior from month one.
---