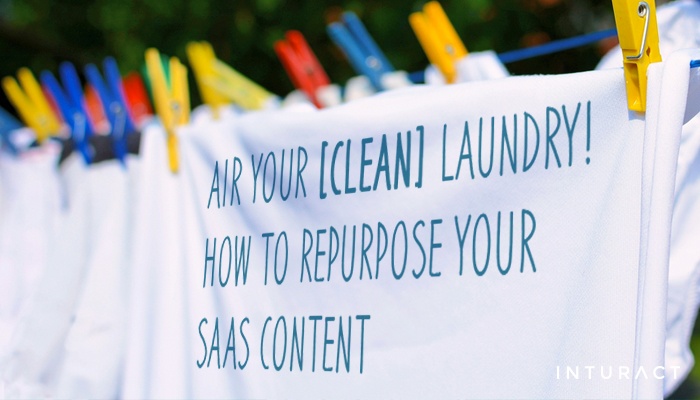 Building a robust content marketing strategy is far from easy. In fact, two of the top five content marketing challenges, according to a study by Content Marketing Institute, are related precisely to that issue:
Producing engaging content
Producing content consistently
With 2 million blog posts publishing every day, it's no longer enough to just build content for content's sake (though I would argue that was never really a good idea, even if it did work in the past). You have to build quality, "10x content" that attracts an audience, engages their attention, and converts them into customers if you want to have any hope of staying competitive.
That means, as a content marketer, not only do you need to be a good writer, but you better be good at some internet marketing fundamentals like search engine optimization and community engagement, too.
I'm going to level with you. This takes TIME. It is not a wham, bam, thank you maam type process. There is a ton of work that goes into building a quality content marketing strategy, especially for SaaS -- where customer nurturing requirements go far beyond the point of acquisition.
So when you do find the time to create this Mount Everest content, that has the potential to solve hunger and create world peace all at once, why would you just hit publish and call it a day? The answer is simple. You shouldn't.
Repurpose SaaS content
First and foremost, you should have an extensive distribution strategy for that content that stretches out for months (and maybe even years). But you should also be finding ways to repurpose your content. Repurposing content will save you time and energy, while boosting your conversion rates.
Repurposed content is talked about a lot within marketing circles because it's effective for any type of business. But repurposing can be particularly useful for SaaS because of all of the touchpoints a customer has throughout their journey, including supporting customer success.
Plus, repurposed saas content is a super easy way to support the growth of your new and existing customer base! So what are you waiting for? Here are a few ideas to get you going.
Cover the basic bases
There are dozens of ways that you can get started with immediately if you already have a solid content arsonal that you've been building. Some content repurposing basics include:
Take portions of an eBook and write a promotional blog
Publish sections of your content on forums like Inbound, GrowthHackers, or SaaS.Community; or social media outlets such as LinkedIn Pulse to drive back "earned" media traffic
Curate relevant blog posts for each of your customer segments and send highly targeted emails
Host a podcast through a network and repurpose the content on your blog and social media
Convert a visual blog post, presentation, or infographic for Slideshare
Write a curated post of your own content - "best of 2016" or "our most popular posts on SaaS Marketing of all time"
You get the point; find ways to reuse the content you've already worked so hard to create with as little effort as possible. This will take your content value to the next level because you are amplifying content that has already proven to do well.
*Side note: If you want to read more about most of these subjects, Buffer wrote a really comprehensive post about repurposing content a while back which you can find here.
Now, let's go into a little more depth on ways to to repurpose content that work specifically well for SaaS companies.
Customer testimonials work in a lot of places
I'm hoping that if you own or work for a SaaS company, you already know that customer testimonials are an important part of digital marketing. They work well on the homepage, pricing page, landing pages, emails, and even as a sidebar feature.
Slack pulls in the most recent positive tweets about their product on their pricing page to bring another level of transparency to the testimonials:

If you are currently posting testimonials and elements of customer feedback somewhere, you are already repurposing user-generated content. Why not take it a step further and curate them into another piece of content for the blog? A list of "10 Reasons People Love XYZ" can be a great end of the funnel piece to help close motivated buyers.
While the bulk of the content on your blog should be top-of-the-funnel, educational material that is NOT overly promotional, it can be helpful to sprinkle in a few relevant pieces for lead nurturing.
Social proof + journey-relevant information = a content success story.
Personalize the journey to the individual's needs
We've briefly touched on the benefits of curating existing content for emails in section one. This works best if you are using landing page forms or other user intel to separate your leads into segments. Once you've collected enough information, you can automate more targeted emails which curate existing topics on your blog that a user may be interested in.
But there is another way that SaaS companies can take this type of repurposing "in-house." Software users, even premium or freemium contacts, log into your product to use it. You are collecting information about how they are using your product, when they are using it, and potential drop-off points.
Take these behavior points as signals to curate customer success content which facilitates moving those freemium users into customers, and even helps to retain, upsell, and cross-sell existing customers. This can be done while they are logged in with in-app messaging tools like Intercom. That way you can help them in real time, while the concepts are fresh on their mind, instead of sending them an email that they may not see for hours or even days.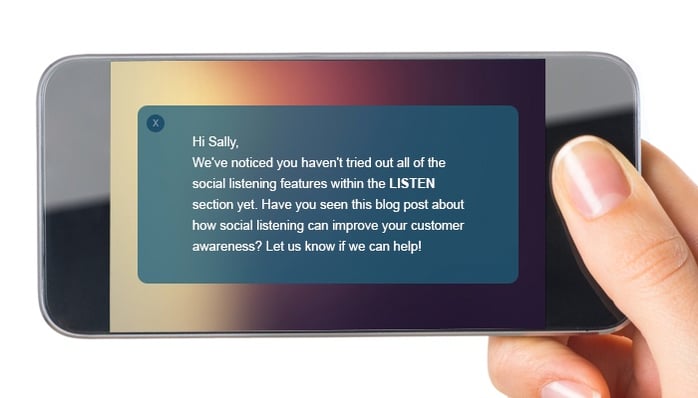 Make your content count
Content marketing is a lot of work, especially if you are doing it well. Taking the pieces of content that you've invested time into, and that are performing well in one channel, and applying them to other channels ensures the biggest bang for your buck.
Content repurposing also helps you create a more complete journey for your audience and even can help make that journey a little more personal. In short, it is a quick and easy way to build quality content - which is music to a content marketer's ears.
Are you utilizing the right content throughout the SaaS customer journey? Download our eBook, "Strategic Marketing Tactics for SaaS Companies" by clicking the button below and learn more about optimizing each customer stage.
Katy Katz
Katy comes to us from the higher education industry and you could say she has the learning bug. She has two undergraduate degrees in Art History and Entrepreneurship as well as an MBA in Marketing. She is passionate about growing her skill set by expanding her knowledge and continually seeks out certifications and conferences to keep her at the forefront of industry trends. Katy believes in finding the unique personality of each client and helping it shine in their marketing content. And she's not afraid of injecting a little humor or fun into her work. With nearly 10 years of experience in process-building and project management, and expertise in content strategy, social media, and the fundamentals of inbound marketing, she can help you whip your next campaign into a masterpiece.