SaaS Onboarding Services
PRICING
Revamp Your SaaS Onboarding - Improve Activation, Retention, and Revenue!
Analyze

Full Audit + 1 Health Checkup
"Customer Journey Map" Call
Discover bottlenecks to fix
Strategic recommendations
Delivery within 72 hours after strategy call
*Limited to 1 per sign up flow per domain
Optimize

Ongoing Tracking & Optimization
Core onboarding analytics setup
Onboarding dashboard & playbook
Track & measure activation rates
We use a purpose-built analytics tool that sits on top of your other tools.
Managed optimization experiments
Proactive identification of problems
Strategic recommendations
*Addon needed for tracking, except if you have a CDP or data warehouse.
Build

Build Your Foundational Assets
Define your customer journey map & onboarding steps
Strategy for new communication flows
Copy & design for in-app onboarding walkthroughs for 1 customer profile
Copy & design for 1 customer profile

, including your welcome, activation and upgrade sequences
Unlimited revisions until you are 100% happy
Complete implementation

& installation into your email platforms
Delivery within 1-2 months
*Additional customer profile assets can be built as an addon.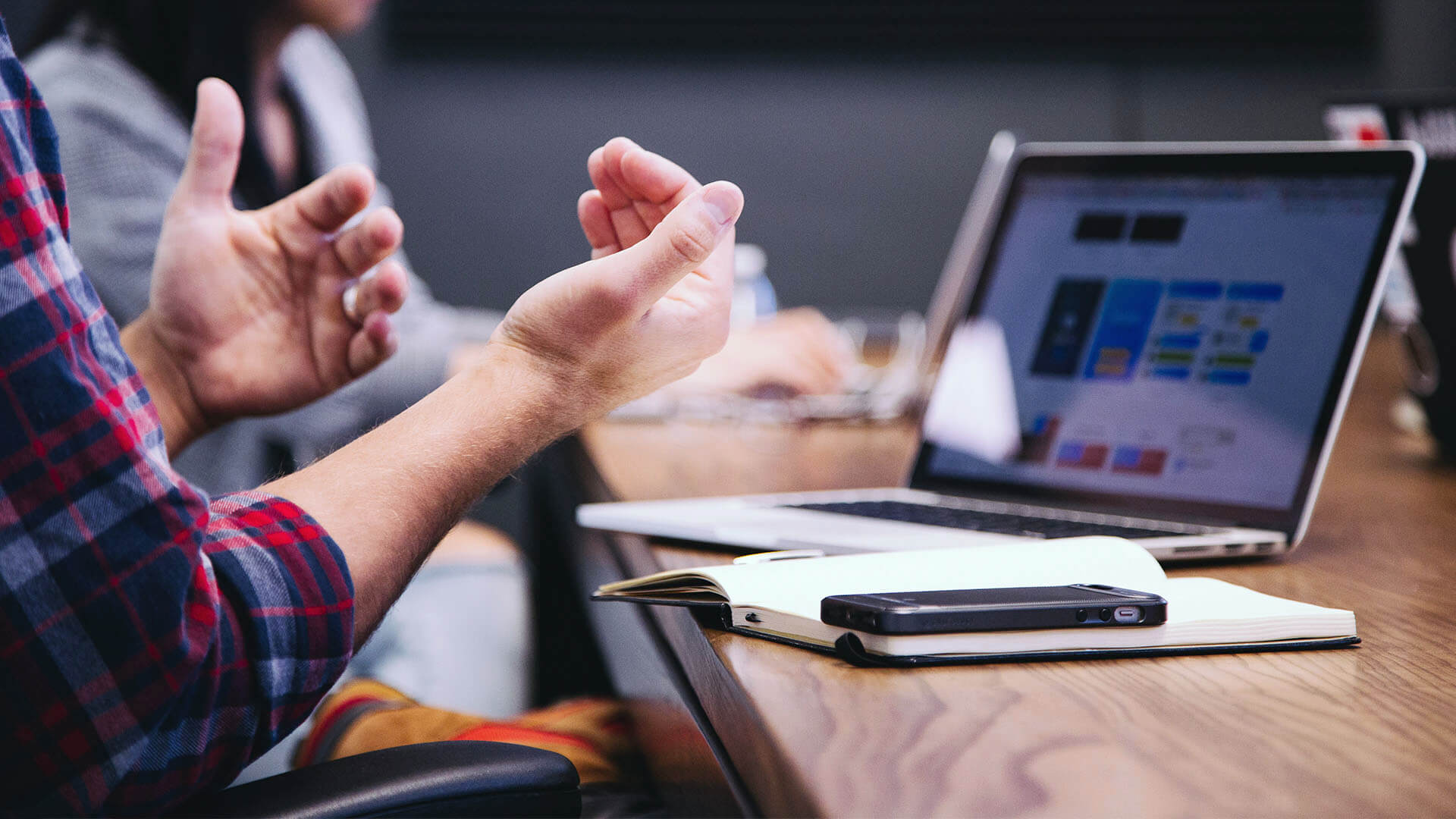 After only 7 months, Hellopeter implemented a new user onboarding process, based on our frameworks, resulting in a 79% increase in successful activation with a steady growth in paid upgrades to premium subscriptions.
Service Addons
Available only to current clients
Guided Tracking Setup
$1,500/product
If you don't have tracking setup already let's get that implemented for you so we can know how to optimize your user onboarding together.
Emails & Walkthroughs for Additional Personas
$4,000/persona
Build clients with more than one persona and onboarding path can order additional onboarding assets.
Data Deep Dives
$4,000/question
Deploy our data science team to dig into a specific question. Get a 20+ page analysis.
Onboarding Client Portal
Your Progress - All in one place
You are provided with a personal hub to:
View your new audits

Review your past audits

Request new onboarding audits

View your strategic framework

See your customer journey map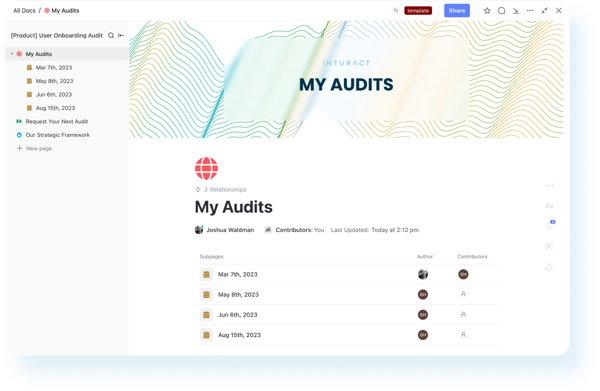 We Made it EASY
Audit Requests, Simplified
Requesting a new onboarding audit is simple. Just click on "Request Your Next Audit" in your personal portal, and fill out a new audit request.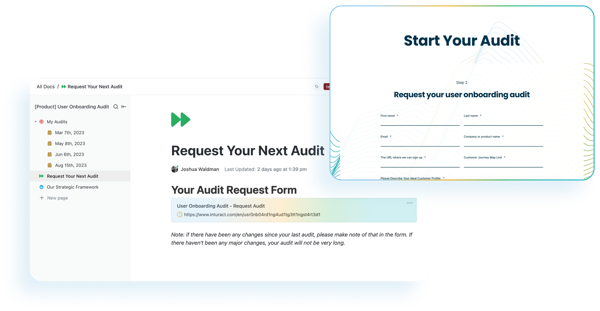 Kick Things Off with an Onboarding Audit
Expert 15-20 Minute Video Analysis with Onboarding Teardown
Need Help With Implementation?
Your Fractional User Onboarding Team That Helps Drive up your Onboarding KPIs
FAQs
What is user onboarding and why is it important for my SaaS business?
When you run a subscription business, the ONLY metric that matters is getting the right people to sign up and stay.
When your onboarding is dialed in, your cost of acquisition goes down, your retention rates increase and your revenue grows. All without needing to give Google Ads or Facebook any more of your money.
What benefits will I get from the SaaS Onboarding Services?
Our SaaS Onboarding Services are designed to help you improve activation, retention, and revenue for your software product. We offer a comprehensive analysis of your onboarding process, identify bottlenecks and areas for improvement, provide strategic recommendations, and optimize your onboarding experience to ensure a seamless and positive customer journey.
What kind of results can I expect from using your SaaS Onboarding Services?
Our clients, such as Hellopeter, have experienced a 79% increase in successful activation and steady growth in paid upgrades to premium subscriptions after implementing our recommended user onboarding process.
Do you offer a guarantee?
If you are so unsatisfied with our work that you need a refund, we are happy to accommodate that request.
Can I add additional services to my chosen package?
Yes, we offer Single Service Addons such as Additional Onboarding Email Production, In-App Walkthroughs & Checklists, and Guided Tracking Setup. These can be added to your order to further enhance your onboarding process.
How will the PLG Optimize package help me grow my self-guided SaaS product?
The PLG Optimize package focuses on ongoing tracking and optimization of your SaaS product's user onboarding process. We constantly analyze user data to identify issues and optimize activation rates. This package includes strategy calls, onboarding email optimization, and discounts on Single Service Addons. Pricing ranges from $1,500 to $3,000 per month.
How can I get started with the SaaS Onboarding Services?
To get started, click on the "LET'S TALK" button for the package you're interested in, and we will get in touch with you to discuss your needs and how our services can help improve your onboarding process.
What if I don't have tracking set up already for my product?
If you don't have tracking set up, we offer a Guided Tracking Setup addon for $1,500. We'll help you implement tracking using InnerTrends. Note that this addon is required unless you already have a CDP or data warehouse with product analytics installed.
Can the SaaS Onboarding Services be customized for my specific needs?
Yes, our services can be tailored to your specific needs, and we offer various packages and addons to ensure the best fit for your business.
Who is the user onboarding audit for?
The user onboarding audit is particular to self-serve, low-touch, free trial or freemium products.
Is the Analyze package a one-time fee or a recurring charge?
The Analyze package is a one-time fee of $1,000 per audit. It includes a full audit, 29-point inspection, strategic recommendations, and up to 3 health checkups. Discounts are available on Single Service Addons.
How do you deliver the audits?
We use a project management tool called ClickUp. Once you sign in, you'll have access to you Audits all delivered in one place, as well as the option to submit a form to order a new audit.
What does the White Glove package offer for enterprise customers?
The White Glove package is designed for products that require a demo to ensure a seamless and positive customer onboarding experience. Starting at $30,000, this package includes a full review of your current process, foundational onboarding assets, CRM integration setup, proactive identification of stalled customers and onboarding steps, customer-facing portal setup, and team training.