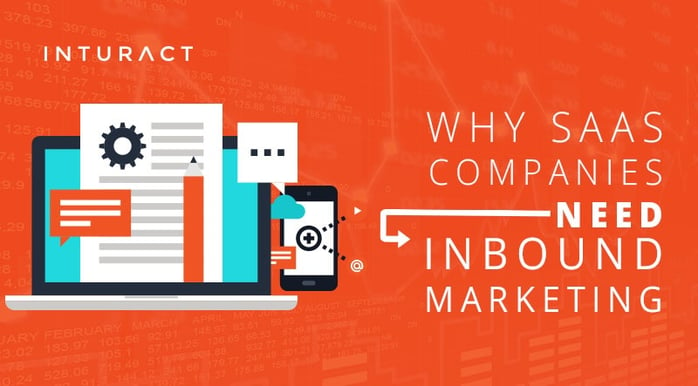 You've established your ideal customers, you have a strong value proposition in place, and you've spent time talking to your customers (customer development) to learn their language and where they spend their time (acquisition and distribution channels). And you've also learned by talking to them that you've established product-market fit. Now it's time to consider inbound marketing.
*(Note: If you still need help with the steps in the first paragraph, start here).
With inbound marketing, you can use your customer's language to pull new visitors into your website from the channels in which they are already active.
Many Saas Companies Have Proven Inbound Marketing Works
Inbound marketing is an excellent way to attract traffic to a website, bring in leads, convert leads to customers, and ultimately fill your marketing funnel.
Inbound addresses each stage of your ideal customer's buyer journey:
Making them

aware

of a problem that they need to solve

Helping them to

consider

ways to solve this problem, and

Giving them the reasons to

decide

that your subscription product is the solution they need to solve their problem.
One clear example of the success inbound marketing can bring to a SaaS company is with KISSmetrics. Their blog well-read and shared far beyond the SaaS industry, but more importantly it is highly valued by their ideal customer. In a recent interview, Hiten Shah, founder of KISSmetrics, shared that their blog is the company's number one channel for customer acquisition.
But KISSmetrics is just one example of what you can do in your niche when you use inbound marketing. Here are a couple more:
Slack

: The wildly popular messaging platform Slack bulldozed into the SaaS world in the last few years. In a recent

Q & A session at Hubspot's annual conference

, Inbound, Slack's CMO shared that they have been able to improve the company's

Net Promoter Score

(NPS) with inbound methods. Specifically, Slack analyzes NPS data and uses it to promote the right message, to the right audience, in the right channel.

EZTrackIt

: This SaaS company helps businesses track packages from the moment they arrive at a business' door to their final employee destination. Because of their package tracking focus, they've had trouble separating quality business leads from invalid individuals who want to track their packages. Inbound marketing has helped them

improve lead quality

by over 148.28% while decreasing marketing spend by 90%.
Buffer

: This social media optimization platform is well-known within the marketing world for the value added by its software, but it's also renowned for the company's inbound marketing strategies. As demonstrated in a

recent case study

of their work, Buffer does not only go to extreme lengths to provide valuable content. They also infuse intentionality, timeliness, and transparency into all of their communications. This has helped mold them into the popular brand that they are today.
Inbound Helps All Businesses Overcome Ad Blindness
It's commonly accepted that online audiences are becoming increasingly blind to traditional advertising.

For example, millennials usually look for information from their friends and social contacts instead. They want helpful information but they don't want you to sell to them.
And desensitization doesn't stop with millennials. Consumers are taking an active stance against advertisers with tools to prevent advertisers to get their displays in front of consumers. In fact, 198 million people were actively using adblock in 2015! The people have spoken and they don't want to have content pushed at them.
Now we are not saying there is no longer a place for paid promotion - far from it. In fact, there is a longstanding belief that paid and organic strategies should be run concurrently. But those paid strategies will be much more effective if they are founded in the inbound methodology of pulling readers in.
See "How to Get Started with SaaS Inbound Marketing" below for more information.
Inbound and SaaS Go Together
The core of inbound marketing is building and nurturing customer relationships.

And nowhere is an understanding of the requirements of a customer relationship more important than with SaaS companies, where customer success can make the difference between a successful company and a good idea that fizzles from overblown SaaSholes.
There are many ways to nurture relationships with your customers. You can use your website and blog content. You can use social media to highlight your company's personality and build trust. You can attract people with free resources that open the way to a conversation.
All of this proves your value to people before you ask them to buy but because people are increasingly doing their own research, having those resources available allows them to find you.
This is important because the onslaught of social media has ushered in the age of the customer. Customers now have an interest in and an ability to control the conversation with the shift to user-generated content. This means that businesses must become more focused on delivering experiences that are in line with customer expectations.
Our world is moving to a subscription-based economy. Instead of buying products, we're subscribing to services on an annual, and more-often, monthly basis. Just look at the success of examples like Netflix, Amazon Prime, and Spotify. They have rocked their respective movie rental, bulk retail, and music industries.
This means that industries are transforming their business models to embrace the subscription economy. And because of the subscription-based economy, relationships are becoming more important. In this economy, businesses are required to build long-term relationships with their customers. These relationships are validated every month as customers renew their subscriptions.
Being successful in this new world is near impossible without inbound marketing methodology.
How to Get Started with SaaS Inbound Marke
ting
Alright, now that I've got that off my chest, you can see why we think inbound has a paramount place in a SaaS marketing plan. So when you're ready to start your own inbound marketing campaign here are some tips on how to begin.
1. Establish Your Ideal Customer
Ideal customers and personas should come before anything that you do. The customer is the foundation of your business. And if you don't have an accurate understanding of them, everything else that you plan will be off balance.
Your plan should never be to attract as many people as possible, you want to attract your ideal customers. Otherwise you will wind up with a low trial to customer ratio, or worse, high churn.
In other words, the way you market to Betty-user, and the features that are important to her, should be radically different from those that appeal Tom-user. And understanding those differences will directly impact the success of your business.
Your inbound strategy should be designed around your persona's wants, needs, and concerns, so that you can be sure to be answering the right questions and solving for their pain points, gains, and so forth. All of this can be resolved in the customer development process. Otherwise, all of your efforts could just be pulling in the wrong customer, wasting time and money for you and your team.
Defining personas will not only help you understand their goals and challenges, but it will also help you use the language that your customer would use throughout your website and marketing campaign. This will close the success gap in your sales strategies.
2. Define Your Value Proposition
The next step in your SaaS company's inbound marketing strategy should be to define a value proposition. This is an incredibly lengthy process, but working through it will help you uncover critical insights about your customers and business that weren't necessarily readily apparent.
A good marketing agent will provide a value proposition canvas that principals for your business can work through to answer the crucial questions for your business. As you answer the questions, trends will emerge and the values inherent in your business will be clear.
These values should be the foundation of the next step in the inbound process, setting goals. As previously mentioned, without steps one and two, your goals could be horrifically off-course and derail the entire point of an inbound strategy.
3. Set Goals
First of all, as with any marketing campaign, you need to have a goal in mind. Figure out what you want to achieve with inbound marketing which will mean that you'll be better able to measure success later.
These goals should be SMART: specific, measurable, attainable, realistic, and timely. And they should be founded in information that you've derived from customer development.
*As a note: Customer development should occur after the period that you believe you have a successful product to confirm that you've achieved product-market fit. Before that time, you are not ready for inbound marketing.
Overtime, your goals may change. But continually think about how you are going to interact with your customers at different points depending on what stage they are at in connecting with you.
Your strategy for attracting new customers would be different from your strategy for those who are familiar with products or services similar to yours. In other words, know what your conversion paths are.
4. Market with Content
Once you have all of this together, it's time to start creating content to appeal to your target audience or different customer personas. This will include blog posts (blogs are proven to increase leads and sales), social media posts and may also include ebooks, webinars, infographics, video, email marketing, customer testimonials, SlideShare presentations, and more.
The goal is to attract customers with a type of content that most appeals to them in the places where they prefer to spend their time. Each phase and type of content should include strategic calls to action (CTAs) to continue to build the relationship and move your customers on to the next phase in the buyer's journey.
Other Inbound Marketing Techniques
Other techniques you can use to attract customers include:
One key tip for success with inbound marketing is to avoid being too self-promotional. It's fine to celebrate success when you achieve it, but constant self-promotion is too much like advertising and will alienate the people you are trying to attract. So rely on your customers for this with testimonials. There are plenty of ways to get your customers involved without even asking for their help.
Many business owners have come to realize that inbound marketing is an important strategy for success in today's market. But as you can see, this is especially critical in the subscription environment of SaaS.
Inbound marketing helps locate new SaaS customers, increase customer success, and consequently drive upsells and cross-sells, decrease churn, and increase retention. In other words, inbound marketing improves the most important thing for your business - your bottom line. So, what are you waiting for? Sign up for a free assessment to see how inbound marketing can improve your SaaS today.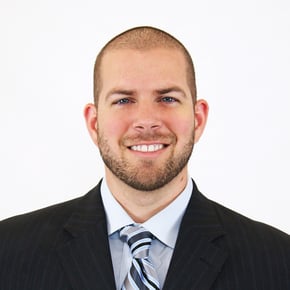 Trevor Hatfield
Trevor Hatfield is the founder of Inturact and strives to create highly tuned marketing machines for their clients websites, products, and apps. While also constantly keeping up with technology and building a team of multifaceted and dedicated professionals.