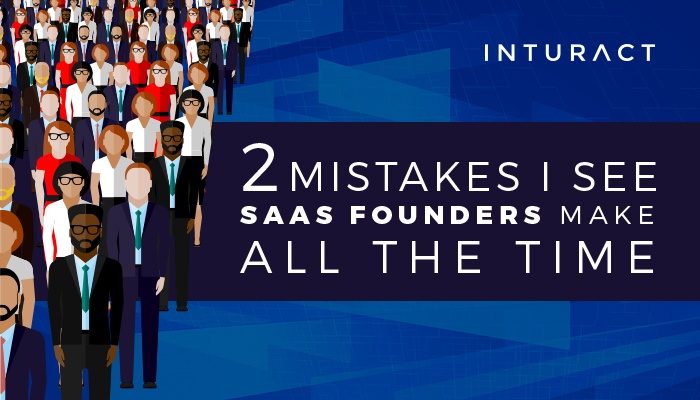 Software as a Service, and any subscription-based business model for that matter, relies on customers who stick with them. Attracting the "sticky" kind of customer is a science, some might even say an art. And the stakes for perfecting the acquisition of long-term, high-yield customers are high – they'll make or break your business.
So why do I see SaaS founders making the same two mistakes over and over again?

Hook, line and sinker
You know who doesn't make these two mistakes? A fisherman. A fisherman goes out knowing exactly the type of fish he wants to catch. He comes prepared with the correct type of fishing reel to catch his fish. He chooses from among hundreds of types of fishing lures and bait, finding the exact combination most likely to appeal to his fish. According to Field and Stream, you can find a lure that catches fish, "specified right down to size and color." Then, he finds the part of the stream, river, brook, or ocean where his prey is most likely to be, according to the time of year and weather conditions.
This leads me to the first mistake far too many SaaS founders make:
1. You don't identify your ideal customer
Oh, there are variations. There are a number of SaaS founders who think they've identified their target customer, but haven't done enough homework to flesh out the details. It's like saying you're going after trout, but do you want rainbow trout? Brook trout? Brown trout? Cutthroat trout? Did you know Ireland has more types of trout than anywhere else in the world?

And each type of trout has its own lifecycle, feeding habits, and habitat.
You can't just say you want trout and expect to catch one. You need to know the details.
You can't just say your target audience is women, between the ages of 25 to 35.

You need to know what their problems are, what frustrates them, what they love, and what outcome they would most like to the problem you're uniquely prepared to solve.
Lincoln Murphy has a theory about why so many founders fail to ID their target – he thinks that people forget that they can choose their customers. I would add that many business owners have a "beggars can't be choosers" mentality and fear excluding potential buyers by targeting one group too specifically.
However, unless you're attempting to become the next Amazon or Apple, chances are your product won't appeal to everyone equally. This isn't a liability, it's an opportunity. Business that are able to become leaders in their niches do very, very well.
Meet your ideal customer
There are many methods and theories for how to create customer profiles and buyer personas. Many require you to go into incredible depth of detail, fleshing out your target's family role, religion, hair color, ethnic background, geographic location, house or apartment, favorite celebrity trend-setter, shoe size.
I appreciate what a well-developed buyer persona can offer businesses. Advertising Andy in his size 10 Birkenstocks can be a useful rallying point for the different teams responsible for attracting, acquiring, retaining and delighting his segment.
But I recommend starting by finding out the information that is most pertinent to what you have to offer and what business problem you're trying to solve (Retention? Lifetime value? Creating brand advocates?).
Picture the best customer you've ever had:
What was that customer's industry?

What problem did that customer need to solve?

What was at stake for that customer if they didn't solve their problem?

What did that customer appreciate about your solution?

How long did that customer stay with you (and if they left, why?).

What other solutions did that customer try before coming to you? How did they find you?

What was the thing that tipped them over the edge into conversion?

Do they ask your customer service team a lot of questions – or rarely make contact?

Have they referred more business your way, or agreed to upsells and cross-sells?

How exactly have they experienced success/value from your product?
The answers to these 10 questions are a recipe for who your customers are, where you can find them, and what is likely to appeal to them most. You won't get this information by guessing, which leads me to the second most common mistake SaaS founders make.
2. You don't talk to your ideal customer
There is a right way and a wrong way to talk to your customers, but many SaaS founders don't talk at all.

That's definitely the wrong way! Here's another wrong way:
If I asked my customers what they wanted, they would have said faster horses.
– Henry Ford
While you can't rely on your customers to come up with their own solutions, it is important to ask them questions and listen to what they are, and aren't saying.
Focus on understanding their problems, the severity of their problems, and the contexts of those problems.
What is their workflow?
Ask questions about their desires and find out what drives them. Their goals probably have nothing to do with your product, but your product could be exactly what they need to reach their goals of saving time (to spend more time with their families), working more efficiently (to experience less frustrating and impress their bosses), or whatever it is.
Ask them where they look to find answers – do they Google problems? Do they ask their co-workers?
Ask your best customers if you can speak with them for 20 minutes to find out how you can better meet their needs – most will be more than happy to comply. Be sure to take word-for-word notes, since your copywriters may want to use the exact language of your customers in their conversion copy.
So much valuable information can only be gleaned through customer interviews. Yet most founders are reluctant to "bother" people. But here's the thing: When the purpose of your questions is to create a better solution, improve the user experience, and essentially make your customer's lives easier – they'll be glad you asked (and impressed by your commitment to customer service).
The information you gain from your customers can be used to refine your marketing and sales tactics, strengthen your customer success efforts and drastically improve retention. The trick is to ask the right questions of the right people.
A lot of strategy goes a long way. If you're interested to see how Inturact can work with your company to build a strong marketing strategy together, contact us! We'll be glad to review your goals and talk about marketing tactics to get you where you want your SaaS to be.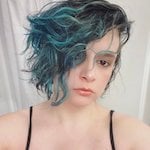 Nichole Elizabeth DeMeré
Nichole is a Co-Founder at Taggg and the CMO of Reeview.app as well as a top ten hunter on Product Hunt, moderator at GrowthHackers.com, and mentor at GrowthMentor.com.