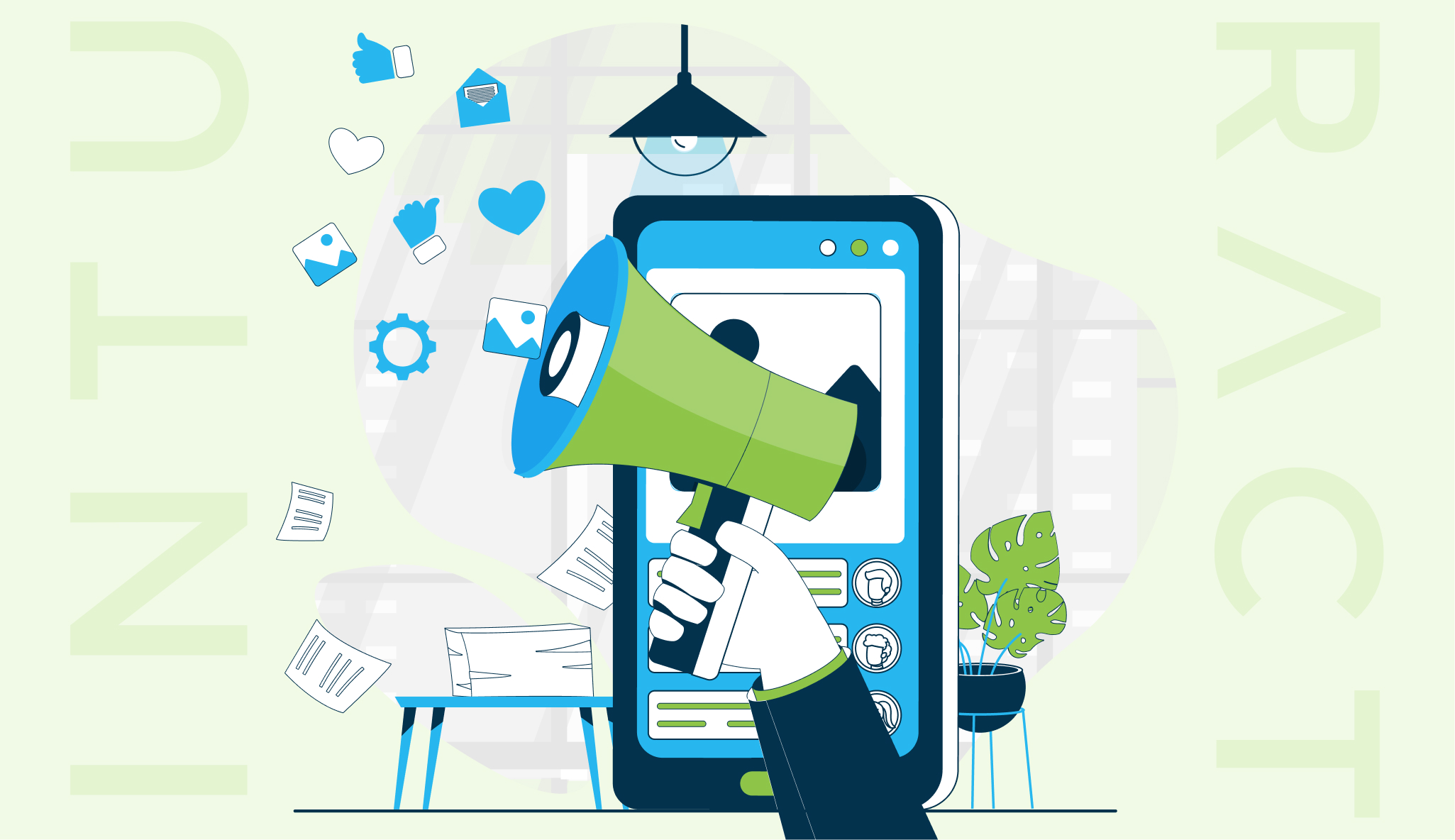 SaaS has become the golden goose that every entrepreneur is seeking. That's why 80% of the businesses are planning to switch to SaaS in the year 2022.
With so many businesses already crowding the space, the arrival of more SaaS platforms is sure to extend the competition but might shrink the attention span of the customer.
So how you're going to attract your target audience and keep them engaged?
Get yourself a team that is well-informed with the industry knowledge and ever-changing trends, knows what strategy to follow without making any mistake, is always available, and hands you out the visible results every day.
Easy? It is…if you have a lot of time hiring for such a dream team.
If not, try a marketing agency.
Benefits Of Hiring A Marketing Agency Over In-house Team
Getting the experts with years of experience for strategizing
Much less expensive than hiring a whole in-house team
Easily scalable with the ability to focus on multiple goals at a time
Saves time, as implementation can be done from the first day itself
Result-oriented processes with complete report
One single point for all marketing solutions
A team that's in sync with the latest marketing trends and news
With the boom in the SaaS businesses, a lot of agencies are providing their services for digital marketing and other niche specializations.
Unfortunately, only a few of them know what they're doing so we have curated a list of top 10 marketing agencies that you can rely on.
For those who don't have time to read it all- TL;DR
Agency Name

Year Founded

Key Specialities

Employees

Inturact

2006

SaaS & Product Marketing
Inbound Marketing
Web Design
Content Marketing
Graphic Design
Data Analysis

11-50

Maket8

2010

SaaS Consulting & Strategy
Web Design
Growth Strategy
SEM

11-50

Cobloom

2016

SaaS Consulting
Lead Generation
Growth
Pricing Strategy

2-15

Single Grain

2006

Full-service marketing
Conversion Optimization
Website Development

11-50

Bay Leaf Digital

2013

Bootstrapping SaaS
Sales Funnel
ARR & MRR Strategy

5-20

Elevation Marketing

1999

Branding
Marketing Strategy
Research
App Development

11-50

Directive

2014

Marketing Strategy
Sales Funnel
Content Development

52-200

Ironpaper

2002

Marketing Consultation & Strategy
Content Development
Website Design & Development

12-70

Webprofits

2006

SEO & SEM
Digital Marketing
Content Development

51-200

Digital Current

2003

SEO Strategy
Sales Lead Generation
Revenue Optimization

2-50

Brightest Minds

2017

Outbound Lead Generation
Sales funnel
Experts in cold-emailing & LinkedIn outreach

0-70

SEOtagg

2018

SEO Consulting
Local SEO
Off-Page SEO

1-10
Get the message right
Improve close rates
Optimize CAC: LTV
Get the message right
Improve close rates
Optimize CAC: LTV



Inturact

Inturact is a SaaS Consulting and integrated SaaS Marketing Agency. We build a marketing strategy that aligns with your company objective and boosts the overall customer relations.

Our latest technology solutions can help you expand your reach, retain more customers, and increase your revenue.

Our team's specialties cover B2B SaaS Growth Consulting & Product Marketing, Inbound Marketing, Growth Hacking, Web Design & Development, Content Marketing, Graphic Design, Analytics Tracking & Setup, Data Analysis, and the entire SaaS Marketing Journey – everything you need to turn your product from an immovable object to an unstoppable force.

Founded In: 2006

Location: Houston, Texas

Employees: 11-50

Key Clients: HubSpot, StealthSeminar, Hellopeter, Keen

Case Study:

Customer Review:

"We asked Trevor and Nichole to help us position Vervoe in the market and build a scalable, digital distribution machine.

Obsessed with the "ideal customer", they took us on a journey that changed our approach from "get customers" to "get the right customers and help them succeed".

The outcome was an execution-ready marketing and customer success plan and a long-term partner in Inturact."

-Omer Molad, Co-Founder & CEO @ Vervoe

Contact: connect@inturact.com




Market8

Market 8 is a growth marketing agency 100% focused on helping SaaS firms establish their brand and sell more software. Market 8 offers consulting, strategy, and execution of programs to help solve 3 critical problems of scaling SaaS:

Get the Message right
Improve close rates
OptimiZe CAC: LTV
Founded In: 2010
Location: Miami, Florida
Employees: 11-50
Key Clients: Siemens, Raven360, seoClarity, Zynbit
Case Study:
Customer Review:
"Market 8 has the ability to quickly come in, assess the business, get the right solutions in place, iterate, scale and drive fast results"
- John Stopper, Founder & CEO @ Northstar8
Contact: contact@market8.net
Cobloom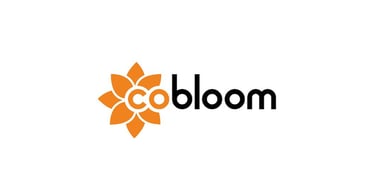 Cobloom specializes in assisting SaaS businesses to engage and delight their customers. They use their extensive experience, expertise, and insights to help businesses acquire valuable customers at a low cost and make them successful.
Their team has worked with major SaaS companies in the world and can help your business grow from scratch into an agile and profitable model.
Founded In: 2016
Location: London, UK
Employees: 2-15
Key Clients: Scale
Case Study:
Customer Review:
"I chose to work with Cobloom, because they were the only people I spoke to that really impressed me with their understanding of the SaaS business model, and growth challenges.
From the very first contact, they added value. Speaking to Consultants and Marketing Agencies, I never got the same "they get this" feeling. I'm excited about all the new developments we're implementing over the coming months, and Scale's continual success."
-Nicolas Jacobeus, CEO, & Founder @ Scale
Contact: +44(0)845 5649 981

Single Grain

Single Grain is a full-service marketing agency that aims to provide holistic solutions to boost the growth of the SaaS business.
They have worked with numerous businesses to drive more traffic and generate leads. They leverage their experienced team to boost the recurring revenue through customer engagement strategies as well.
Employees: 11-50
Key Clients: Amazon, Salesforce, SemRush, Nextiva
Case Study:
Customer Review:
"We really lean on Single Grain as an extension of our team, which enables us to increase our impact without increasing our headcount."
-Kim Cooper, Director of Marketing @ Amazon Alexa
Contact: contact@singlegrain.com
Bay Leaf Digital
Bay Leaf Digital offers solutions to SaaS businesses at each stage of their journey, whether it is a pre-startup or a mature business. They specialize in growing the B2B SaaS companies by creating brand awareness, building a sales funnel, and generating qualified leads. They can also help you in strategizing to achieve the MRR and ARR goals.
Founded In: 2013
Location: Bedford, Texas
Employees: 5-20
Key Clients: Intuit, Angie's List, Kabbage
Case Study:
Customer Review:
"Bay Leaf took us from a standing start to a working digital marketing firm in short order. Their skills cover a broad spectrum and they have been a vast improvement over our previous firm. Bay Leaf staff works closely and collaboratively with many areas of our company such as Product Management, Sales reps and management, and our entire executive team."
-Hugh Dyar, Senior Vice President Marketing @ Sapience
Contact: (866) 200-9814
Elevation Marketing
Elevation Marketing works with a range of medium and large businesses all across the US, with sixty percent of their clients being $1billion+ enterprises. They have an extensive team of in-house specialists who are dedicated to providing a unique insight into the challenges facing your business.
Their team of experts has built a proprietary process that uncovers the power of sales and marketing alignment in your organization. Starting with the optimal client outcome as the goal, they lean on data to develop cutting-edge strategies that elevate your marketing and sales success.
Founded In: 1999
Location: San Francisco, California
Employees: 11-50
Key Clients: Amazon, Coca-Cola, Red Hat, Duracell
Case Study:
Customer Review:
"With Elevation Marketing's B2B expertise, we have reinvigorated our sales funnel with the qualified leads. They've become a critical part of our team."
-Michael Simpson, CEO & Co-Founder @ Pairin
Contact: (415) 944-3377
Directive

Directive is a marketing agency that uses its software industry knowledge to build a sales pipeline with qualified leads.
Their team is trained for proactive communication to take the challenges and strategize for success. They are oriented to provide measurable results and can plan an effective roadmap for any channel to handle marketing processes.
Founded In: 2014
Location: Los Angeles, California
Employees: 52-200
Key Clients: Cisco, Sentinel One, Procare Solutions, Tiger Connect
Case Study:
Customer Review:
"It's the kind of team dynamic I want to build within my own teams. To have that with an outside vendor is really impressive.
40% increase in SEO MQLs. 70% increase in same month sales from our SEO and paid search activity."
-Jon Peacock, Director of Marketing Tech & Analytics @ Procare
Contact: sales@directiveconsulting.com
Ironpaper

Ironpaper is a growth agency with a mission to help its clients achieve growth through marketing and sales. They seek to unify the marketing and sales journey to deliver a more remarkable buyer experience and, ultimately, drive growth for their clients.
As an agency that integrates technology, design, marketing, content, and digital strategy, they embrace hard problems and creative challenges in order to drive results. Ironpaper's process is data-driven and highly iterative, and they cut through the clutter that burdens many organizations.
Founded In: 2002
Location: New York City, US
Employees: 12-70
Key Clients: Shell Technologies, Goddard, PCS Software
Case Study:
Customer Review:
"Our experience with Ironpaper has truly been wonderful. We looked for a partner who could literally be part of our marketing team and…that really has happened."
-Tamara Burkholder, Marcomm & Business Operation Manager @ Shell Catalyst & Technologies
Contact: 212-993-7809
Webprofits
Webprofits has developed a Digital Growth Framework that helps SaaS companies drive cost-effective growth that scales up profitably.
They specialize in helping SaaS companies that have product/market fit, are ready to scale, and have at least 6 months runway.
Founded In: 2006
Location: Santa Monica, California
Employees: 51-200
Key Clients: Import.io, FormPiper, Pop Menu
Case Study:
Contact: Form
Digital Current
Digital Current is a digital marketing agency with a process that redefines integrated marketing. They're a strategy-led, customer-focused agency that lays the necessary foundation for tactical success.
And on top of that, they're constantly optimizing their on-page and off-site SEO across channels, taking service-specific insights and amplifying them wherever and whenever they make sense.
Founded In: 2003
Location: Arizona, US
Employees: 2-50
Key Clients: Web.com, American Home Shield, Porch
Case Study:
Spot See:

56.7% increase in conversions

SaaS:

180% increase in PPC revenue





Customer Review:

"The thoroughness of the analytics and reporting that they do is far above anything I've seen from other companies."

-Erin Triman, Senior Digital Marketing Manager @ Coupa

Contact: (480) 223-1170



Brightest Minds






Leading technology companies, as well as early-stage startups, trust BrightestMinds with their outbound lead generation.

The company has an excellent reputation for designing a strategy that targets the right individuals at the right companies and at scale.

Founded in late 2017, BrightestMinds has helped customers generate over 4 million leads, resulting in over 38 million in sales for their customers.

Founded In: 2017

Location: Dublin, Ireland

Employees: 0-70

Key Clients: My Learning Hub, Guide CX, Lev Capital, Freshworks

Case Study:




Customer Review:

BrightestMinds product worked out for us 10 times cheaper and higher in conversion than running Google Ads. - Victor, CEO at My Learning Hub

Contact: +35315255941

SEOtagg



SEOtagg is an SEO agency based in London, UK. They help businesses rank higher in search with cutting-edge SEO strategies.

SEOtagg offers SEO consulting, SEO services, Local SEO and Industry specific SEO services.

Founded in: 2018

Location: London, UK

Employees: 1-10

Case study: SEO results




Customer review:

We saw results instantly from the technical SEO changes recommended by James. He then walked us through an off-page strategy which is growing our links, rankings and revenue. We've had to eat our words. about SEO investments when it's this good.




Toby Jones - Head of Marketing @Tamco.

Contact: james@seotagg.com




Conclusion

Choosing the right marketing agency can transform your operations with expert guidance. But how to ensure that you invest in an agency that understands your challenges and provides a practical solution?

While selecting the marketing agency, ensure that you

Research the market trends and decide your requirements
Set up a call with the marketing agency to understand their work processes and KPIs
See their result tracking reports and analytics
Learn about their past work and success stories.




Once you have shortlisted agencies, you can come to a final decision by understanding their price models and how quickly they can deploy the strategies discussed.

Author Bio:

Trevor's career began as a freelance learning applications developer and designer. After finding success in software he moved into SaaS consulting, and started the SaaS growth agency, Inturact. Over the last 10+ years Inturact has helped many SaaS companies find scalability and get acquired. Inturact is now also an investment vehicle for Inturact Capital - a private equity fund that acquires, grows and exits SaaS companies.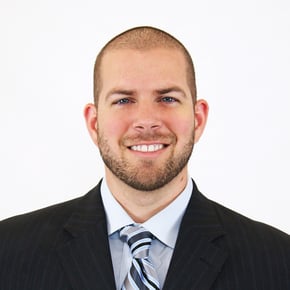 Trevor Hatfield
Trevor Hatfield is the founder of Inturact and strives to create highly tuned marketing machines for their clients websites, products, and apps. While also constantly keeping up with technology and building a team of multifaceted and dedicated professionals.