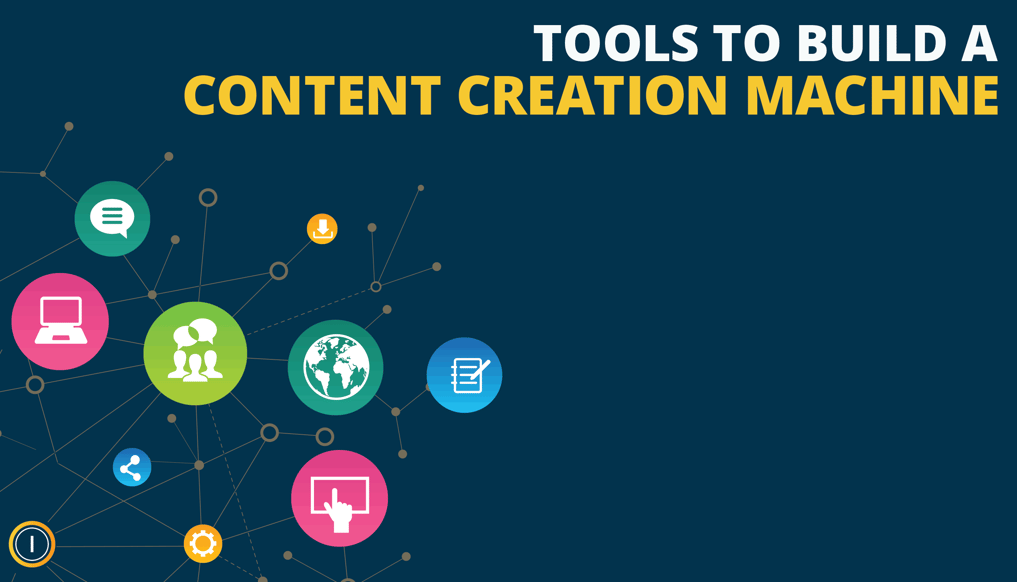 To reach prospective customers online, you have to build and maintain your online presence. One of the best ways to do this is to provide informative and interesting content with a great message and crisp, catchy images. You can bet you will need a respectable amount of time and organization to get it done. Not to mention a team of content creatives.
We know there is a lot that goes into creating great content. Things can get overwhelming for someone trying to manage all aspects of content themselves. Here are some tools that could prove helpful in generating content and making sure its strategy is properly aligned for each post.
Inbound Marketing Tools
For Content Creation:
These are all tools you can utilize to build some kick-a** content if you're a one-man marketing machine or have a small marketing department.

Zery's- This tool is geared to finding writers and editors to generate content. You can choose to have both services for your content, write the content, and have it edited by a Zery's editor or vice versa (have a Zery's writer write the content and your team can edit).

Canva-

Canva is a great site to use i

f you have a short amount of time and need to knock out simple (free) images / visuals. Their platform makes combining text and images so easy and quick. You can use their

immense library of ready to go templates and assets while also adding your own design ideas.

Elance- If you want another option to have content created, Elance is an excellent place to look and can easily be called a go-to content generator. It is a tool to hire freelance designers and writers. With Elance, you have the opportunity to meet creatives and hopefully gain some loyal troops to your content creation machine.

What's a good tool without a system? You can have all of the tools in the world, but without organization and structure throughout your entire process, you will probably run into some problems.
---
For Content Organization:
Here are tools to help keep your process in check.
Google Drive- If you have a group of people looking at one piece of content, you can use Google Drive to keep everyone on the same page, literally (Google Docs, Google Sheets and Google Drawings are my personal favorites). Google definitely knows how to keep your content organized and is a valuable asset to take advantage of if you aren't already.
Adwords- Go to the Adwords keyword planner tool, enter a word that you think would be a grand SEO fit for your website and click "Keyword Ideas." Here you have at your disposal a list of related keyword ideas, their average monthly searches and how high or low the paid ad competition is for the word. You can also use the "Get Suggestions" feature in HubSpot (if you're a HubSpot user) to get similar access to keyword data.
This Checklist- (Or something similar) Make sure you have all the details for your writers and designers. It's best to get a process going that you can copy and paste. We use a spreadsheet similar to this one to keep the entire team updated and organized while creating content. Build off of this template to meet your company and industry essentials. Click below for your free download.
Samantha Cuellar
Check out all the latest marketing blog posts from Samantha Cuellar, Account Executive at Inturact.