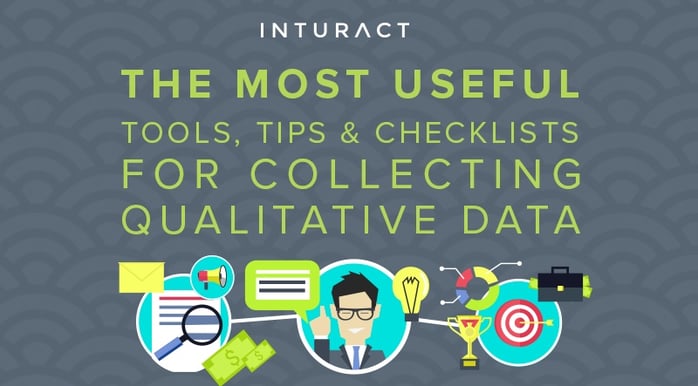 Qualitative data – information gathered from ideal customers by open-ended questions – is the foundation of success for startups, SaaS companies, and anyone else who thinks they have a solution to a problem that could potentially make money. Asking real people pertinent questions allows entrepreneurs to avoid making costly assumptions, and most importantly, lays the groundwork for the kind of customer success that leads to retention and the potential for wild, insane, Google-level growth.
Steve Blank and Bob Dorf, authors of The Startup Owner's Manual, recommend that founders interview 50 potential customers – in 10 to 15 in-person visits per week – which could require contacting 200 customers or more. While we're sure the data collected from such interactions is worth the time and effort, we also realize that some of your ideal customers are located around the globe, which makes face-to-face time difficult (and expensive).
Here are the most useful tools, tips and checklists we've come across for collecting qualitative data without using up all of your frequent flyer miles.

The right questions + the right people
Tip: When gathering qualitative data, it's very important to only ask questions of the right people: Your target audience. No other opinions count. Not your spouse's, not your mother's, not your business partner's. So before you choose a tool, first define your target audience. Who has the problem you're uniquely qualified to solve – and are they highly motivated to find a solution?
Once you've identified the right people, you'll need the right questions. Here are my personal favorites, from a customer development perspective:
What motivates customers to find you?
What is your buyer's desired outcome, or end goal, they hope your product/service will help them achieve?
What do they expect to be different once they switch to your service?
What is important to the buyer about how your company/product/service looks?
What has your buyer disliked about providers he's used in the past?
How does your buyer currently solve his or her problem?
From there, you actually have to find these people. You can set up "honey pot" webinars to bring people in and warm them up; you can find people asking questions around your problem via Linkedin Answers or poll your Twitter followers (or run Twitter ads), or you can go to a conference targeted towards your audience and have coffee with people throughout the day.
Once your audience is targeted and located, and you have your questions – it's time to ask them.
Qualitative Data Gathering Tools
For website & UX insights…
Survey Monkey sends out simple surveys to those who meet certain demographic criteria, and sometimes they'll have your ideal customer in their database already (you'll want to check to make sure). The best part is that they have access to millions of people, which means you don't have to hound your friends, relatives, and employees for anyone they know who might be interested in your product (yes, that's a real piece of advice, and while it's not bad – there's got to be an easier way!).
To double-check your UX and find out how people really experience and engage with your site, you'll want to perform usability tests early-on and often. Tools like UserTesting.com and TryMyUI let you take actual videos of people navigating your website. Remember, observation is a great source of qualitative data!
You can also use a live chat program like Wordle that lets you keep transcripts of conversations, so you can see what visitors ask about most, and whether something is unclear, vague, or missing from your site.
For product/service development and other insights…
Survey.io and Qualaroo specialize in customer development surveys with slightly different angles. Qualaroo surveys specific groups of website visitors for qualitative info (handy for finding out what they expect to find on your site versus what they actually find), whereas Survey.io is a simple survey tool with questions hand-crafted by Sean Ellis and the KISSmetrics team to give you insights into UX.
Typical survey questions on Survey.io include things like:
How did you discover [fill in company or product]?
How would you feel if you could no longer use [fill in product]?
What is the primary benefit you've received from [fill in product]?
What type of person do you think would benefit most from [fill in product]?
Have you recommended [product]? If so, how did you describe it?
Tip: The Survey.io sample survey is a great resource to get you started brainstorming your own questions. Check it out here.
For measuring and improving CX
Zonka Feedback, an effective survey software, and Customer Experience Management platform can be used to collect customer feedback and measure customer experience. With this tool, you can create any type of survey to measure experiences like customer experience, patient experience, guest experience, student experience, and user experience.
With Zonka Feedback, you can include open-ended questions to get qualitative CX insights and know the why behind the customer feedback ratings. The best part is that you get real-time notifications and alerts for survey responses and negative feedback to take timely action to resolve issues and improve CX.
Checklists
Honestly, good, practical checklists for qualitative marketing and development research are hard to find. We like this straightforward checklist from the African Journal of Primary Health Care & Family Medicine (which has nothing at all to do with marketing!): Practical checklist for conducting qualitative interviews. For first-time interviewers, there's nothing simpler.
The best resource for checklists to ensure you're not missing a step, a question, or a customer is The Startup Owner's Manual (we're not in any way affiliated with the book – we just like it). It has 34 pages of checklists, most of which are related to qualitative data and customer development. Step by step, these checklists lead you through each part of the customer development process, like:
Test The Problem And Assess Its Importance (the list includes gathering information on the problem, current solutions, and the top 3 things to learn in each customer call).
Gain Customer Understanding (the list includes questions to ask during customer interviews, as well as boxes to check for spending a day doing what the customer does).
High Fidelity MVP Test (this list's goal is to identify a test that gauges the intensity of customers' enthusiasm for the product).
Next steps
After you've taken all of your notes from all of your interviews, it's time to sit down with them and come to some conclusions. Whether you're looking at a stack of papers or a bottomless Word document, it can be daunting. The goal, however, is simple. Look for similarities.
First, separate each interview (if you've lumped them together). Then underline each key insight from each conversation. As you start to see common themes emerge, assign each theme a color, and color code your underlined insights accordingly. The colors you use most reveal the most prevalent themes, and you can forget about the one-offs.
Make a bullet point list of each theme, from most common to least - this becomes your priority list for future development.
Sure, it's low tech - then again, you could use virtual post-it notes like this guy.
Why put yourself through all this?
At its core, qualitative data allows you to see the motivations behind the actions of your target consumer. And, when it comes to finding motivations, nothing beats hearing from (or observing) real people. The data you collect can be used to validate your product and value propositions and inform every customer-facing decision, ensuring product/solution fit and customer success - two ingredients needed for sustainable growth.
A shortlist of the most useful additional resources we've found, in the order that you'll need them:
Suggested reading
Finding interviewees
Interview hacks
Next steps
For more SaaS related posts, consider signing up for SaaS.Community. It's a free source to keep up with the latest SaaS marketing topics where you can also share your own SaaS knowledge!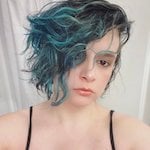 Nichole Elizabeth DeMeré
Nichole is a Co-Founder at Taggg and the CMO of Reeview.app as well as a top ten hunter on Product Hunt, moderator at GrowthHackers.com, and mentor at GrowthMentor.com.