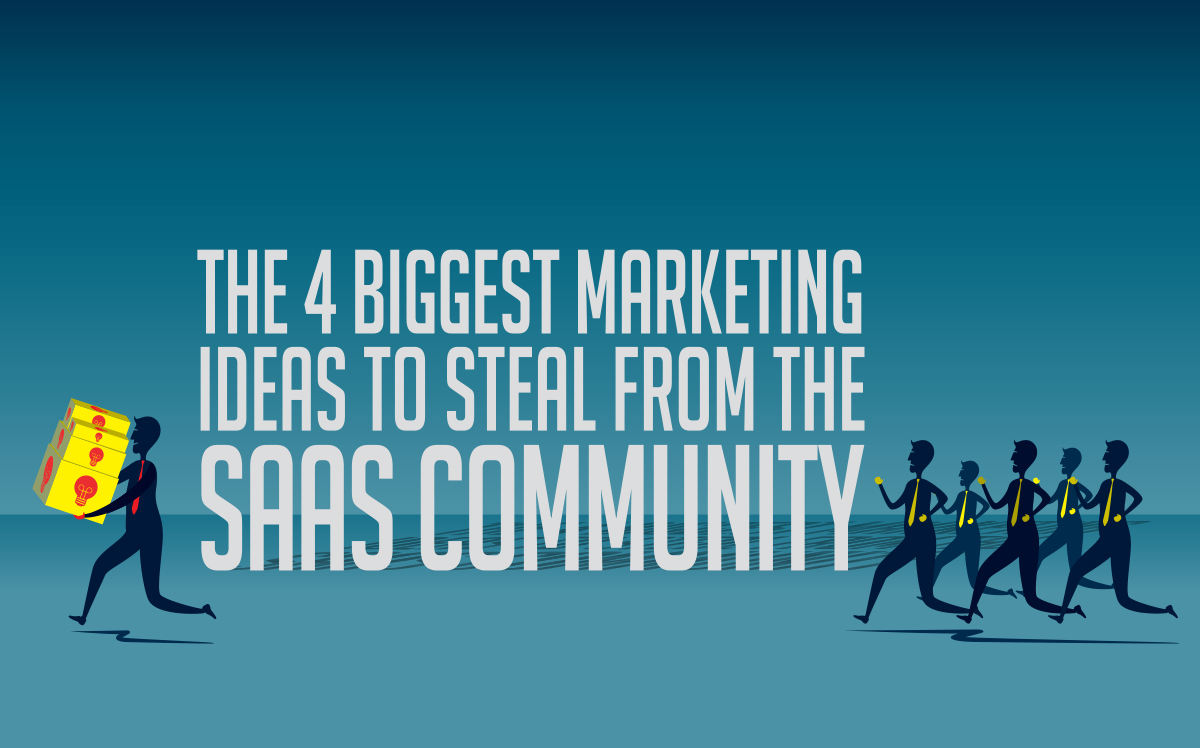 SaaS companies are pretty much everywhere; from the music we listen to (Spotify), to the shoes we wear (Shoedazzle) and the food we eat (Plated.com). These businesses are models of convenience and affordability, but that's not the only reason they've integrated themselves into our lives. The most successful SaaS companies have won us over with their marketing strategies.
Great SaaS companies want to be part of their clients' world in every aspect, and it shows.
Take for instance Plated.com, an ingenious service that lets us (lazy people) subscribe to weekly packages of amazing natural, local produce and meats that arrive complete with recipes for healthy, gourmet meals. While you select your weekly plan and pay your monthly fee, Plated's content team is hard at work creating blog posts and email drip campaigns that will keep you entertained and motivated (like crafty kitchen hacks and diet tips from an experienced, hip nutritionist). SaaS companies like Plated.com represent a new age of commercialization, one that eschews content that sounds like sales. Instead, their marketing is fueled by the desire to delight and educate customers - and it works.
But enough of my admiration for Plated.com, here are the top four marketing ideas that we should steal from the SaaS community right now:
1. Bonus Content
Ever get annoyed at that cliffhanger season finale of your favorite show? I don't know about you, but this happens to me a lot when I read a good blog post. I always end up craving more.
A blog post's brevity is strategic. Content marketers want you to stay close. And what better way to keep you engaged than by offering you additional free material at the end of a super informative blog post at the cost of an email address. These strategic CTA's (Call-To-Action) can really boost your lead nurturing to the next level.
Consider turning your popular blog posts into longer pieces ( i.e., an ebook or a whitepaper). Tutorials and cheat sheets can become the go-to alternative to time-consuming customer service calls and even sales calls. Just show customers how your product can save them time and stress with simple advice. Then, add value to their user experiences through emall giveaways.
Don't forget to market your new content through social media!
Below you can see how Hubspot (Masters of the CTA and buyers journeys) markets their 'Modern Marketing Playbook' at the end of a blog post about the power of marketing through podcasts.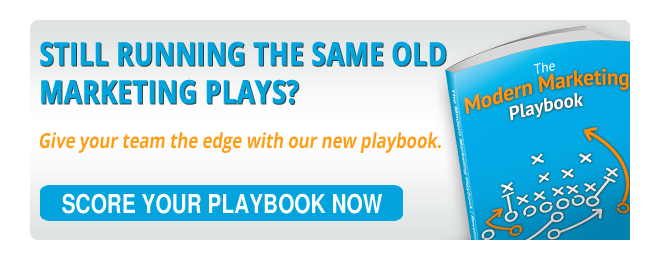 2. Contextual Marketing
As a service, your content needs to target the right people in the right place and with the right mindset. Plated.com's recipes are not for highly-skilled home cooks, for instance; they're meant to draw in beginners and people with limited cooking time (the same folks who may not have time to visit their local farmers markets). Whereas outbound marketers may call potential clients with varying sales pitches that are personalized into unique conversations, today's technology has enabled us to move that same friendly, personalized interaction online. Yes, human marketing IS possible in the age of online marketing - maybe moreso now than ever.
The key to making it work is to know your customers. Here's how to do it:
Create portrait-like buyer personas. Create a contextual profile of loyal customers to learn about the types of messages (or approaches) that will create connections and thus motivate them to buy. Think about their age, their profession, their interests- find common ground; you'll discover some patterns.
Dive deeper. Do some additional research on how and why your current customers search for your company or research your products. Take detailed notes and create content based on your findings.
Implement and repeat. After you've gathered all this information, it is important that you optimize marketing channels and tools (including your website and blog) to mirror what you just learned. Soon you'll be making many more connections with people who are similar to your existing loyal client base, which is what you want. Don't forget to update periodically since the data will fluctuate.
Something extra to think about:
Contextual Software. All the great SaaS companies, including Hubspot, work under a contextual software. By using a CMS that lets you arrange content by 'personas' and their profiles, you'll never miss a lead again. From emails and newsletters to website content and blog posts, you can generate different versions of your online content in order to satisfy each persona's needs.
3. Open Communities, Social Outlets
Great SaaS companies have more than an online business; they have built great communities. By featuring a open forum, or even allowing readers to comment on blog posts, you are allowing conversations that might be helpful for your clients and anyone else who might be looking for answers that you as a service might be able to answer. It also gives your company the opportunity to facilitate open discussions on your specialty areas.
Shopify, the leading Ecommerce store builder, features an Ecommerce forum that enables thousands of people in the business to discuss the industry's best practices. Of course, Shopify is right in the middle of the conversation. Shopify's presence as a mediator enables the possibility of more organic leads for their service.
4. Customer Automation
Once you have a popular blog, getting more customers becomes an easier task to achieve. However, giving them a glimpse of your service for free might be a great addition to your existing strategy. Letting your potential clients visualize their experience with your service might be exactly what your customer needs to make the final decision.
Consider providing the following:
Free Trials
Live Demos
Step-by-step tutorialsIs
Before jumping into offering free-trials or demos have a look at these great resources:
Is your SaaS company rocking any of these ideas yet? Got questions or any additional tips you would like to tell us about? Just shoot us an email via connect@inturact.com and we'll chat about it. If you are looking to learn more about marketing for SaaS companies, subscribe to our email updates. Don't miss out!