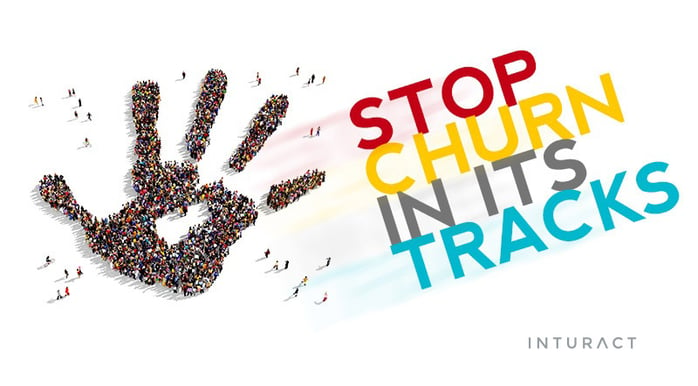 Existing customers are where successful SaaS companies make money, which makes reducing churn the key to sustainability, growth, and — what we all want — swimming in money like Scrooge McDuck.
But in today's highly competitive market, you'll need more than a lucky dime (or even a really great product) to prove your ongoing worth to your current customers. You need some serious SaaS retention hacks.
Let's take three things as given:
You have a great product that solves somebody's problems.
You are already attracting your ideal customers.
Your challenge now is keeping them.
Stop Churn Lesson 1: Listen to the signals your customers are giving you
A good animal trainer knows that before an animal misbehaves, it will give a cue. Whether that's the cock of an ear or the swish of a tail, there's always a sign. And, if you catch that sign in time, you can prevent the behavior. People are no different. When someone disengages with your product, there are signs, and you can track them.
If you're not sure what to track in the beginning, look for gaps in activity, or if you have something like an e-mail marketing service, see if anyone is downloading their list of contacts. You may even want to have an exit survey. Once you know which behaviors indicate imminent departure, you can start to construct a plan.
Stop Churn Lesson 2: Easy Fixes
Don't let credit cards expire. Don't let credit cards expire! It's really simple and it's easy money. The only trick is to find a billing system that provides a credit card updater service, which will automatically let users know when their cards are about to expire.
Stop Churn Lesson 3: Learn Why They Came in the First Place
Conducting an onboarding survey, when clients are just signing up, can give you invaluable insights into what your clients are hoping to find and expecting to get. It doesn't have to be a survey in the Survey Monkey sense — having questions as part of your onboarding drip is an awesome trick of itself. You can use this information to drive your Customer Success initiatives and increase engagement.
To help your clients use your product successfully, you have to understand what success means to them. Entrance surveys will also tell you whether you're setting yourself up to over-promise and under-deliver.
Stop Churn Lesson 4: Stay on their Radar
Whether they're in your app or on their Facebook page, you should have a presence on their desktop, smartphone and tablet. But, you have to do it the right way. With strong content marketing that provides value and interest, combined with responsive, fun and friendly social media staff, you can continue to develop relationships (read: engagement) with your clients all day, every day.
Don't be afraid to interact with them. Joke with them. Answer their questions. Offer tips. Sharing your helpful blog posts is just the tip of the iceberg! Most importantly, become your clients' friends. Friends don't leave friends for cheaper friends — you know what I mean?
Stop Churn Lesson 5: Partner Up
Developing partnerships with complimentary services is a great way to expand your reach, increase your usefulness, and make it more difficult for people to leave. You can either join an established group or form your own by inviting companies to build add-ons and integrations for your product.
I'm going to let my Geek flag fly high for a moment and cite the Elder Scrolls game, Skyrim. By opening up Skyrim to amateur and professional mods, they continue to add interest and value even if you've beaten the game five times already. They've partnered with their users and that game may outlive us all.
Well, so far I've cited Scrooge McDuck and Skyrim, so I'm going to quit while I'm ahead and just say this: When your customers can unsubscribe any time, you have to keep providing compelling reasons to stay. Customer Success and churn reduction are two sides of the same coin — or even, one might say, the same Number One Dime…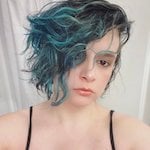 Nichole Elizabeth DeMeré
Nichole is a Co-Founder at Taggg and the CMO of Reeview.app as well as a top ten hunter on Product Hunt, moderator at GrowthHackers.com, and mentor at GrowthMentor.com.