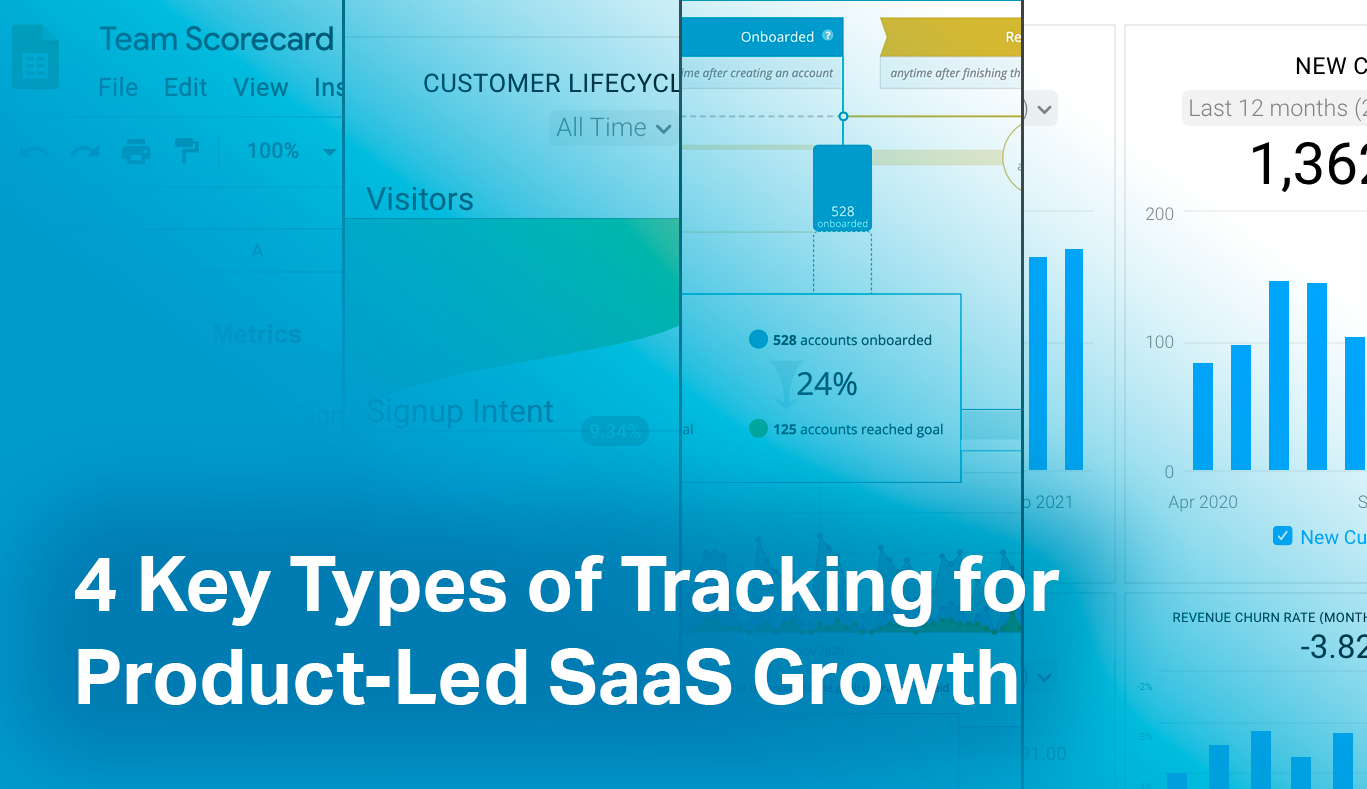 After working with hundreds of companies, we realized there is a big flaw in how B2B SaaS companies are tracking and leveraging their data for smarter growth. Many companies simply track everything and then dig for insights or hope an opportunity somehow stands out, and others don't have customer engagement tracking in place at all.
I know the hype around product-led growth is pretty hot right now but I think it's a pretty good term to describe using data-informed decisions to grow with your customers.
In fact, I think product-led growth has always been around but the real reason no-one has talked much about it is because they don't know how to do it very well. Behind effective product-led growth, at its core, is tracking the metrics that matter most for growing your specific company so you can make smarter growth decisions. This is also where most SaaS companies really get stuck.
If you have not already, I suggest reading about our SaaS Actionable Metrics framework and how to define the metrics that matter most for your particular business. It actually fits in nicely with the concept and is really the first required step before getting into tracking.
We have teamed up with InnerTrends to offer a Free Actionable Metrics Wizard + Canvas, check it out here.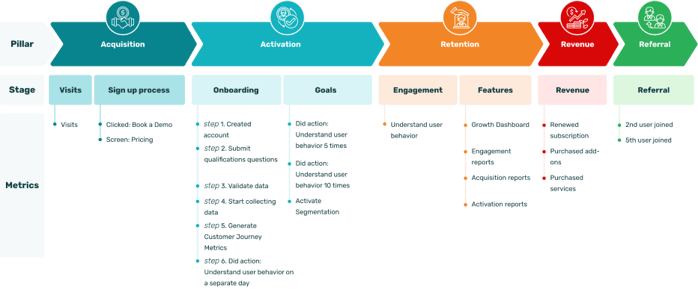 Today I'll talk about the types of tracking that come out of defining your Actionable Metrics, the next step after they are defined. Once you are able to leverage these 4 types of tracking effectively, it will give your SaaS business the platform it needs to have healthy product-led growth that is focused on building a better product around what your ideal customers are ultimately desiring.
The 4 Types of Tracking for SaaS
Let's start by introducing the 4 types of tracking:


1. Accountability Tracking
Here we assign ownership of each of the primary actionable metrics and role-based metrics to hold your team accountable for growing them.
With Accountability Tracking our goal is to not let metrics slip through the cracks. So the first thing we need to do is to set metric goals. We then suggest setting a weekly, bi-weekly or monthly team meeting (based on what works best for your company) to review your metrics as a team.
Within this meeting you review a Team Scorecard that is used to list and track the primary Actionable Metrics as well as role-based metrics. For example, a CS person might have a goal of <1 min response time. This could be tracked in the scorecard as well.
Within the Team Scorecard each metric is assigned an "owner". The owner in not solely responsible for growing the metric but they are responsible for monitoring it and filling out the data on each meeting to determine if there is an issue worth digging into.
Here is a Team Scorecard template to get you started: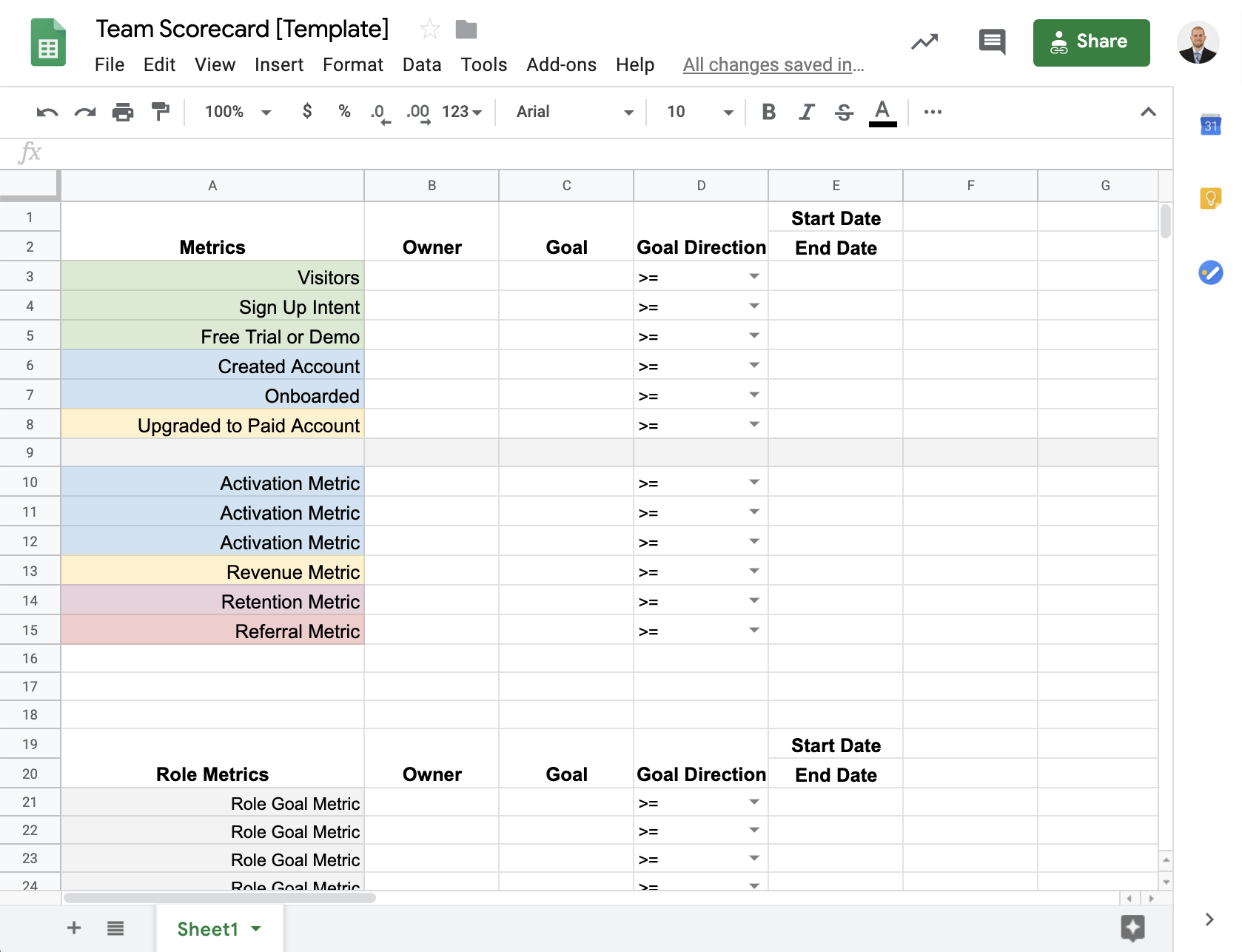 Suggested Products Used = G Sheets

2. Dashboard Tracking
Dashboards keep a high-level pulse on your business.
Most companies are most familiar with what we call Dashboard Tracking. These give your company a higher level look at how your business is growing. Where most companies misuse Dashboard Tracking is when they try to leverage them for Opportunity Tracking. They are great for finding big picture problems but not so good for finding real opportunities to drive better product or growth decisions.
We recommend building these 3 dashboards to start:
Actionable Metrics Dashboard
This includes the primary acquisition metrics defined within the Actionable Metrics framework.
SaaS Metrics Dashboard
This dashboard could later be broken out a bit further but to start we suggest including your vital SaaS metrics in a single dashboard such as, ARPA, LTV, Churn Rates, MRR, Active Customers
Executive Dashboard
A combination of the metrics that matter the most for executives to be able to get notified on big changes and quickly take a glance at how the business is growing. These would include the most vital Actionable Metrics and SaaS Metrics along with possibly some calculated metrics that the executive team finds important to follow.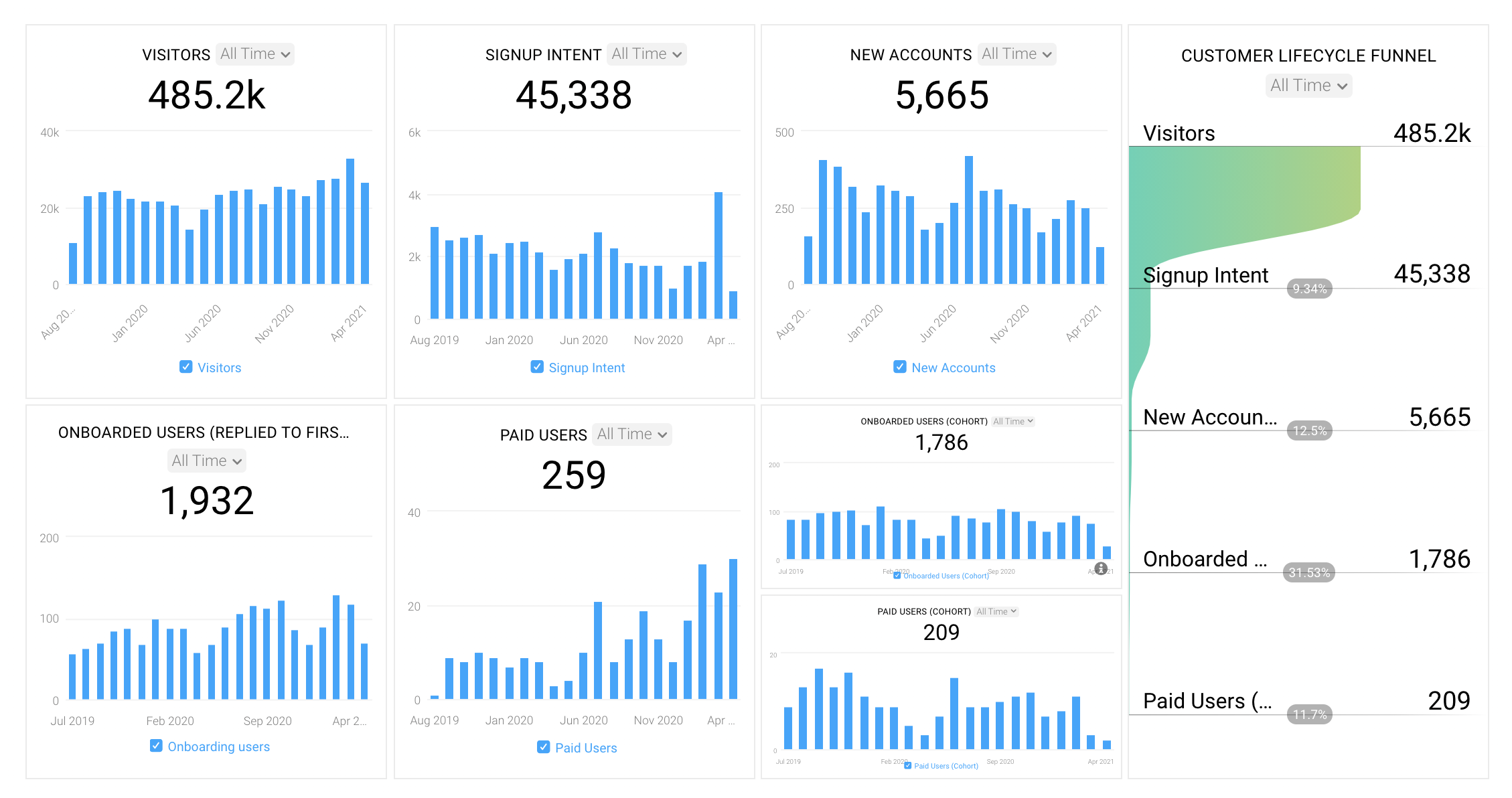 3. Opportunity Tracking
Discover deep insights in your user analytics to pinpoint the highest opportunities for growth.
How do you find opportunities within your analytics data?
Most companies don't have a data scientist on the team, especially in the early days. Being able to properly leverage data to find opportunities can be the most challenging part of tracking. To be effective with product-led growth you need to know where to prioritize your focus in order to be confident that your team is spending their time most wisely and that your efforts are making the biggest possible impact on your company's growth.
We have worked with analytics tools like Mixpanel, Amplitude and others which are great tools for digging into data but these analytics tools are not centered around making your data actionable. So, after searching for a tool that better aligns with our framework and vision for leveraging data we eventually partnered with InnerTrends.
Think of InnerTrends like a data science tool for product managers that allows you to input your Actionable Metrics and data definitions into the platform and through its algorithms helps you to identify the biggest opportunities to focus on.
Without InnerTrends, you would really need a data scientist on your team and they would also need the traditional tools that help them solve complex problems.
Either way, Opportunity Tracking is not Dashboard Tracking. You need a way to dig deeper into your data and make sure the assumptions you have are able to be validated. Trying to do this within traditional dashboards will be impossible, frustrating and can lead you to make incorrect assumptions.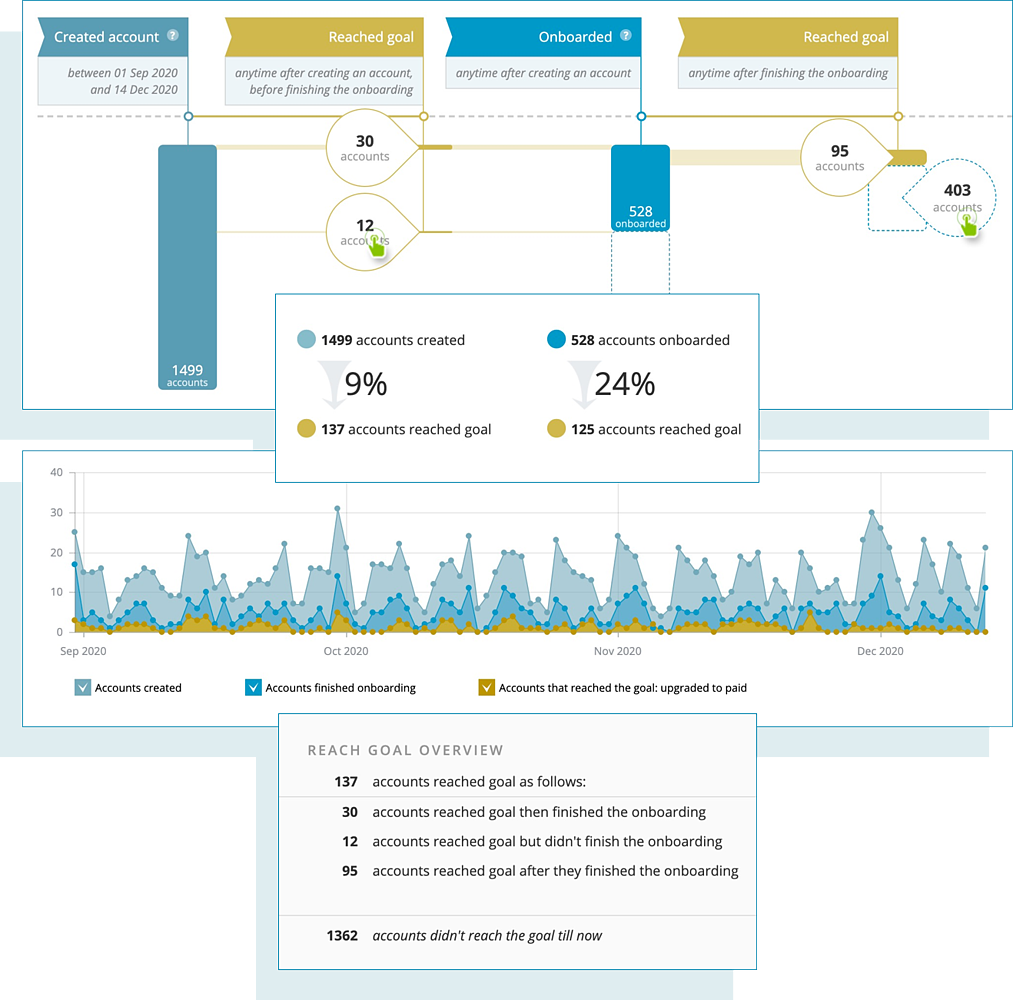 4. SaaS Metrics Tracking
Determine the health of the business with the most important SaaS metrics for the stage of the business.
When you think of SaaS metrics you probably think of LTV, CAC, LTV:CAC ratio, ARPA or ARPU, Churn and other metrics. In fact, this is exactly the focus of this tracking lever.
This tracking is in place to help you understand the health of your business. It is important that the metrics you track reflect the stage of your business. If you're a startup you may only need to understand the basics to get by, but as you grow these will greatly expand.
Suggested Products = Subscription Billing Platform (Stripe, Chargify, Recurly etc) + Profitwell & Databox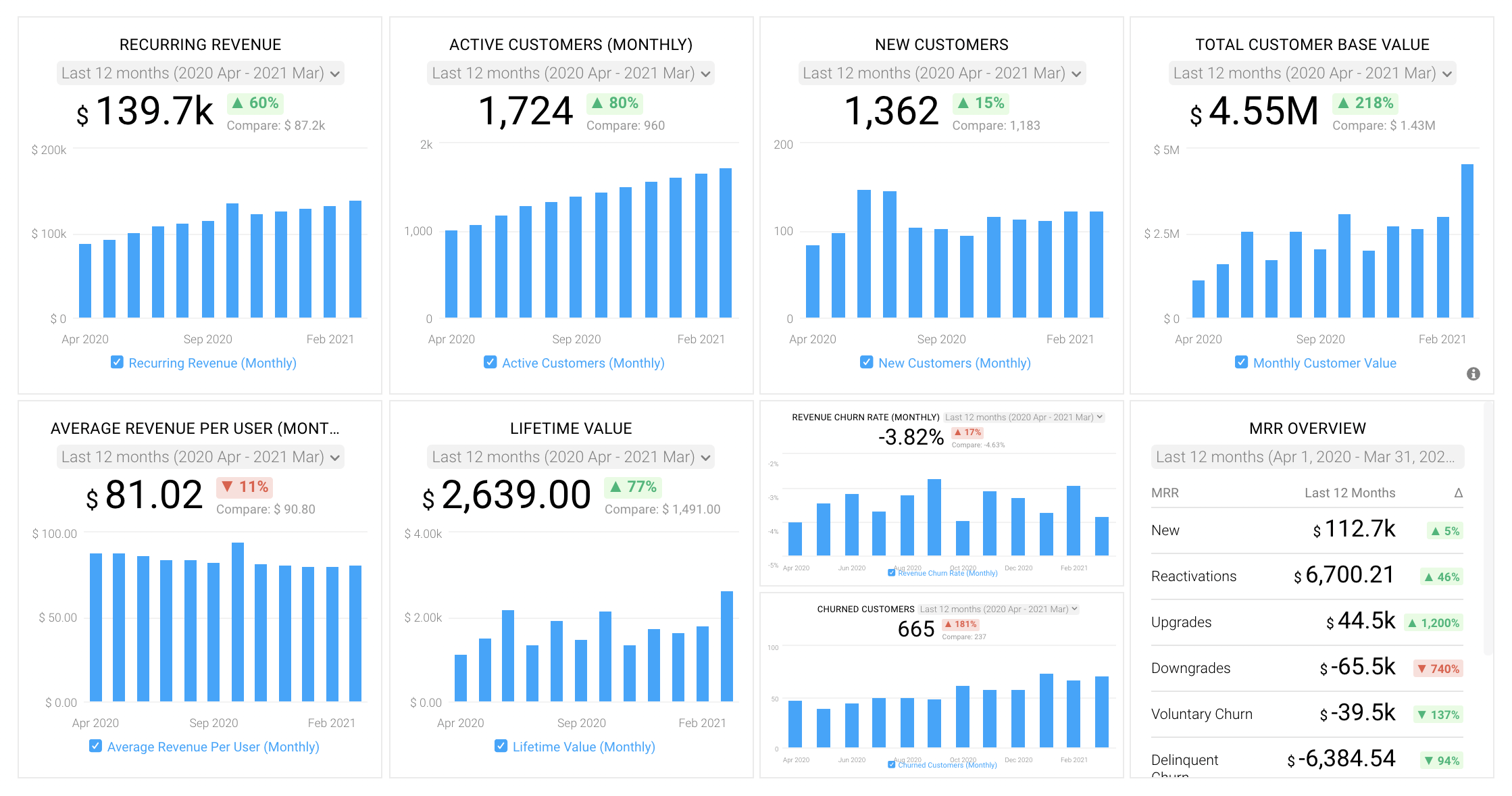 Leveraging Tracking To Identify Growth Opportunities
Now that we have discussed the 4 types of SaaS tracking, let's discuss how to put them to use. Keep in mind this only comes into play once you have identified your Actionable Metrics and they are now being tracked.
In order to better explain, we have mapped out a general process flow on how to identify and solve new growth opportunities.
It starts with your team meetings. Again, these could be weekly, bi-weekly or monthly, but anything past that would not be recommended for finding opportunities.
On this meeting the team will review your Team Scorecard and determine if there are any issues. This would be determined by if a goal was not met. Missing the mark on a goal on one meeting might not mean there is an issue, but it does raise a flag that we should keep an eye on this and look at this in another week or two.
This team meeting could actually leverage Accountability Tracking within the Team Scorecard but possibly also Dashboard tracking and SaaS metrics tracking to help determine if there really is an issue worth solving.
Once an issue is identified by the team you then dive into Opportunity Tracking to determine an experiment for solving it. This could be within any part of the team, Sales, Product, Marketing, CX etc. Once agreed, you will execute the experiment and review as a team. If the issue can't be resolved then the team might bring it up to the leadership or executive team for ideas or new experiments to try.
Here is the general flow:
Team Meetings to Review Actionable Metrics on Team Scorecard, SaaS Metrics and Dashboards (Accountability Tracking, SaaS Metrics Tracking & Dashboard Tracking) > Discover Issues > Dig into the data around the issue to discover an opportunity (Opportunity Tracking) > Run experiment > Validate and Implement.
A visualization of this process is below:

Interested in Making Your Data More Actionable But Need Help?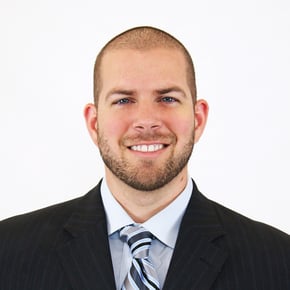 Trevor Hatfield
Trevor Hatfield is the founder of Inturact and strives to create highly tuned marketing machines for their clients websites, products, and apps. While also constantly keeping up with technology and building a team of multifaceted and dedicated professionals.