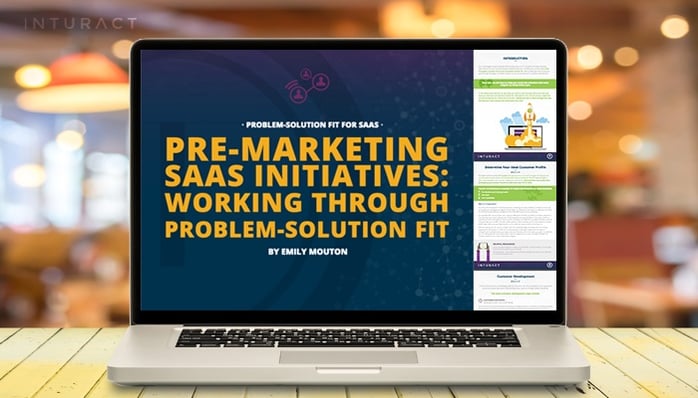 There are about a thousand analogies for how important it is not to skip critical steps in a process. We all know that "You have to walk before you can run." And I love this German proverb, "What's the use of running if you're on the wrong road?"
I won't bore you with the other 9,998. But let's just say it's really important to get all of your ducks in a row (sorry, last one I swear).
Following all of the steps for properly launching a SaaS company is no different. One of the main reasons that startups fail, however, is because they move too fast and skip steps that are important for future success. We get it. It's exciting to launch a new company. And there is probably some pressure to start making revenue - in a big way and soon.
But the fact is, SaaS companies are not ready to start marketing their solutions until they've reached product-market fit. And they will not truly get there until they've thoroughly completed all of the steps in problem-solution fit.
We want to help you set your businness up for success. So the Inturact team has pulled together all 10 of the important strategies in an eBook that you can follow to go from the exciting early stages to product-market fit.
Taking the time to review these stages and apply them to your business will help save you time and money, and improve your business's potential down the road. We hope you enjoy it!
Katy Katz
Katy comes to us from the higher education industry and you could say she has the learning bug. She has two undergraduate degrees in Art History and Entrepreneurship as well as an MBA in Marketing. She is passionate about growing her skill set by expanding her knowledge and continually seeks out certifications and conferences to keep her at the forefront of industry trends. Katy believes in finding the unique personality of each client and helping it shine in their marketing content. And she's not afraid of injecting a little humor or fun into her work. With nearly 10 years of experience in process-building and project management, and expertise in content strategy, social media, and the fundamentals of inbound marketing, she can help you whip your next campaign into a masterpiece.