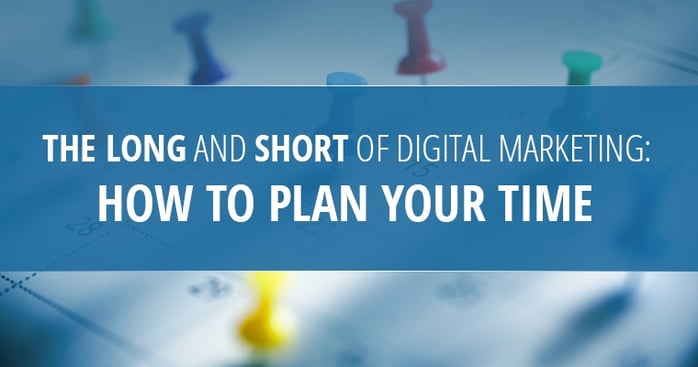 Imagine if you went to your local car dealership to purchase a car and the salesman said you had to pay up front, but you couldn't start using the car for three months, or even six months. You would probably laugh in their face.
We live in a time of instant gratification. We want results for our monthly and quarterly reports yesterday, especially if outside investors are involved. The pressures to hit short-term deadlines can easily cloud our judgments and cause us to overlook the benefits of optimizing for long-term goals.
The truth is, however, that an effective marketing strategy involves careful consideration of both short and long-term goals. And it's important to understand this from the get-go.
Katy Katz
Katy comes to us from the higher education industry and you could say she has the learning bug. She has two undergraduate degrees in Art History and Entrepreneurship as well as an MBA in Marketing. She is passionate about growing her skill set by expanding her knowledge and continually seeks out certifications and conferences to keep her at the forefront of industry trends. Katy believes in finding the unique personality of each client and helping it shine in their marketing content. And she's not afraid of injecting a little humor or fun into her work. With nearly 10 years of experience in process-building and project management, and expertise in content strategy, social media, and the fundamentals of inbound marketing, she can help you whip your next campaign into a masterpiece.