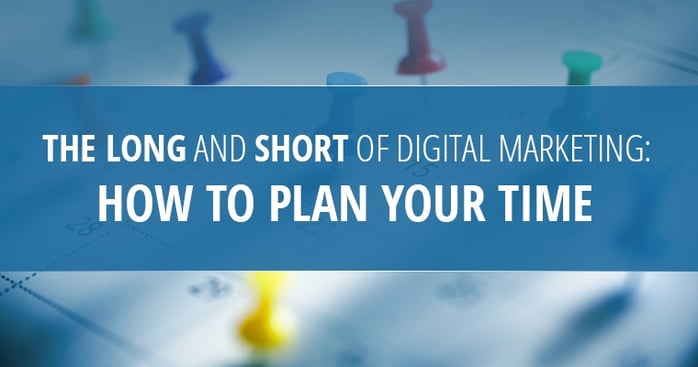 Imagine if you went to your local car dealership to purchase a car and the salesman said you had to pay up front, but you couldn't start using the car for three months, or even six months. You would probably laugh in their face.
We live in a time of instant gratification. We want results for our monthly and quarterly reports yesterday, especially if outside investors are involved. The pressures to hit short-term deadlines can easily cloud our judgments and cause us to overlook the benefits of optimizing for long-term goals.
The truth is, however, that an effective marketing strategy involves careful consideration of both short and long-term goals. And it's important to understand this from the get-go.