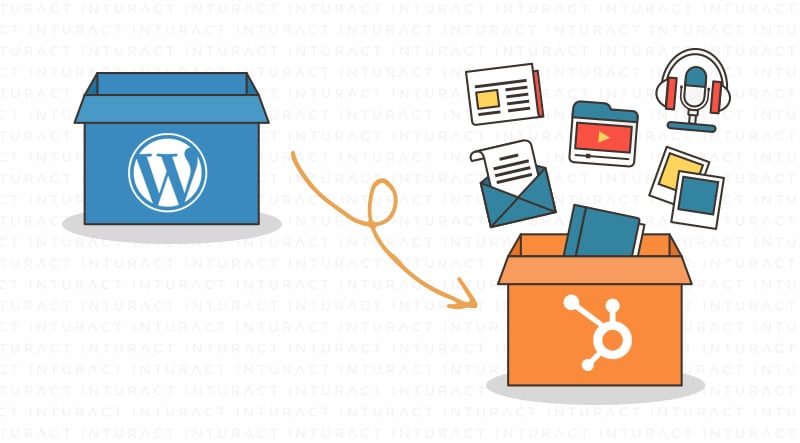 At the beginning of 2014 we chose to switch from WordPress to the HubSpot platform at Inturact and create our new site on the newly released HubSpot COS (Content Optimization System). I wanted to take the time and write a little bit about why we moved and the process we went through in changing to HubSpot.

Kicking Things Off
We initially had been approached by HubSpot in 2008 and decided against the move due to some confusion with the idea behind the software and cost (which was much lower then). It wasn't until 2013 that we revisited HubSpot and decided to give it another shot. At this time it was still about a 3 month process before we finally decided to pull the trigger and give it a go. Our ultimate decision was that we had a strong team of marketing hybrids but the team was divided often times between web development and Marketing / SEO efforts. We wanted a platform that could help our team function together seamlessly on our own internal marketing efforts as well as work towards benefiting our current clients.
Beginning Steps
Diving right in was quite overwhelming as there was so much to learn. After picking around the software I decided to go through some of the HubSpot Academy classes and work to get each of the certifications available. This helped in grasping how the HubSpot software worked in general. I also got the HubSpot Design Certification which gave some insight on the COS. It really has come a long way since I have started designing and developing on it a year and a half ago.
The HubSpot Onboarding Process
During this process we were going through some training with our assigned HubSpot consultant, and to be honest we were getting more out of our internal learning efforts within the academy. Not saying it wasn't beneficial, but it was pretty pricey at $2k to be learning more on your own. We actually chose to hire on a marketing director from another HubSpot agency that was a huge help in getting our team on the same page and explaining in person some of the areas of confusion. This might not always be an option for you, I understand, but if you are looking to speed up the process it might be worth looking into an internal consultant. If it isn't affordable it may just take a bit of extra effort to grasp all of the features and how they can be streamlined into your marketing team and growth strategy.
Migrating the Site
Learing a new CMS / COS can be a bit of a challenge, especially when one "thinks" differently then the other. One bonus that helped on the web dev side was HubSpot took our current WordPress site and migrated most of the template into the HubSpot COS. This gave our dev team a base to learn the COS and its inner workings. It may be a good option for you, if you are more comfortable developing on a different platform, to first develop your new template and then have the HubSpot team migrate it for you.
However, after we felt we understood the COS enough we ultimately decided to scratch the migrated site and start fresh. This was a challenge at the time but proved the best way to embed the needed knowledge to really learn working on it. We did come across a few usability issues in the software which are now fixed, for example the file manager was too difficult to get to which was used often, and the design manager was a little buggy if different browsers.
After about 4 weeks I had completed the design and was able to cut it up and build it within the HubSpot COS, and we worked as a team to build new content and messaging. Most of the work needed to transition the inturact.com site live had been finished.
Going Live
Going live for us took the majority of the time as we had hundreds of pages that needed redirected to new url's. We actually decided to trash many blog posts that were made in the past and of lower quality, but we still redirected their url's to the new sites blog. One issue we had was that in order to go live and direct your domain to HubSpot you create a CNAME, many SaaS softwares that provide a website service take this approach. The problem was we use a billing system (WHMCS) at Inturact that is hosted on our server which our clients have a saved url to the login page. We had to do some tricky .htaccess additions in order to get old url's to the billing system to not redirect to the new site. We chose to keep the billing portal on non-www Inturact url's and redirect everything else to the www version of inturact.com.
Current Progress
After 1 year of being on the HubSpot COS we were able to not only create a professional appearance that functioned beautifully, but also take advantage of the COS features. By integrating our site pages, blog, landing pages, email, social media, and reporting within the HubSpot platform we have increased Inturact's reach by 3x more organic traffic over the first year. We are now expecting to over double our next year's revenue and be able to spend more time concentrating on growth.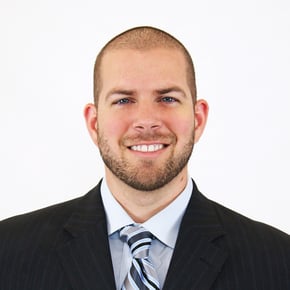 Trevor Hatfield
Trevor Hatfield is the founder of Inturact and strives to create highly tuned marketing machines for their clients websites, products, and apps. While also constantly keeping up with technology and building a team of multifaceted and dedicated professionals.