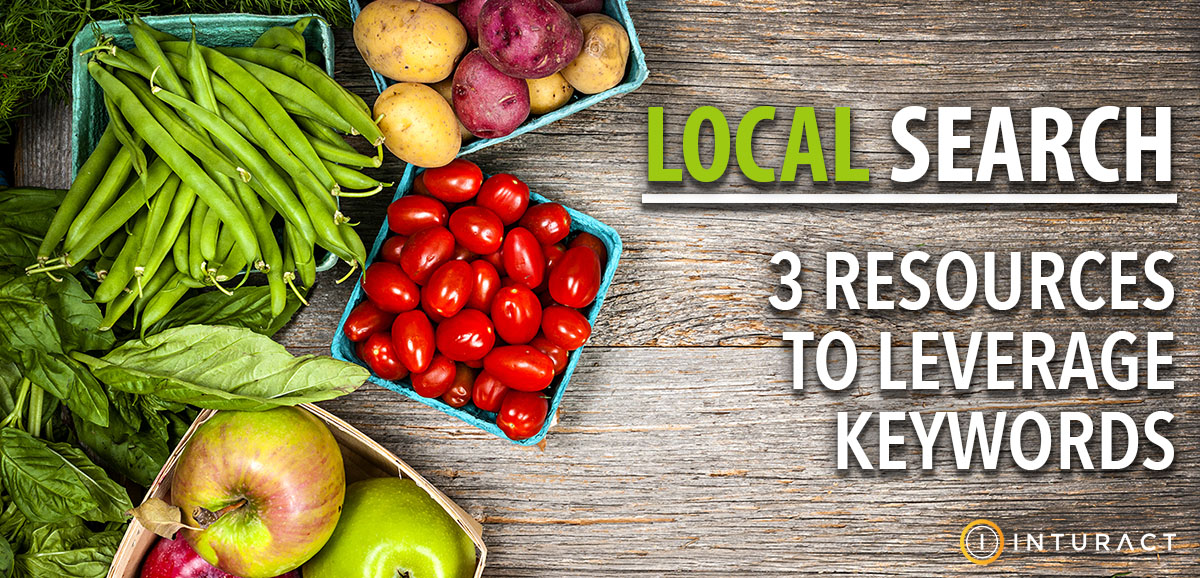 The trend to live and buy local extends from farmers markets all the way to SEO these days. Drawing in local searches begins with a thorough investigation of your target market and the keywords they use, as well as the proper tools. Hint: "Houston Inbound Marketing" are three of our target keywords at Inturact! Like everyone else, we'd like more local business too.
Here are three resources we recommend to attract local searches and convert them into a legion of devoted, interactive fans.
Google AdWords Keyword Planner for Keyword Collection
Google AdWords Keyword Planner is a good starting point if you don't have access to Hubspot's keyword tools. Adwords Keyword Planner allows you to find and analyze keywords with a high likelihood of attracting your target customers to your site. Start by plugging in the main keywords about your particular business or product, keeping in mind the words people use to search for you rather than the words you may use to describe your services. Next, choose your location and use the advanced target tool to see exactly what areas you're targeting. Don't forget that you can add or remove specific regions from your search, allowing you to target locations as precisely as possible. The Keyword Planner makes a nice guide to determine which keywords convert best and gain the most traction.
Google Trends for Forecasts and Predictions
While the Keyword Planner is a great place to gather keywords for your targeted area(s), Google Trends helps you stay as current as possible. Within the locations you're focusing on, you can see where selected keywords are used the most. For businesses affected by seasonal changes and local events, try the forecast option. It will give you insight into how popular the term is expected to be in the near future.
Personalized, Local Content for Effective Inbound Marketing
Most companies, when they want to target their local market, sprinkle their blog titles and body paragraphs with their city names and primary service offering – yes, just like "Houston Inbound Marketing." That's one way to get on local search results, but to really tap into your local market as a member of the community, you should do a bit more.
For example, assuming you've developed a profile and persona of your target clients, you know what they're interested in outside of work – hopefully down to the restaurants they like and their favorite local craft beers. Use this information in your marketing strategies, content strategies and social media campaigns by highlighting these local businesses (and those offering complementary services), and possibly partnering with them to host giveaways. When you show that you are part of your community, your community will respond. And that's marketing far above and beyond mere keywords.
Finally, focus on the things happening around your target areas as well. For example, for our target keywords, "Houston Inbound Marketing," we're planning to incorporate content around upcoming digital marketing events, like conventions and seminars. Updates on current events are beneficial to local clients and a goldmine of Social Media good will when they tie in with your services.
As you can continue to think local, remember to frequently take note of what keywords work best and update you strategy as your user base develops.