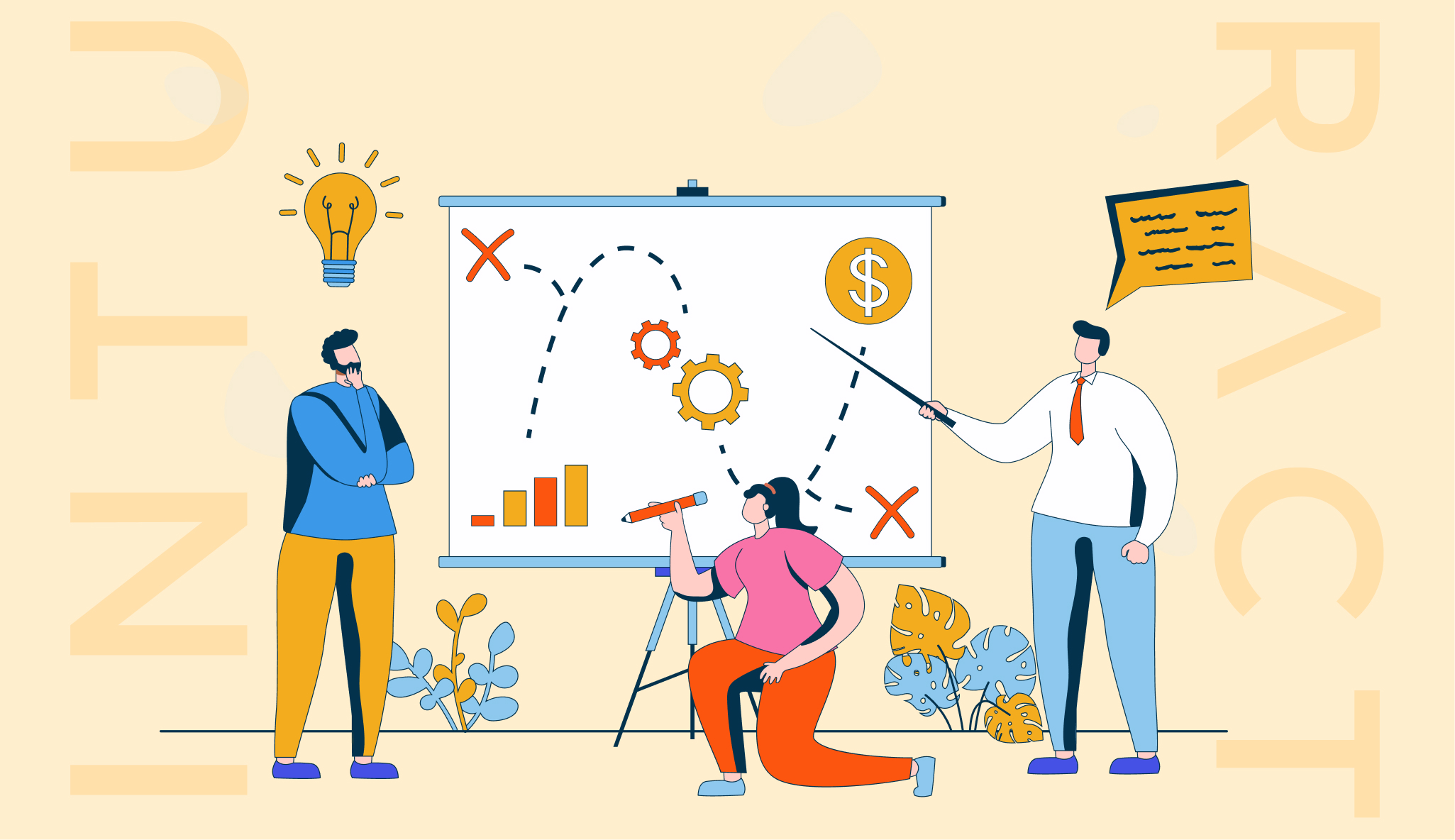 The pricing strategy can make or break your SaaS business. If you price it too low, you risk your cash flow, growth, and team morale. And if you price it too high, you can chase away potential customers.
That's why pricing your SaaS product is a critical decision that requires careful deliberation.
Your pricing model should attract customers while keeping your business cash flow positive.
With this article, we will help you strike a balance between value and revenue with 4 pricing model ideas that have been tried and tested.
What is SaaS Pricing?
SaaS pricing works on regular payment installments where customers pay the business for using their online services. Depending on their purchased plan, these subscriptions can be monthly, quarterly, or yearly.
Users can often customize the services with complex integrations, which bring additional costs and recurring payments.
Contrary to one-time subscriptions, the SaaS pricing model thrives on customer loyalty, where a long-term relationship with the business yields more revenue.
Why is it Important to Plan Your SaaS Pricing Model?
1. To Attract Potential Leads
Irrespective of your product, customers buy it only when it fits in their budget.
A smart pricing model is necessary to catch the visitor's attention and convince them to at least give the demo a try. To make this happen, it's good to dedicate a separate pricing page on your website that is easy to understand and has all the necessary information readily available. This transparency will also filter out the poor leads from your pipeline, saving you time and effort.
2. To Engage All Market Segments
Big-ticket clients promise great returns, but you will have to invest equally into their acquisition. That's why your winning strategy can't depend on just running after elephants. You need rabbits and deer, too, to sustain the business.
An all-inclusive set of price plans will help you engage all market players and make your brand more approachable.
3. To Maintain a Healthy Revenue Stream
A broken price model breeds bad accounts and a cash crunch. Indeed, you can get funds and loans, but nothing can compare to regular revenue from your subscribers.
If you haven't thought through this aspect, it can hurt your business growth and scale-up.
4. To Cut Through the Competition
Price strategy should be functional to justify your product and attractive to beat the competition.
If your competition is offering a good deal, you will have to realign your pricing model to stop the poaching of potential customers. It's not required to match the plans exactly, but it's always better to offer some value over the other alternatives in the market.
4 Pricing Models For Your SaaS Business
1. Competition Based Pricing
If you aren't sure where to start with your pricing strategy, then taking inspiration from the competitors is the safest bet.
You can shortlist some of your top competitors and research their pricing models. It will also let you know how much your niche is willing to pay for the services.
Benefits
Insight into industry needs and price expectations.
You won't have to start from scratch with research.
You can offer a better price model than your competitors to attract the audience.
Example
Netflix and Hulu are online streaming platforms that provide media on demand.
Here is Netflix's pricing plan
Source
And here are Hulu's subscription plans
Source
Hulu has kept its price close to Netflix's model with a little discount over it.
Things to keep in mind before going with this pricing model
This strategy is safe but offers little freedom for you to make any unique changes.
If your product has more features and value, you could be selling yourself short by imitating your competitor.
2. Freemium Model
Freemiums are the most common type of SaaS pricing model. Here the users can access the product's free features and upgrade to an unlimited version with monthly subscriptions.
The free version can be with limited features, users, or credits, to consume.
Benefits
You can build a dedicated customer base who use your product even if it's a free version. There is always a possibility of them upgrading to paid services.
With a loyal user base, the chances of referrals increase too.
The onboarding to a paid plan is easy as the users are well-versed with the features and don't require extensive training.
If your product offers value to the customers, they will keep coming back for more.
Example
Many SaaS businesses offer a freemium model. Some of the biggest names are Grammarly, Slack, and Dropbox.
Source
Things to keep in mind before going with this pricing model
It's critical to understand which features you wish to offer for free. If all the essential aspects are available for use, the customer might not upgrade ever.
On the other hand, if you gate-keep everything and even the basic features require an upgrade, the user might switch to other less annoying options.
Unless the customer upgrades, there is no significant revenue stream from them.
3. Market-Penetration Pricing
A go-to price strategy for the new SaaS businesses, it's focused on positioning your brand in the market. The price is lower than what your competitors might sell the services for.
It is mainly done in the initial days of the product launch to generate more consumer demand. Once a decided target is met, the pricing model is revised, keeping the gains in mind.
Benefits
This strategy is a failsafe way to create buzz around your product and attract consumers.
You can steal your competitor's customer base with affordable and unique pricing.
Since the offer is for a limited period, the leads are expected to convert quicker than usual.
Example
Netflix used this pricing model in 1999 when it launched its services in the DVD rental market. With a monthly subscription of $15.95, the users could rent 4 DVDs with no return-by date. It makes a per DVD cost $4, whereas Blockbuster charges $4.99 for renting a single DVD for three days.
It lured a vast audience to try Netflix's services, getting them a customer base with much less acquisition cost.
Things to keep in mind before going with this pricing model
This model can't be your long-term strategy if you want to profit from your customers.
Not wrapping up the offer at the right time can create a wrong impression that you are struggling with retaining users.
4. Usage-Based Pricing
This price model is based on a pay-per-use type where the user pays for only the features they have consumed in a billing cycle.
For example- a SaaS product offering team collaboration services will charge the clients based on the number of users they have added to the account.
The chargeable unit may vary depending on the product services. For some, it can be users. For others, it might be reports downloaded in a month or calls made daily.
Benefits
It's a value-for-money proposition, so even smaller clients can approach you without worrying about spending a lot.
You scale with the client's growth as their product usage will automatically increase.
Your market size increases as you can serve freelancers the same way you would an enterprise.
Example
Amazon's AWS services offer a pay-as-you-go model, liberating users from compromising quality for budget.
Things to keep in mind before going with this pricing model
Since a plan doesn't bind the users, they can change their usage anytime. It makes forecasting revenue difficult.
As the plan only charges for the features consumed, it might mislead the users about the efforts it takes in the backend to integrate systems.
Essential Things to Keep in Mind to Plan a SaaS Pricing Model
The deeper you dig into this topic, the more pricing models and their benefits you will find.
Whichever pricing model you choose for your SaaS business model, ensure that you take care of the following:
Price the value rather than features- There might be ten other products with similar elements, and some might even be cheaper. Instead of blindly chasing the clients with wild discounts, pitch your products with merit.
Something for everyone- Unless your aim is to target a super-niche market, create an affordable price model that is value-for-money for all market segments.
Know your ideal customer- Understand their demands and requirements to see what you can offer. Top it up by exploring their price expectations.
Think long-term- Choose a pricing model that allows you the flexibility to scale in the future. See if it can help you maximize the account's potential.
Whichever plan you choose to go ahead with, keep it simple and easy for the customer to understand. A plan that sticks with the customers is what they will buy.