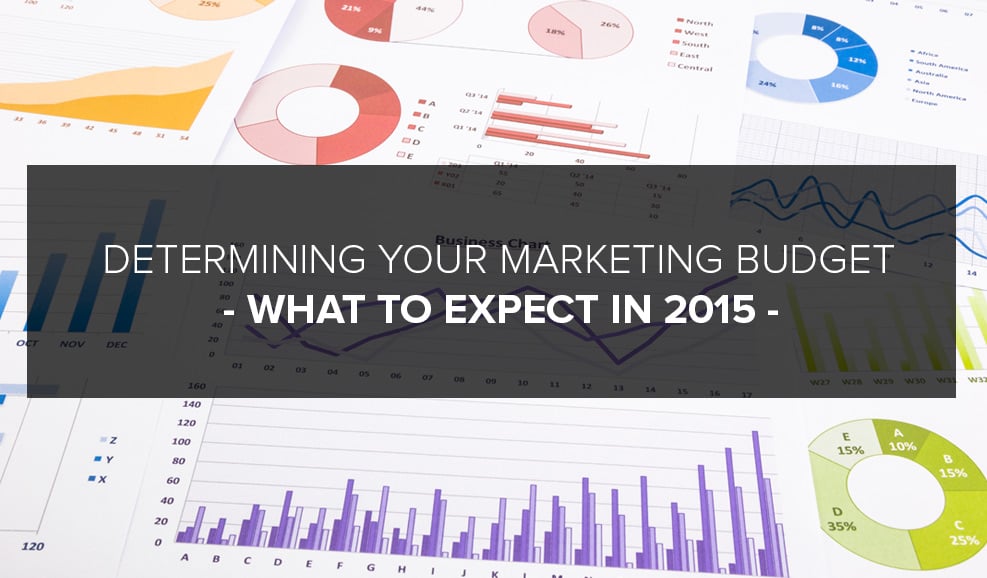 Gartner Survey Reveals Digital Marketing Budgets Will Increase by 8 Percent in 2015 http://t.co/apdU6HnaMJ

— Gartner (@Gartner_inc) November 3, 2014
Have you ever looked at a marketing proposal and thought,
"Where do they come up with these numbers?!"
If so, you're not alone. Many of our clients wonder the same thing if they haven't worked with an established, well-respected marketing agency before. At Inturact, we value transparency, so we would like to explain exactly how we come up with our proposed marketing budgets – and how you can come up with your own budget as well.
We work with some companies that come to us with little to no formal marketing in place – which means many of them don't have an annual marketing budget planned out. When carving out what is, essentially, a new department, we start with their revenue goals for the next few years. With the end goal in mind, we can establish an effective marketing budget. What does that mean in numbers?
The industry standard for a marketing budget is 10 percent of a business's projected annual revenue.
Around 40-60 percent of this money pays the people driving the marketing program, with the remaining budget going towards tools and advertising spend.
The Reason Behind the Number
A rule of thumb for businesses looking to expand is to spend a minimum of between 7 percent and 10 percent of projected sales revenue on marketing. But, if your company wants to enter new markets and go after a target audience who is completely unfamiliar with the company or its products/services, then you should be prepared to invest on the higher end of the spectrum. And, if you're launching a brand new product or service, plan on investing closer to 20 percent of projected sales revenue on getting the word out effectively through a strategic marketing campaign.
How much revenue does marketing need to source and/or sustain? If you project that your company will earn an annual revenue of a million dollars, then your annual marketing budget should be in the ballpark of $70,000 to $100,000 a year. If you expect to generate $5 Million dollars, then you're looking at between $350,000 and $500,000 in annual marketing costs, and so on.
Industry Standards for Marketing Budgets and Moving into 2015
According to Gartner
Marketing budgets will increase by 8 percent in 2015:
"Marketers are investing in the customer experience to drive business advantage and profitable revenue growth, according to a survey of marketing executives by Gartner, Inc. The survey found that marketing budgets remained healthy in 2014, with, on average, companies spending 10.2 percent of their annual 2014 revenue on overall marketing activities, with 50 percent of companies planning an increase in 2015. Digital marketing spending averaged one-quarter of the marketing budget in 2014. The survey found that of the 51 percent of companies who plan to increase their digital marketing budget in 2015, the average increase will be 17 percent."
According to Advertising Systems Inc:
Digital Advertising will be 70% of SMB´s Marketing Budgets by 2015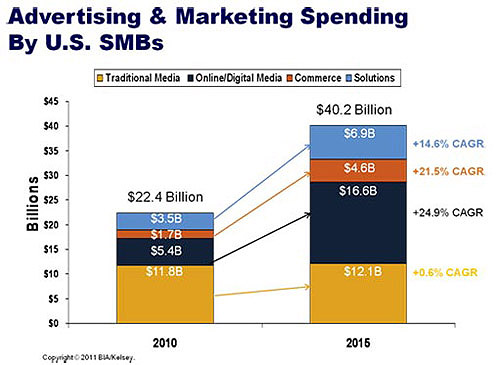 Typically, organizations with revenues of under 25 million dollars allocate 7-11 percent of their revenue as a reasonable marketing budget.
The latest CMO Survey of marketing budgets supports these numbers.
"The CMO Survey reports that marketing budgets represent approximately 10.9% of overall firm budgets. These figures have hovered around this average since this question was first asked in February 2011."
These marketing funds include the salaries for marketing employees and/or hiring outside agencies.
Another CMO Survey revealed that "Companies that reported increases in sales revenue, profit, and customer acquisition goals also reported the largest increases in marketing outsourcing," indicating that outsourcing marketing to established firms is both a result of, and a contributor to, increasing profits.
How to Come Up With Your Marketing Budget
Your marketing budget primarily depends on your projected gross revenue, but other factors include:
Your Industry
Size of Business
Growth Stage of Your Business
If you are building a new business, then plan to spend more on brand building during the first few years. Consider your budget as an investment, rather than as a cost, because it will pay dividends in time.
Where Does This Money Go?
If you've hired a solid marketing firm, then this money goes to creating a cohesive, all-inclusive marketing strategy and implementation of that stratey. This encompasses your website, engaging content, social media, ad campaigns, customer success strategies, research into your target demographic and regular testing to ensure that you reach them in the most effective ways. If you are interested in more detailed breakdown of the process:
5 Fair Questions to Ask Your Prospective Marketing Agency
You're in business to make money. And we want to prove to you that we can deliver more money into your pocket, because we only succeed when we work together as a team. Here are a few questions you can and should ask us, or any other marketing agency you interview.
How will my marketing budget be used to generate more leads and opportunities?
How will you work with our sales team to deliver them the most qualified leads,

and make the sales cycle more efficient

?
What results can we reasonably expect to see in the first year? The first three years?
How do you plan to give me the most value for my marketing dollar?

If we need to cut the budget to X amount in the future, what impact will that have on the overall success of the marketing strategy?
What you shouldn't expect:
An unreasonable goal, like "You'll absolutely make a million dollars in brand-new customer revenue within the first six months – totally!"
Determining marketing strategy ROI sometimes isn't that exact of a science. However, we can tell you what has worked for our companies in the past, and what we believe will work in the future as the online landscape changes. And, we can definitely tell you our methodology for shortening your sales cycle and reaching your target audience like never before.
Great marketing, especially inbound marketing that creates sustainable and long-lasting results for your brand, takes time. It also takes time to track the results of the teams efforts, modify them accordingly, and track the improvements. We're always tweaking for better results, so it may take us six months to a year to give you a really solid picture of what we've been able to accomplish for your business. This is normal and part of creating growth.
Great Marketing Can't Survive on Leftovers
If your profit margins are relatively low because you're a small business, a startup, or a business getting out of financial trouble, then you might be tempted to say that your marketing budget is whatever is left over after other business expenses are paid. We understand that temptation, but we'd ask you to consider this question:
Does your product sell itself?
The answer is probably NO! Sure, you might think that your product or service is so good that "it practically sells itself," but in reality, there isn't such a thing. For a product to sell with any kind of volume, people need to know how it will benefit them. Word of mouth will only get you so far (and we love the power of word of mouth!), but after that point, only a strong marketing campaign can give you the numbers that a great product or service deserves.
Let's have a quick chat and figure out a marketing strategy that will work with your business.
Want to know why you should hire a marketing agency instead of hiring in-house? Click here!