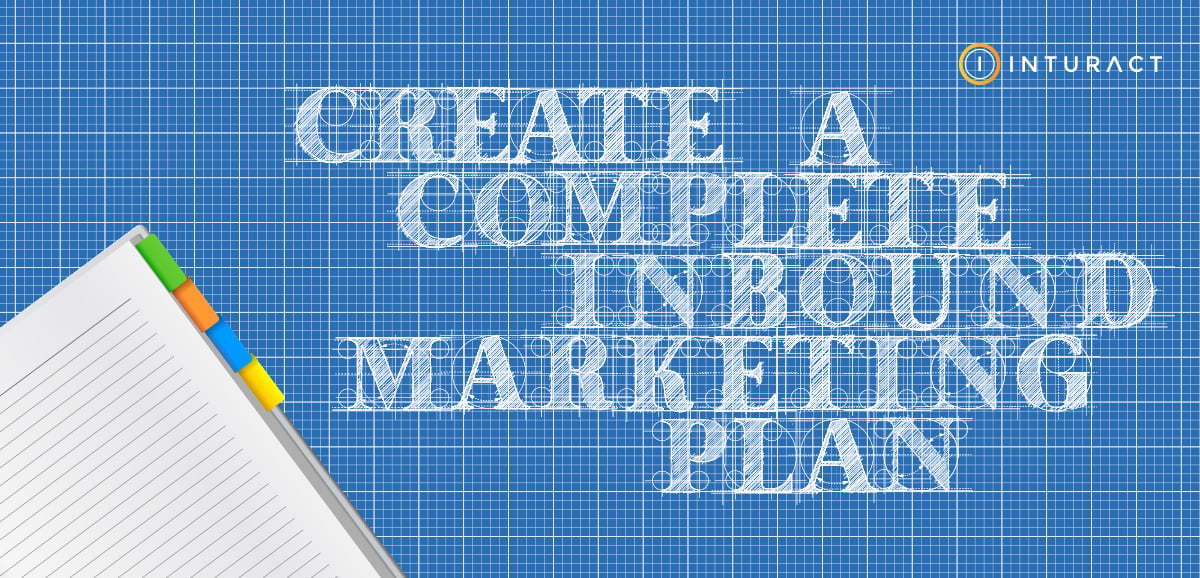 Is mastering inbound marketing on your 2015 to do list? That's great news! You understand that buyer behavior has changed and the way people respond to traditional tactics isn't what it used to be. Transitioning to inbound marketing can mend your marketing and sales strategies, ultimately producing more leads at a lower cost per lead (but you already know that). Here's what you don't know.

When clients approach us for help with inbound marketing, the typical requests we receive are to help with content creation or to implement their HubSpot marketing automation software. Sometimes those businesses already have a great strategy in place and really do just need help with execution. However, in most cases, we need to start at the beginning to make sure there's a solid strategy in place.
Inbound marketing is not simply blogging and creating email campaigns. It can get pretty complicated, so the best place to start is with a full fledged inbound marketing plan. This plan serves as your roadmap for every marketing activity you do. It may take some thought to put it together, but the rest of your year will be much smoother knowing you have a strategic path ahead. Here's how to create a complete inbound marketing plan.
1. Analyze Your Current Marketing
Before you go crazy creating new content, take a look at what you currently have and how it is performing. The following are some points to consider:
If you are using Google Analytics, check your website traffic and which pages are most popular.
Is your website producing leads? Can you even tell if it produces leads from your current reporting software?
Does your blog convert leads? Can you even tell if it produces leads from your current reporting software?
Is your website search engine optimization up to par? How does it fare with your competitors' websites?
Dig into your social media activity and look for which platforms seem to make the most sense for your brand.
Do you have a marketing automation software or are you stringing together several platforms?
2. Outline Your Sales Process and Pricing Model
You have a revenue goal each year that you would like your marketing department to help you reach. In order to understand if you are achieving that goal with success (and the ROI of your marketing efforts), you need to clearly define what each customer costs and how long their journey takes from the first touch point to signing the dotted line. For SaaS based businesses, you especially need to understand how long the average contract length is so you can work customer retention into your plan to reduce your churn rate.
For example, software company X currently receives all of their leads from referrals. A sales representative then meets with a prospect and initiates a two month sales cycle that includes five to six in-person meetings to close the sale. Each new customer generates $10,000 of monthly revenue and the average contract length is two years.
As a marketer, you should deduce from this scenario that this company has several opportunities by using inbound marketing. These opportunities include:
Increasing leads generated from their website vs. straight referrals
Reducing the sales cycle timeline by collecting relevant information for the sales representative
Increasing average contract length by monitoring software usage, paired with triggered nurturing emails aimed at retaining customers.
3. Define Your Goals and Key Performance Indicators
Marketing automation software, like HubSpot, is an excellent resource for calculating how your marketing activities contribute to your company's revenue goals. By understanding how much revenue each new customer generates and knowing what your end goal is, you can define exactly what benchmarks you need to reach in the coming year.
Let's revisit our earlier example. If software company X has a goal of increasing monthly revenue by $100,000 by 2016, they will need an additional 10 new customers per month.
Working backwards, in order to assist in 10 sales per month, marketing needs to generate a certain amount of website visitors, in which a certain amount of those visitors needs to convert to leads and then a certain amount of those leads need to convert to customers.

Software company X has several areas for improvement, but we would suggest they focus first on increasing their visitor to lead rate in their inbound marketing plan. It's apparent they do not utilize content marketing since they currently do not produce any web leads, so for 2015, their sights should be set on building their foundation and driving traffic to those assets. Their key performance indicators, or KPIs, should define their projected conversion rates. If they find throughout the year they are off in hitting their numbers, it's time to re-evaluate their inbound marketing plan and goals.
Learn more about setting attainable marketing goals.
Download: Set your SMART Marketing goals with this Excel Worksheet
4. Define Your Buyer Personas
At this point, you know you need to increase the amount of sales qualified leads, but how exactly do you do that? Start with understanding your buyers. You will most likely have a couple different types of buyers depending on your product offering. For each one, ask yourself the following:
What is their demographic information
Why is their job and level of seniority?
What are their pain points?
What do you help them solve?
What are their goals?
Where do they go for information?
What are their most common objectives?
From well-developed buyer personas, you can define your value proposition and the messaging strategies that will resonate most with those you want to attract and convert.
Learn more about why Buyer Personas are so important
5. Inbound Marketing Strategy Development
Build Your Foundation
You have taken stock of what you currently have and what is or isn't working. You have also immersed yourself in the day and the life of your buyer personas and understand where they go for information. Based on your previous audit, you will need to build and optimize the following:
Your website
Your blog
Your social media profiles
Your email and landing page templates
Your marketing automation software
Any other holes you previously found in your audit
In this step, you should also go through your content and assign each piece to a buyer persona and a sales stage. You can break content down into four categories: awareness, consideration, decision, and customer success. If you notice you are light in some categories, determine the most helpful topics and create the appropriate content assets. Dig deeper into content mapping.
Read More on our post titled: 5 Steps to Map Marketing Content to the Buyer's Journey
Drive Traffic
Once you have a proper foundation, you need to figure out how to best drive traffic to your content hubs. In your inbound marketing plan, your blog is one of the best ways to generate traffic and convert leads. Determine an editorial calendar based on your buyer persona needs and keywords they frequently used to find content. Aim for a balance of quality and quantity to help you rank higher in organic search.
In addition to creating search engine optimized content, a simple (and free) way to break through the clutter is to share your content on social media platforms. You can mix up the content between awareness and consideration pieces to utilize explicit profiling of leads you convert.
You should also determine how you will utilize email marketing to drive traffic to your content. If you plan to send a monthly newsletter, outline what the goals of the newsletter are and which content pieces make the most sense to share.
Nurture and Convert Leads
By placing content offers within a proper context of how your buyer personas behave, you can start their journey to conversion. For example, your blog articles should house offers to your more in depth content that requires the visitor to complete a form. The form should contain fields that enable you to determine if they fall within your defined personas. Based on their responses, you can trigger a lead nurturing campaign that nudges your lead into becoming a sales qualified lead.
6. Analysis and Reporting
Taking a step back and looking at your performance at regular intervals is imperative. Determine how you will pull in the data you need to check against your KPIs. If you are utilizing HubSpot, you can gather your website visitor and visitor to lead conversion rates through their handy dashboard. Your CRM can help you determine your lead to customer rates. Based on your findings, determine where you are falling short and where you are doing well, and course correct as necessary.
Conclusion
An inbound marketing plan is the first step in creating a scalable, effective marketing department. Once the plan is created, suddenly you have a very clear direction and explanation for everything your department produces.
Interested in setting up your Inbound Marketing Plan but not sure if you have the time? Get a free business assessment and we will let you know how we can team up to accomplish your goals together.
Other Related Posts Important in Creating Your Inbound Marketing Plan: