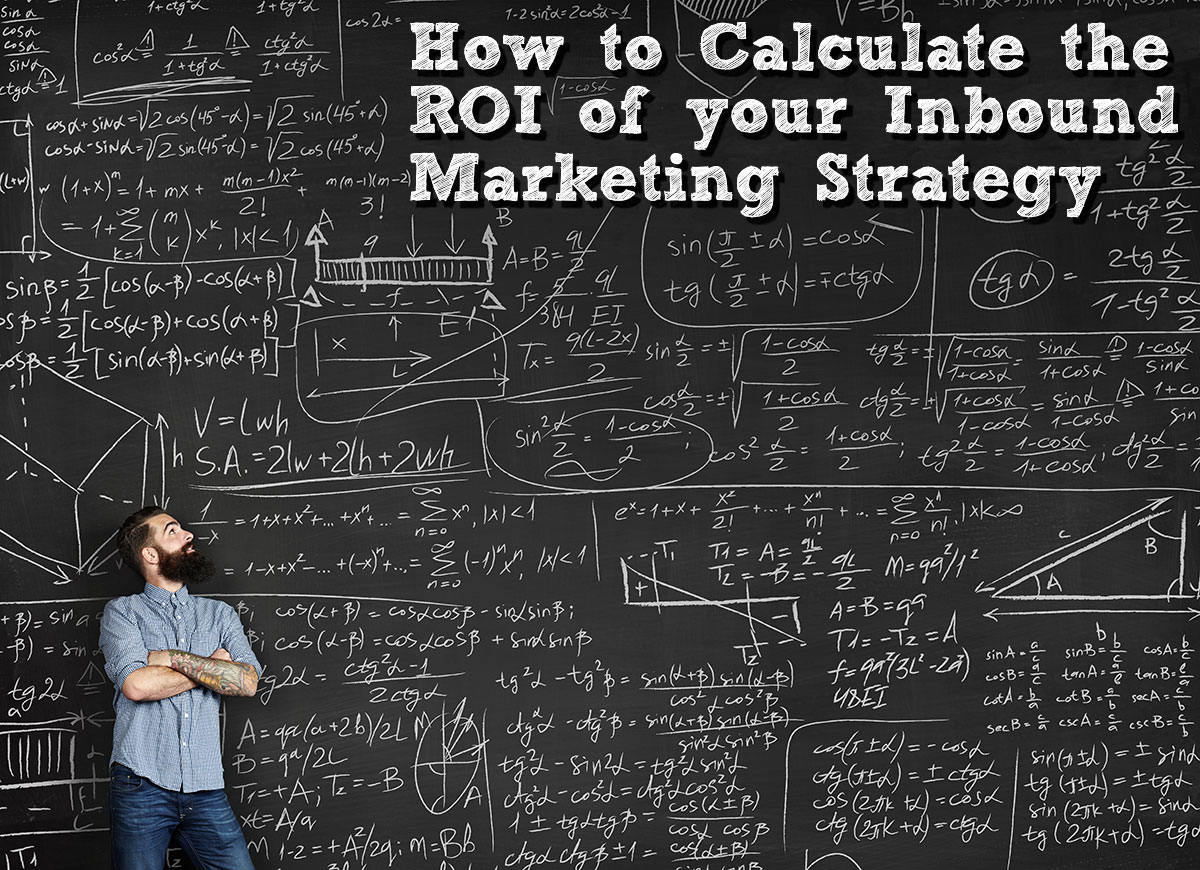 Calculating the real dollar value of your inbound marketing strategy is notoriously difficult. Can you really put a price-tag on a blog post? Well, breaking it down by the blog post might be well-nigh impossible, but when it comes to finding the real value of your marketing plan – yeah, we can do that. Here's how.
First, you need to know your current numbers.
Number of customers acquired last year (ex. 100)
Value of each of those closed deals (ex. $600 to $2500)
Average value of those closed leads (ex. $1700)
This makes the average value of 100 customers around $170,000, with each new customer worth roughly $1700.
To get those closed leads, we go a little farther back and look at:
Website traffic per month (ex. 5208)
Leads per month (ex. 40)
Closed leads per month (ex. 8)
This means that their Visitor:Lead conversion rate is .7%, while their Lead:Customer rate is 20%. Now, a 20% close rate is really high, but we've seen it happen.
Now we have the information to find the correlation between the number of website visitors, the number of leads they produce, and the number of closed leads we can expect from that pool.
Then, our challenge becomes:
Increasing website traffic per month
Increasing qualified leads per month
Content Marketer Beware
If the website traffic number rises, so too should the number of closed leads. However, if you don't take steps to qualify that increased traffic, you'll actually experience fewer closed leads (and a very frustrated sales team). When done correctly, your content strategy will deliver warmer leads and more of them.
Use Buyer Personas to warm up those leads - find out more here!
Your ROI Is...
To find out the real value of your content strategy, compare the average closed leads from the end of your first year of implementation to your closed leads from last year. Break it down monthly, this helps see swings in the year, and is also helpful if you don't have a full year of data to work with.
Simple as that.
BONUS TIP: Don't forget to include the Customer Lifetime Value when calculating the ROI of your content. But that's another post...
With SaaS, there are a lot of equations for calculating what a customer is worth and what it costs to keep them. We're not getting into that here - this is just for general business.
Christina Clemens
Check out all of the latest marketing blogs written by Christina Clemens, Inturact's Client Success Manager.