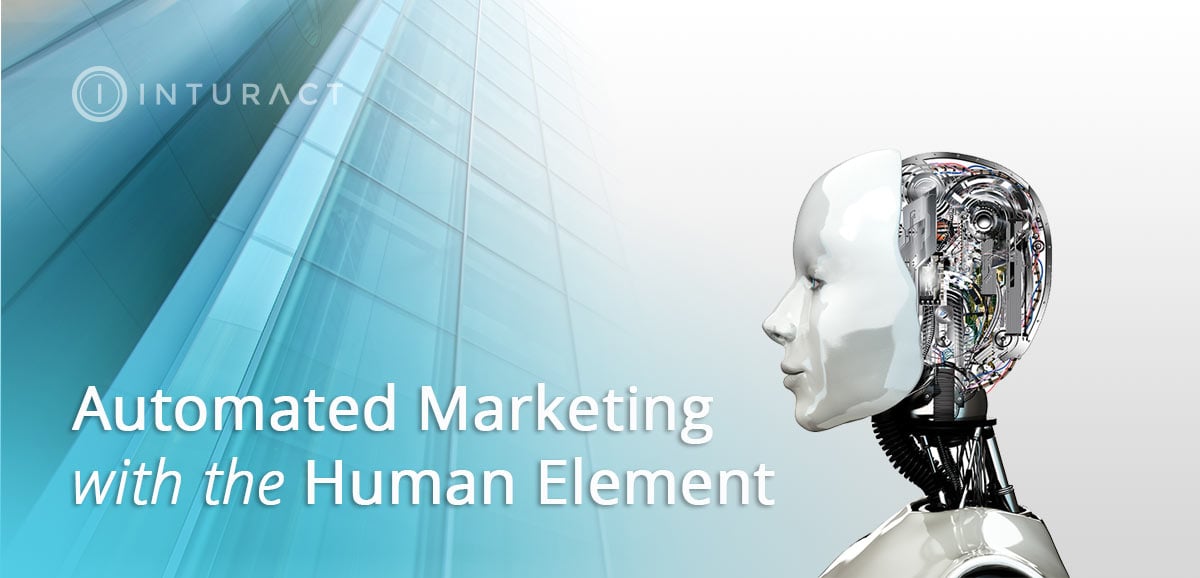 Inbound Marketing is all about building relationships – really! That's what we're doing right now by publishing helpful articles and Tweeting daily awesome insights for your reading pleasure. It turns out that being friendly online isn't just good karma, it's good marketing. Do good work, treat people well, help when you can, and be likeable. Sustainable sales can be as simple as that.
So how can we be so… inhuman as to suggest that you automate an important part of the relationship-building process? Because not only is marketing automation just as good as paying a real person to sit around charming prospective leads – it's better. Here's why:
You don't have to pay a person to sit around and be charming to prospective leads. Charming by the hour is expensive!
Every lead gets an immediate response to his or her query that guides them down the sales funnel.
It's helpful, timely customer service that doesn't exhaust your sales team. You want them spending time making sales, right?
And, when you do it right, your speaking directly to them even if its to multiple potential buyers. Your customers won't know if it's Suzie Q or Suzie 2.0 emailing them back.
How to Add a Personal Touch to Your Automated Marketing
Relationships involve two people – or in this case, one business and one lead. To build that relationship, you have to look at both sides: What is your lead looking for, and, how will you respond? When creating your marketing strategy, we look at both sides so we can create customized, personalized experiences for your leads.
Let's say Gail C. represents a buyer persona of yours, and finds your website while looking for a new garage door. You sell garage doors, so that's a good start, but she wants one that will match the historic character of her Victorian home. We can use marketing automation tools to place what she's looking for directly in front of her, whether she's on your website or Googling "Victorian garage doors" elsewhere. Then, when she fills out your contact form, automation will follow up within seconds with a message that directly relates to her query – say a link to your fine selection of carriage-house style doors, along with a friendly message that tells her you know exactly what she's looking for and would be delighted to help her find it.
See, marketing automation isn't just about sending out email templates - it encompasses every piece of messaging that nurtures leads with personalized, genuinely helpful content designed to create happy, repeat customers.
Yes, automating your marketing can sometimes have a bad rap for being impersonal. But today's Automated Marketing uses a combination of psychology, marketing strategy, and great writing to gain a human element – all while giving your clients what they're after faster. And, of course, automated marketing also helps to qualify leads so only the best leads reach your sales team.
Fun Facts About Marketing Automation
Statistically, 50% of your leads aren't ready to buy immediately. (Gleanster)
Businesses using marketing automation to nurture leads have a 451% increase in qualified leads (The Annuitas Group)
Companies that automate lead management increase revenue by 10% or more in less than a year. (Gartner Research)
Automating the early stages of your sales cycle gives your customers what they want: Fast and friendly answers. Every part of the automation process is designed with your audience's needs in mind. What could be more personal, or more human, than that?
A few other great reads on Marketing Automation:
Need help setting up your automated marketing machine? Give us a shout.
Lauren Van Mullem
Lauren Van Mullem, who captures your authentic voice in a way that meets the needs of your specific audience, and her solid knowledge of on-page SEO will get your web content noticed. In fact, she literally wrote the book on marketing using Pinterest for the twenty women's travel bloggers she managed on Wanderlust and Lipstick. Her theory is that to be a successful writer – and a valuable asset to any business – you have to have a gift with words and a mind for marketing. She works daily to develop both.