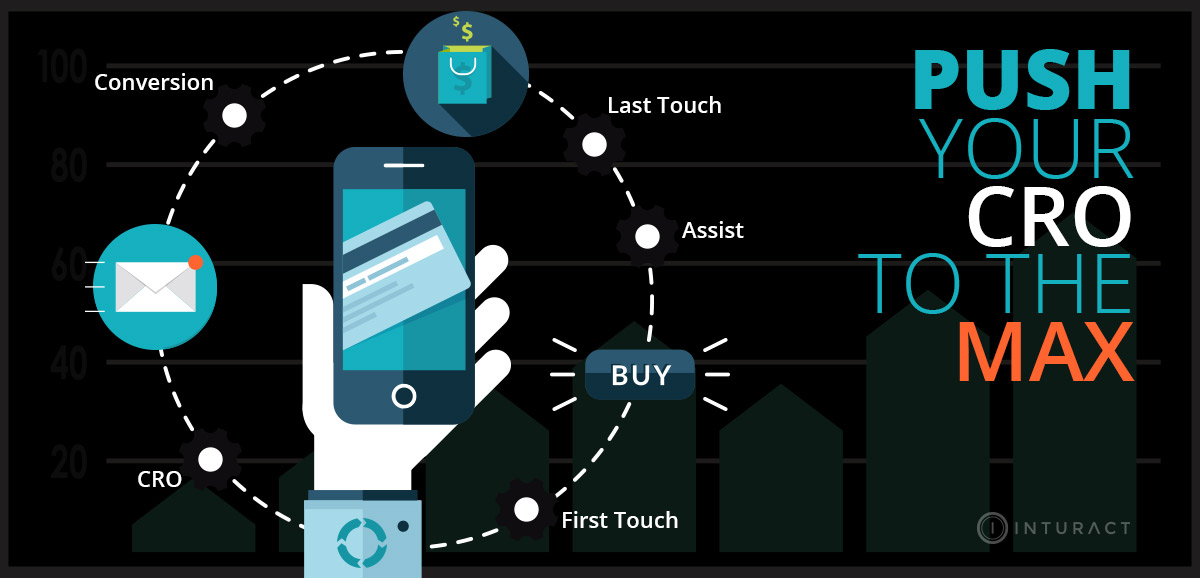 You have a great product, you have a well-functioning website, you have customers who have trucked along your sales funnel and are almost ready to buy. What's stopping them? Why are they abandoning their shopping carts? Most importantly, how can you get them to make the leap and finally hit that "Buy" button and convert.
You have a "Buy" button, right?
Phew – just checking!
Before you begin tweaking Calls to Action, you need to start from the beginning of the Ecommerce CRO (Conversion Rate Optimization) process. You need to find out where your conversions are coming from in the first place.
Conversion Mapping 101
You're likely using a number of ways to market your ecommerce site, from your blog and social media (s/o to Inbound Marketing!), to display ads and PPC. Hopefully, you're also tracking which of those methods delivers the best ROI (if not, get crackin' on that trackin'!).
Marketing metrics / tracking programs typically track three basic things: Last Touch, First Touch, and Assist. Last Touch tells you what a customer viewed just before a conversion; First Touch shows where and when a potential customer first learned your company existed, and Assist shows everything in between First and Last Touch that may have influenced the final decision.
There are many sources that attribute to a conversion (blog, social media, organic search, PPC, etc). In discussing CRO these are called multi-channel funnels, and here's a brief video by Google Analytics to better help you understand the process:
Cool, right?
Here's the problem – many DIY small businesses only track Last Touch, ignoring all the earlier parts of the buy cycle. If you do that, you won't know what marketing channels are actually working to begin your relationships with new clients, or which might be influencing them mid-cycle.
Nearly half of ecommerce revenue comes from sales cycles that last more than one day. The question you need to ask is: What were your clients looking at before that lead them, ultimately, to you?
Here are a few resources to get you properly setup:
Once you know what works for you best in all parts of the sales cycle: Double Down.
Many companies try to be everywhere at once, but if your conversions are primarily coming through PPC from a select few venues, concentrate on finding out why those venues are working so well for you and do more of it. The only caution we'd give is to not give up on your blog. Very often, businesses see blogging as a time suck with little ROI, but that's because blogs aren't about giving immediate results: They're about building equity. The more you blog regularly, adding valuable content for your users, the more trust you will gain with your target audience, and the higher Google will rank you on its search results page. Fun fact: Websites with blogs attract 55% more visitors than those without.
Pump Up Your Calls to Action
Once you know which channels are really working for you, you can tweak your Calls to Action for even better results.
Start by incorporating Calls to Action at the ends of your blog posts. Ask readers to engage with you in a conversation by ending some blog posts with topic-related questions. They'll come back to read what other users have said, which is just the beginning of an ongoing relationship.
Create a simple Call to Action button (you can even do it in PowerPoint). Keep it short, simple, and CLEAR. However, one effective variation that is a little less simple is to pair a Call to Action with a testimonial. Always check your Call to Action's effectiveness with A/B testing (only test two at a time).
Don't just put Call to Action buttons on your front page – try slipping them in to your products pages. One very effective way to do this is to display products that coordinate, or are used with, the primary item.
Checkin' Out Your Checkout
You might think the battle is won once the customer is plugging in their Credit Card info to your checkout page – but you would be wrong. This is your chance to make a lifelong customer. See, when customers turn over their hard-earned money, they want more than a "Thanks!" before you run off to the bank. They want to feel secure in the knowledge that they bought the right thing and that it's going to the right place, at the right time.
It can be as easy as posting a picture of the item on the Review Your Order page, along with shipping details (costs & address), and a shipping estimation. Make changes to the order easy, and you'll retain sales (fewer abandoned shopping carts!) and increase repeat business.
From there, you can add some other fun frills. Have you shopped on Amazon before? If you have, then you know that they show you a scrolling ad of "Frequently Bought Together."
Transaction Email Optimization
This is one of the biggest missed opportunities in Ecommerce. Don't forget to follow-up with an email confirming purchase and reinforcing the estimated delivery time. But, along with the hard facts, you can make your follow-up email into another chance to connect with your purchaser. Show suggested products and write a nice note that encourages them to follow you on Facebook or Twitter, or encourage them to read your blog for great tips and ideas for how to use their new product.
Be sure to look at these 4 emails and optimize them in ways that you could creatively market to new, and your already valuable customers:
Abandoned Cart Email
Order Confirmation Email
Shipping Confirmation Email
Customer Feedback Email
Here is a great article by Shopify that will help you really optimize these emails:
Need help converting more consumers into lifelong customers? Contact Inturact today to discuss how we can push your online marketing strategy to the max!
(See what we did there? Now that's a call to action!)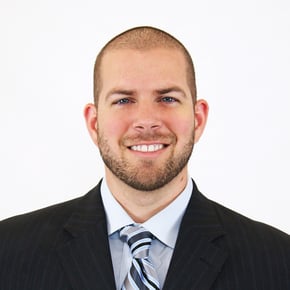 Trevor Hatfield
Trevor Hatfield is the founder of Inturact and strives to create highly tuned marketing machines for their clients websites, products, and apps. While also constantly keeping up with technology and building a team of multifaceted and dedicated professionals.