What is a SaaSHole?
What is a SaaSHole anyway?

Let's start by defining this foreign term and uncover its origin.
"A 'SaaSHole' is a hole in your product or company's marketing strategy."
You have an amazing SaaS solution; the best product team in place, a well-designed product, and a sure-shot, unmet market need to go after.
But your product growth has, let's be honest, flatlined. Perhaps you received a lot of buzz in the beginning. And you have a strong and loyal customer base. But you are not achieving that rocket growth that you once took for granted. In other words, you have found yourself with a flat SaaS in need of some heavy sets.
You are not alone.
In the SaaS industry, it's very common for businesses to experience this period, and without a well-executed marketing strategy, you may never reach your full potential.
And so a term was born, SaaSHole.
What types of SaaSHoles might be lurking in your company?
1. New customers won't buy your product until they know about it:

Your product isn't out there for your target market to see. Maybe a search term hasn't even been invented for it. Sometimes concentration on the awareness stage and TOFU (Top of the Funnel) efforts can be the highest priority in new customer acquisition.
2. New customers won't buy it until you facilitate it:

From the surface, your product looks confusing to your prospective customer. Simplicity and understanding is a big deal in attracting new customers, confusion is frustrating.
3. New customers won't buy and existing will continue to churn until you understand them:

Do you know your customers, really know them? Where do they live online, what do they do in their spare time, what are their habits? If you want to find new customers and keep them happy, you must truly know them.
4. New customers won't buy it until you've priced it right:

Whether it's your pricing strategy, pricing page, price points or trial length, something is not rendering with your prospects.
5. New customers won't buy it until their peers trust you:

What people have to say about your product is much more trusted than what your sales reps have to say. You need to know how to leverage this and have testimonials available.

6. Once they buy, make sure you take care of them:

Customer success is key in keeping customers. And keeping customers is key in a successful SaaS business. Your customer retention plan is just as important as your acquisition strategies, make sure they are always improving.
7. If you want to continue to improve make sure you measure it:

Set goals, define objectives and measure progress that leads you in the right direction. Identify key performance indicators (KPI) that drive your marketing efforts and focus on the channels that are producing the best ROI.
How can an optimized marketing strategy help?
With an onslaught of cloud-based tools and a myriad of options now available for various services and platforms, making an instant business decision isn't easy. The market is still ripe for the picking for new SaaS solutions and when business is good, it's easy to get swept away with a "let's just roll with the punches" mentality. But at some point, you start to feel the lack of a solid strategy.
More choices for the customer implies more confusion in decision-making and of course implies, more expenses in marketing dollars for the SaaS product / business owner.
An optimized marketing strategy is vital to a successful SaaS product and will help you streamline a process for attracting future clients and delighting current customers. When customers feel at ease and pleased with your product you will reduce churn.
You will stand out from your competitors and have a grip on the right marketing metrics. You'll convert the time you spend on cold or luke-warm (not so successful) sales calls, to time well-spent on prospects who are actually interested and ready to buy your product.

So, what can a SaaS company do to eliminate Holes?
There's alot you can do and we're here to help.
Often times first to market takes the cake in the SaaS game, so get your SaaS in gear with us!
Inturact has a track record of implementing key marketing strategies which will align SaaS features to your customer needs. We can provide a strategic plan that's designed to outreach to the market's needs in a sequential way and we will execute it keeping these measures in context.
A community is much stronger than an individual. Learn and share in our Inbound.org SaaS community.
With such a massive undertaking of promoting your product, and sending the right message to your audience at the right time, we know that it is a task you may want advice on. Without a strategic direction set in place, you just might fall on your SaaS.

Taking a SaaS company, learning their product, identifying their target market, and executing their marketing efforts is what we do. But don't take our word for it. Our case studies illustrate that Inturact has what it takes to move some SaaS.
If you're still reading, we're assuming you either:
Think we're nuts and you just want to read how many times we'll write SaaSHoles...

Are interested in learning more about SaaSHole awareness and the journey to recovery.
If you're with the latter, we invite you to join our SaaS group.
We like to provide our exclusive insights there and show off other people's SaaS wisdom as we find useful links and tools for the SaaSHole community to use. Request to join here.
Get your SaaS moving

See your SaaS at Inbound

Who's gonna save your SaaS?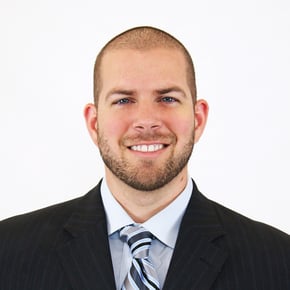 Trevor Hatfield
Trevor Hatfield is the founder of Inturact and strives to create highly tuned marketing machines for their clients websites, products, and apps. While also constantly keeping up with technology and building a team of multifaceted and dedicated professionals.