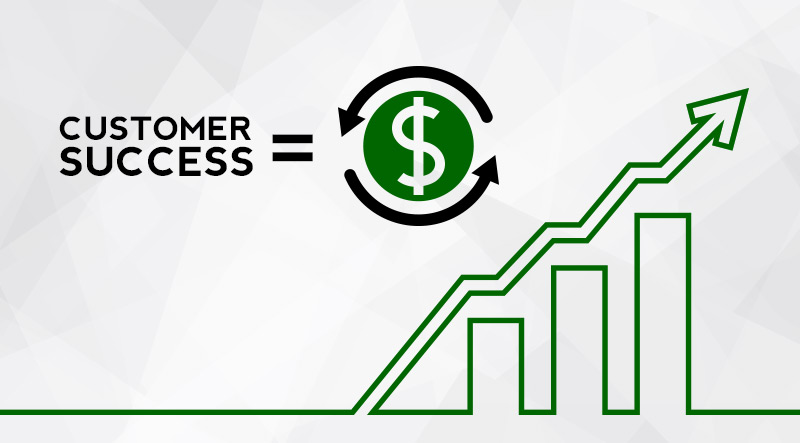 "We've got Customer Service already. Why should we invest in Customer Success?"
You've read about the benefits of Customer Success by reading Lincoln Murphy, but if you're like most marketers, your boss hasn't. They know Customer Service, and to them, Customer Success sounds like the same thing with a different noun attached. Au contraire, mon frere.
Why Customer Success isn't the Same as Customer Service

When you call Customer Service, it's because you already have a problem. If they're good, they'll solve it such a way that not only eliminates the issue, but sends you away smiling. While that is a positive customer experience and will win loyalty and good reviews, it's not success.
Success is proactive. Success is about finding out what "success" means to your ideal customer, and actively helping them achieve it with your product or service, and within the world at large.
Customer Success campaigns can include e-books on how to improve business practices or selling techniques, blog posts full of genuinely helpful tips, and meaningful, human, and helpful social media interactions.
It's not about advertising or marketing, but rather about building a community of mutual prosperity. After all, when your customers succeed (with your help), so do you.
How This Turns Into Revenue
Customer Success is a quickly rising trend in SaaS businesses because they're subscription-based. Clients can leave any time. If clients aren't able to use your product effectively, or if it stops being useful as their needs change, they move on and you spend more money on attracting new clients.
New clients are expensive!
That buyer's journey is long and lined with your company's dollar bills. Current customers, on the other hand, become more cost-efficient with each subscription cycle.
So why are companies spending all their money on courting new business and leaving current clients to fend for themselves?
I know, I hear you. Your boss won't listen unless you can show him or her numbers, and maybe even a color-coded graph.
The graph part is up to you, but here's one way to quantify the ROI of Customer Success:
Take your total renewal revenue for a given time period.
Add your cross-sell and up-sell revenue for the same time period.
Divide by the total costs of your customer success team.
And remember that Customer Success isn't just about renewals – it's about growth. When your customers are successful, they'll want more of your products. They'll also want to tell their friends and business associates about your products. They'll share those useful e-books and blog posts and social media interactions. They will become your evangelists.
The Shortlist of Reasons Why Customer Service Isn't Enough
Customers only ask for service when they're already unhappy – and by the time you know a customer is at-risk, it may be too late! If your Customer Success team has been in contact with them, however, you'll have early warning signs and can help them before their questions become problems.
Rather than waiting to hear from the customer, Customer Success agents have their fingers on the pulse of what clients need, allowing them to better identify opportunities to up-sell and cross-sell. Hello exponential revenue growth!
Successful customers create perpetuating revenue streams that grow as they go. That's not just ROI – it's better marketing than money can buy.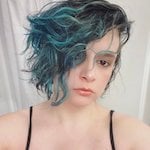 Nichole Elizabeth DeMeré
Nichole is a Co-Founder at Taggg and the CMO of Reeview.app as well as a top ten hunter on Product Hunt, moderator at GrowthHackers.com, and mentor at GrowthMentor.com.