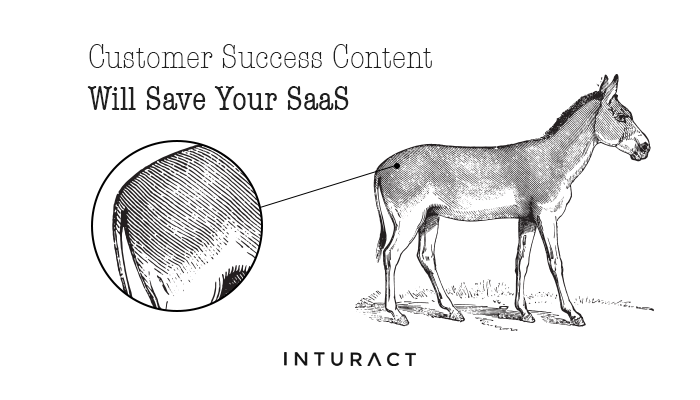 All successful business owners know that the key to their success is due to the customer's satisfaction. The customer always comes first. Being proactive about the customer's needs by going out of your way to anticipate them will undoubtedly provide you with a satisfied and consistent customer base.
There are a lot of elements to focus on when it comes to SaaS growth. You have to consider visions of content, sales, programming, advertising, automation influences, etc. The one thing that ties all of these things together is your customer success content. Without the success of the customer, the business just cannot succeed.
If you are struggling to keep your SaaS afloat, this is the area you should zero in on and rearrange. By properly executing your customer success content, your customers will achieve the outcome from your product that they were hoping for.
What It Does
Customer success content:
Improves renewal process. Instead of forcing customers into contracts that make them feel trapped and make you look needy, customer success provides you with the knowledge that is necessary for more productive renewal exchanges.
Reduces churn. SaaS companies rely heavily on inbound marketing strategies. They need online reviews, NPS, and user feedback to improve the quality of the product. As a result, you have a combination of positive and negative discussions existing about the product. This is causing churn to happen quickly. Customer success teams gather initial feedback so they can inform the product and development team of the enhancements that need to be made. The customers problems will be solved before they even knew there was one.
Drives revenue. There are endless opportunities in SaaS to upsell and cross-sell. Customer success allows you to capitalize on this. Once you have retained a customer, overtime they will cost your business near to nothing. Their loyalty to you basically means pure profit. Retaining customers allows the business to grow and customer success is the way to achieve such retention.
How It Works
Customer success works by using a solution, a strategy, and a team.
The Solution
The solution is compiled of a software and a service. The software is what brings together the management of your customer relationship and the product itself. The software monitors user's activity and makes predictions. The service partners the software by providing it with technology, marketing, training, support, etc.
The Strategy
Your business will need to come up with a strategy in order to achieve any of it's goals. To determine a strategy for customer success it helps to create a map. This is done by establishing:
the customer's experience
how the customer's success impacts that experience
the customers success gaps and milestones
how to monitor the customers effectively
The Team
The customer success team are the people who make everything happen. They are the proactive support. They use the customer success solution in order to create tools that the customer will need to gain the most value from your product.
If You Don't Give It Value
Your company may be small still, but not diving into the customer success side of your SaaS will not help your business grow, because:
customers may not be succeeding
your churn could be much higher than it needs to be
you aren't acquiring the necessary info for the product, sales, and marketing
your product may not intuitively speak to the customer which would result in their satisfaction and loyalty
Ramp up your SaaS's success and start to build retention now by focusing on your customer success content. Start by taking small steps. You may be changing the way you think about things and that always takes time. Focus in on what your customer's ideal outcome is and make sure that your team members are all on the same page. Doing so will provide you with less churn, better products, satisfied clients, more revenue, and product evangelists. What are you waiting for?
Christina Clemens
Check out all of the latest marketing blogs written by Christina Clemens, Inturact's Client Success Manager.