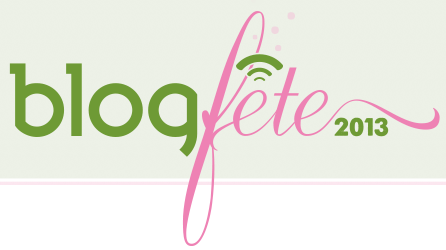 Inturact is happy to sponsor this year's Blog Fete conference! It takes place on September 27th and 28th in Orlando. Thanks to The Flair Exchange for letting us know about this exciting opportunity.
"BlogFete is a weekend conference designed to motivate, educate and connect a phenomenal group of bloggers and it all happens in the Florida sunshine. Our event will be held at The Hilton Grand Vacation Club in Orlando on Friday and Saturday, September 27 & 28th. BlogFete will begin with a welcome mix and mingle and we'll have several booths and activities."
2013 Blog Fete Speakers:
Ashley Brooke Daniel
Ashley Brooke Daniel is an illustrator and the creative force behind Ashley Brooke Designs, her charming custom-tailored stationery company. With a degree in interior design and a passion for drawing, Ashley created her company at the age of 21 with little more than a portfolio of sketches and a printer. Today, her genuine and consistent branding has made Ashley Brooke Designs a thriving company with a tremendous social media following.
Brittni Mehlhoff
Brittni is the editor of Paper & Stitch, a lifestyle blog dedicated to crafts, handmade, and creative entrepreneurs. She is also the founder of a curated online gallery for artists and independent designers by the same name; and she is currently a feelance contributor for Project WEdding and Curbly as well. Mehlhoff's work has been featured in print publications such as Country Living and Woman's Day and has been highlighted on popular sites such as The Huffington Post, Daily Candy, HGTV.com and more.
Kristen Weaver
Entering only her fourth year in business, Kristen has taken the wedding industry by storm. She was named as a Grace Ormonde Platinum Photographer and one of the World's Best Wedding Photographers from Junebug Weddings. She has been published in wedding and fashion magazines around the world.
Kori Clark
Kori Clark is a designer that specializes in digital and hand illustrations. She is the owner and operator of the blog / shop Paper & Pigtails and is in the process of launching a new graphic and illustration site that will be called KoriClark.com! Having done freelance work for over 10 years, and starting Paper & Pigtails right after the birth of her second child, Kori has been able to enjoy running a business and a busy home with two kids, two dogs, and a very patient husband! She believes strongly in building a full life based on joy, love, and making moments count.
Mindy Cone
Mindy is an entertaining, food, dessert and party stylist on the popular blog Creative Juice and the author/photographer of the new book: Gourmet French Macarons: Over 75 flavors and festive shapes.