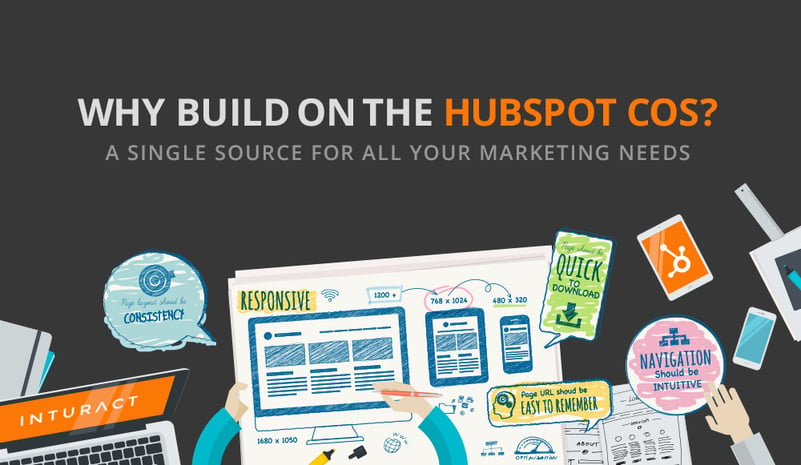 We love the HubSpot COS at Inturact and are excited to watch it develop into a more feature-rich tool. It is extremely useful for two types of businesses:
Businesses interested in using HubSpot
Businesses already on HubSpot but currently use an outside CMS, such as WordPress or Joomla!
The HubSpot COS isn't for everyone and does depend on your functionality requirements and type of business, but if you fit the bill, you should definitely give it a look. If you're interested in knowing if you think the HubSpot COS is good for your business we would be happy to give you a free assessment.
Here are 7 reasons the HubSpot COS could be your tool of choice:
1. Contextual Marketing
If you aren't familiar with contextual marketing it might be time to do a little research. Even if you haven't been implementing it in your own marketing efforts, you have been a victim of contextual marketing in one way or another within someone else's. This is the practice of personalizing content around your customer based on analytical insights. For example, if you have 3 buyer personas and you collect the information of a user that is with your CEO / Executives persona you could repurpose the content for them on any page of your website to better engage them and drive them to the areas of the site that would fit them best. (Learn more about contextual marketing here - tip number 2.)
2. Streamlined Analytics
Reducing the amount of tools you are using to track your marketing efforts can save you lots of time and headache. Analytics in one place can be very helpful and a good start. HubSpot has all of the tools you need to track your campaigns, emails, social following, paid campaigns, competitors, keywords and much more. By building your site on the HubSpot COS you can tap into all of these items and generate custom reports without ever leaving the tool. HubSpot also has built-in UTM tracking features. If you're not familiar with UTM tracking here's more on UTM Tracking Codes.
3. Campaign Monitoring
Campaigns are the backbone of your marketing efforts. They should be catered around your buyer personas and have a central purpose. For instance, you could start with a Foundation campaign to get your marketing kicked off, then move to a builder campaign for ongoing efforts, and then add some driver campaigns that would serve a specific purpose (drive traffic, get downloads, webinar registrations etc.). HubSpot allows you to manage, monitor and analyze your campaigns all in one place. (Click to Tweet!) Building your site on the HubSpot COS allows you to more easily control each area of the campaign including your Site Pages, Landing Pages and Email.
4. Single Source for Site Management
HubSpot ties into any site with its embed code, but this also requires you to login to a separate CMS to update any site pages. A single login is more of a convenience factor, but having 2 places to manage pages can become confusing if you have more than one person updating your site. If you have a team to rely on, keeping things simple is always key. (Click to Tweet!) Having all site pages in the HubSpot COS allows your team to only need to worry about logging into HubSpot to manage pages and any other aspect of your website marketing efforts.
5. SEO View & Page Performance Suggestions
Get suggestions on SEO best practices for each page in the Reports > Page Performance tool. It looks at your pages, breaks them down, and offers suggested changes to optimize them. This can be really useful to keep team members that may not know SEO best practices in line with Google's optimization standards. Additionally, each Page in HubSpot has an SEO View, which allows you to make sure you are properly formatting your pages for proper optimization. This is a quick way to keep you and your team in line when creating new pages.
6. Quickly Create New Page Templates
With the Design Manager you can create new page templates on the fly. For example, if you are wanting to create a Team Page and have 3 specific columns you could create a 3 column page template and assign this to a new page called Meet The Team. Then you have a new template ready to use for your team page and any other pages that might require a similar 3-column layout.
7. Flexible Columns
With flexible columns, you can create a template that can easily be used for multiple page types. (Click to Tweet!) For example, you want a left column template with a main content area, and you know that the column could contain different modules depending upon the page that is being created. So for a contact page you might have a map and some contact information within the column. Then, for a landing page, you might have a form in the left-hand column, but both are using the same template. Flexible columns make this possible. Options for creating new page types also become much more dynamic with flexible columns.
---
Another great aspect about HubSpot is that their team is always on standby to provide assistance. Some of the links we used today are easy-to-follow How To's that HubSpot has available for the community to provide the best digital marketing experience possible.
Want to learn more about how we can work together to build your site on the HubSpot COS? Contact us today for your complimentary inbound marketing assessment.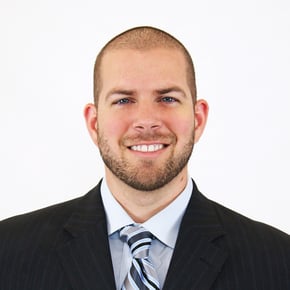 Trevor Hatfield
Trevor Hatfield is the founder of Inturact and strives to create highly tuned marketing machines for their clients websites, products, and apps. While also constantly keeping up with technology and building a team of multifaceted and dedicated professionals.