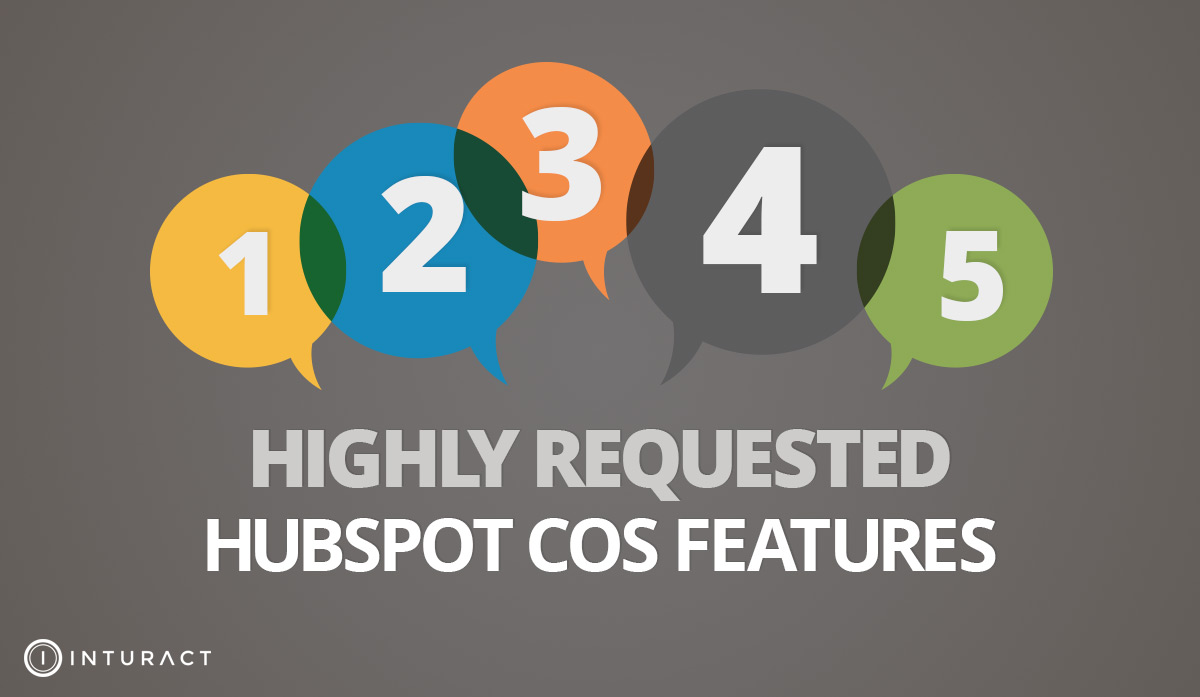 HubSpot announced its Content Optimization System in 2013 and it's been giving WordPress a run for its money ever since. The system allows users to integrate their inbound marketing techniques with optimized content and a responsive site.
Still, like most things in life, there's room for improvement. Here are 5 features frequently requested by users over at the Idea forum to make the system that much better.
---
1. Streamline the Reusable Template Content
Repetitive tasks are rather soul-crushing for the creative types. HubSpot lacks the ability to easily build reusable sections. Most of the features are limiting and due for an enhancement. According to HubSpot, designers will be able to create reusable modules of their own design and construction.
2. Allow for Reusable Content Groupings
How about a great idea for designers? It should make life a little easier by streamlining. Here's the thought process.
The designer creates several global groups that house different column layouts.

These columns could be set to flexible columns.
When it's time to add a new section, we can simply pull in the global content group to our template.
Finally, we'll save the template, allowing us to add any module at the page editing level.
This feature isn't available just yet but HubSpot has marked it as in development with custom modules in beta.
2b. Allow for Groups to Break Out
There's also another way around the problem. HubSpot could provide an option allowing users to make a group break out into its components.
3. Create Dynamic Content via Smart Rules
Users are struggling with making smart content changes based on referral sources. They've presented compelling scenarios like this one: using a designated landing page for visitors who search for terms like marketing agency software and make it to the site by clicking on a PPC ad.
The idea to complete the task as efficiently as possible is to change content on UTM parameters. This would allow people to make the most of their PPC campaigns with the most dynamic content possible. Key information can be highlighted for each audience member who lands on your page, all the while putting the smart rules to good use.
4. Update to Bootstrap 3
It's time to update Bootstrap. The improvements in the latest version are reported to simplify RD and reduce style sheet bloat. Luckily, current chatter on the HubSpot Idea feed suggests this feature may be on its way. The HubSpot Admin has marked this idea as pending.
5. Blog Author RSS Feed
Want to showcase an author's work on your blog? A COS blog author RSS could make it happen. This would make it easy to archive works, provide readers with direct access to similar posts and allow them to keep up with a regular flow of content. This idea has been pending for a bit and we hope it comes to fruition soon.
New to HubSpot and want to give it a test drive? Check out our compilation of their 15 can't miss free resources.
Want to see if HubSpot COS is right for you? Click below to get started on your free business assessment. Whether your a current HubSpot customer or not, we can get you and your website to where you ideally want to be.