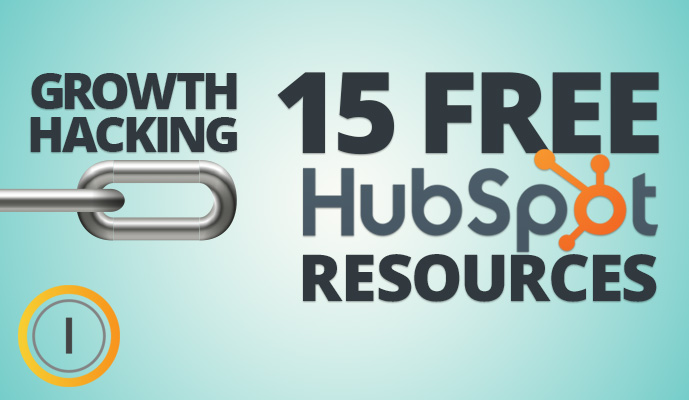 Why are business owners and marketing professionals so crazy about HubSpot?
Well, it's hard to discuss inbound marketing without talking about HubSpot. There's good reason for that. Founded in 2006, the company pioneered the four step inbound marketing methodology, essentially turning the traditional outbound technique on its head.
One of the best things about the digital marketing giant? They love giving out free resources and certifications that you and your marketing team can actually use. This is especially great for you when you're ready to tap into growth hacking for your business. We've compiled a list of our 15 favorite HubSpot links that are 100% free and useful.
---
Learn
With HubSpot, there's no reason to be shy. Jump right into the learning process with these five resources.
Train Your Team
It's time to go back to school, HubSpot style. The following resources will help you get your team up to speed. The best part about these resources, they're free!
Copy
The HubSpot blog is more than a blog. It's chock full of infographics, detailed analysis and real world examples to make their methods come to life. Here's five you just can't miss.
---
Here's a bonus HubSpot resource to personalize HubSpot techniques for your business. Join a local group to exchange ideas and discuss how to best implement the methodology for your unique customer market.
And finally, here's one of our freebies. Click below so we can get started on your free marketing assessment. By utilizing HubSpot's resources and allowing us the opportunity to assess your current marketing practices, you can transform your strategy from marketing to marketing magic!
---