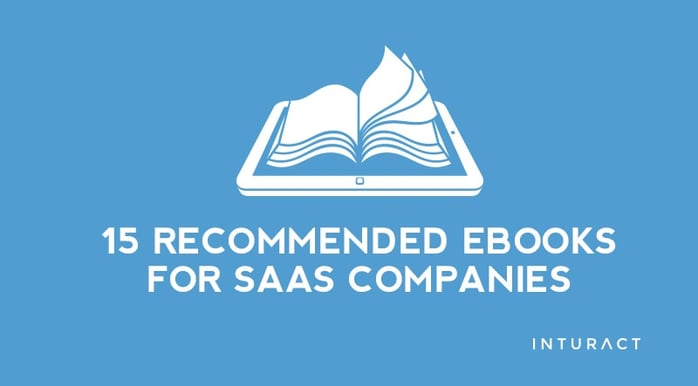 Here are 15 e-books for validating, growing, and scaling your SaaS company. Please post additional recommendations in the comments and I'll consider adding them to the list.
"When some of our Upshift advisors suggested we develop an e-book to help encapsulate some of the great teachings that are part of our 12-week curriculum to help accelerate the growth of tech startups, I thought, ok, I'll add it to our project sprint for that week.
Four months later, I couldn't be prouder of the detailed, yet easy-to-read summary of 59 tips, directly from the mouths of some of our stellar team of advisors, that can help any startup hone in on the process necessary to scale successfully.
We all know "learning from mistakes" is part of the drill when it comes to startup growth, but who wants to make mistakes? Wouldn't it be great if you could minimize some of the pain that comes with turning your passion into a profitable enterprise?
In this e-book, startup founders will come to understand some of the common pitfalls made by young companies in the early days so you can do your best to avoid them. For some, it will provide the structure and organization that your company currently lacks; for others, it will be a refresher on what you know to be true about building exceptional sales teams but are too caught up in the day-to-day tasks to act upon it.
The e-book is divided into six sections which closely mirror the stages of growth acceleration Upshift implements through its curriculum."
"You could spend a lifetime trying to sift through and digest all the blog posts, podcasts, guides, and case studies that exist online about growth hacking—or you could start taking action today.
These 100 growth tactics were compiled based on strategies and techniques that Sujan Patel and Rob Wormley have used to help hundreds of clients move the needle and actually grow their businesses."
"Industry-wide benchmarks shows that it costs about 5x more to acquire a new customer versus just retaining an existing customer (and maximizing the amount of money they thus spend with you over their lifetime).
This book includes a whole bunch of best practices, tips, tricks and techniques to not only help you retain your customers, but also maximize your Customer Lifetime Value."
"This 27 page guide will look at some of the marketing techniques you can adopt to attract new users, drive more downloads and grow your app."
"You can write your own copy. You just need to know how to do it right – without taking some insanely long course or reading a 500-page tome meant for professional copywriters. Learn to sell on your site and landing pages with Copy Hackers bite-sized, uber-popular e-books. (Over 30,000 sold!)"
"Is it possible to create an interactive demo of your app idea without using a design tool, without knowing how to write code, and without hiring any designers or programmers to help you with it?
Many people spend weeks learning new design tools and programming languages, and thousands of dollars hiring designers and developers, to make an early version of their app that users may not even want.
This book introduces a simple, fast and cheap approach to prototyping web and mobile apps with no design or coding skills required. You will learn a proven process that is being used by more than 50,000 designers, entrepreneurs and product managers worldwide."
"Why do some products capture widespread attention while others flop? What makes us engage with certain products out of sheer habit? Is there a pattern underlying how technologies hook us?
Nir Eyal answers these questions (and many more) by explaining the Hook Model—a four-step process embedded into the products of many successful companies to subtly encourage customer behavior. Through consecutive "hook cycles," these products reach their ultimate goal of bringing users back again and again without depending on costly advertising or aggressive messaging.

Hooked is based on Eyal's years of research, consulting, and practical experience. He wrote the book he wished had been available to him as a start-up founder—not abstract theory, but a how-to guide for building better products. Hooked is written for product managers, designers, marketers, start-up founders, and anyone who seeks to understand how products influence our behavior."
"This book will make you money. It will teach you how to build your website in such a way that it converts visitors into leads or buyers.
Building websites that sell is not an art; it's a science. It's not about gut feelings and personal preferences – nothing to do with bells and whistles. You will learn how to optimize your website for sales, based on all the best research and experiments.
You start by defining a business objective for your website. What follows is careful planning regarding how to design the website in such a way that it produces maximum results. Everything you need to boost sales you will learn from this book – filled with straight-to-the-point advice and lots of examples. Everything in this book is based on in-depth industry knowledge and scientific research.
Why should you care about conversion optimization (the science of turning more visitors into buyers) in the first place?
It is the cheapest, quickest way to increase sales online. Think about this: if you're currently converting at 1% (1% of your visitors buy your stuff), but can increase that to a mere 2%, you've doubled your sales.
This book will help you do better, smarter marketing. It's a must-read for anyone that wants to get more business from their website."
"Drawing from some of the best posts on our blog, Intercom on Product Management offers guidance on the tough decisions you need to make as a PM."
"Startups that launch on Product Hunt can see thousands of signups or tens of thousands of views on the first day alone–if they rank in the top ten.
We all know that Product Hunt is the place to launch your startup, but it can be hard to tell why or how a product shoots up the charts. Learn how to maximize your performance on Product Hunt by leveraging your network.
Kiki Schirr is a big fan of the Product Hunt community, and an avid Hunter. Ryan Hoover, founder of Product Hunt, named her as one of the 30 Hunters with the highest quality hunts in his "2014 in Numbers" Medium post. When this book was on Product Hunt it took first place, and remains in the top 100 hunts of all time.
This book simplifies the process of rising up the Product Hunt rankings by dividing this book into two parts—an explanatory section that goes into theory, and an example workbook, that will help you prepare for your day in the spotlight."
"Whether you're kicking a SaaS idea around in your head or are looking to level-up your current recurring revenue, this book shows you how to attract and convert new users."
"Learn from the best practices of over 270 top SaaS companies."
"Ryan Hoover started startupedition.com as a side project. It was a curated gathering of bloggers in the startup community sharing their wisdom and response to a single question. A lot of people, myself included, could learn about startups, products, startup culture, customers and mistakes every week. For free. Directly from founders, hackers and designers.
The "problem": this was a weekly newsletter with knowledge all over the internet. Every question will be answered by a member of the startup edition crew in one of their blogs and it was really hard to find a specific post about a specific topic. This is how this e-book came to life.
Startup Edition — the e-book — started as a way to organize all of the knowledge from the startupedition.com newsletter in one place. A place where every entrepreneur — or aspiring entrepreneur — could learn how founders struggled with their startups and overcame adversity."
"When I published a story called "Uber vs. Lyft: An Insider's Perspective," it received 29,000 views on Medium. Since I included special links at the bottom of the story, I received between $50 – $300 for each driver that signed up. Ultimately, nearly 170 drivers did, netting me $10,000 cash for one single story.
This e-book is designed to teach you how to use Medium to write and promote stories that do whatever you need them to – make money, build a brand, acquire users, raise funds for a charity, obtain media exposure, or even land a book deal. The power of Medium is limitless, and I want to show you exactly how you can harness it.
So what format does the book come in? Why, you'll be able to read it right on Medium, of course! You'll get a link to the secret content."
"User adoption is the lifeblood of every product company. Corporate, startup, bootstrapped or otherwise, if your company's 'user faucet' was shut off, everything would wither up and die.
Of course, having just a trickle of all your signups becoming full-fledged users isn't exactly a winning strategy, either. A lot of late nights and hard-earned dollars went into creating your product and sending people to it – how many of those people are surviving the journey?"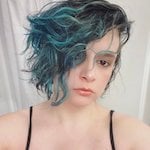 Nichole Elizabeth DeMeré
Nichole is a Co-Founder at Taggg and the CMO of Reeview.app as well as a top ten hunter on Product Hunt, moderator at GrowthHackers.com, and mentor at GrowthMentor.com.