Whip Around Case Study
Driver Vehicle Inspection Software Increases Leads By 334% & Over Doubles MRR In 6 Months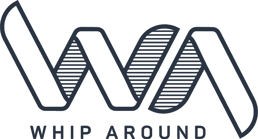 Company
Whip Around
Business Type
B2B SaaS
(DVIR Vehicle Inspection Software)
Services Inturact Provided
SaaS Consulting, User Onboarding, Demand Generation, Inbound Marketing, Paid Marketing, Sales Optimization & Enablement, Web Design & Development, SEO
Technology Mix
HubSpot Marketing & CRM, Intercom, AskNicely, Segment
The Challenge
Finding Predictable Growth for a SaaS Startup
Having achieved $9k MRR in 3 years, Whip Around was slowly growing, but they needed a way to scale faster. After experimenting, and ending up unsatisfied with the results of an in-house marketing solution, Inturact was hired to take Whip Around's marketing to the next level and find a scalable growth solution through inbound and paid efforts.
Trevor is an absolute pleasure to work with! He is so full of knowledge when it comes to helping decide what is best for our companies digital marketing needs. In addition to that, he is always quick to respond, offers additional support and shares all of his incredible resources with us! Highly recommend lnturact for any Saas company looking to grow their presence.
Action Summary
Finding Predictable Growth for a SaaS Startup
SaaS Consulting
Whip Around came to lnturact looking for guidance with growth in all aspects. We not only put together a team that would help achieve top results in sales and marketing, but also helped with their customer success and retention efforts.
Inbound Marketing
In an industry that is fairly traditional combined with a product that doesn't exist in the space, creates challenges when it comes to getting found online.

lnturact was able to not only get Whip Around found for hundreds of search terms but also set them up to be the online leader in their space.
Paid Management
When looking for scalable, predictable channels, paid is the first area of focus. We partnered with Klientboost to help setup and optlmze paid efforts and keep them inline with our sales and marketing efforts, while all tying the metrics back to the bottomline.
The Results
Growth Breakdown After 6 Months
After 6 months Whip Around over doubled the customer base and MRR from $9k to $20k, while increasing organic traffic by 800% and established a scalable paid solution for predictable revenue.