We have teamed up with Talia Wolf to offer you a complete step-by-step guide to optimizing your landing pages. So let's dig in!
Go ahead, admit it. You too, search the web for "best practices" and quick wins to optimize your landing pages. I hear ya. We all do it.
However, today that stops.
From now on, you won't be doing any "button color tests" for the sake of it, you won't randomly change your headline and hope it works, or paint your entire page blue because some article said "blue equals trust" (ugh!).
From now on...
You're going to use Talia's 'Do it Yourself' guide.

Instead of listing 100 generic tips (e.g - Red buttons work best #not), we're giving you the step-by-step guide of how to evaluate your specific landing page and optimize it using the right website optimization techniques.. The guide includes some great insights from: Andy Crestodina, Morgan Brown, Jen Havice, Angie Schottmuller and Mackenzie Fogelson.
Here's what we've got for you:
A Google Analytics checklist - everything you need to verify and track in GA
A worksheet to help you plan your content and social proof
A checklist to ensure you're rocking every single element on your page
A microcopy guide to help you optimize your call to action buttons
And, a hero image scorecard to make sure you're using the right image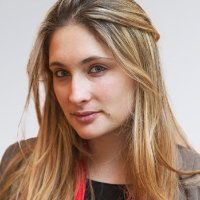 Talia Wolf
I have over 10 years experience in conversion optimization, growth and marketing leadership. My main focus is building and executing conversion optimization strategies, creating better user journeys and online experiences using emotional and behavioral targeting to generate more revenues, leads, engagement and sales. I specialize in landing page optimization, mobile optimization, persona marketing, customer experience, Ecommerce optimization, emotional conversion optimization, growth, branding, user acquisition, marketing strategies, optimization & analysis.