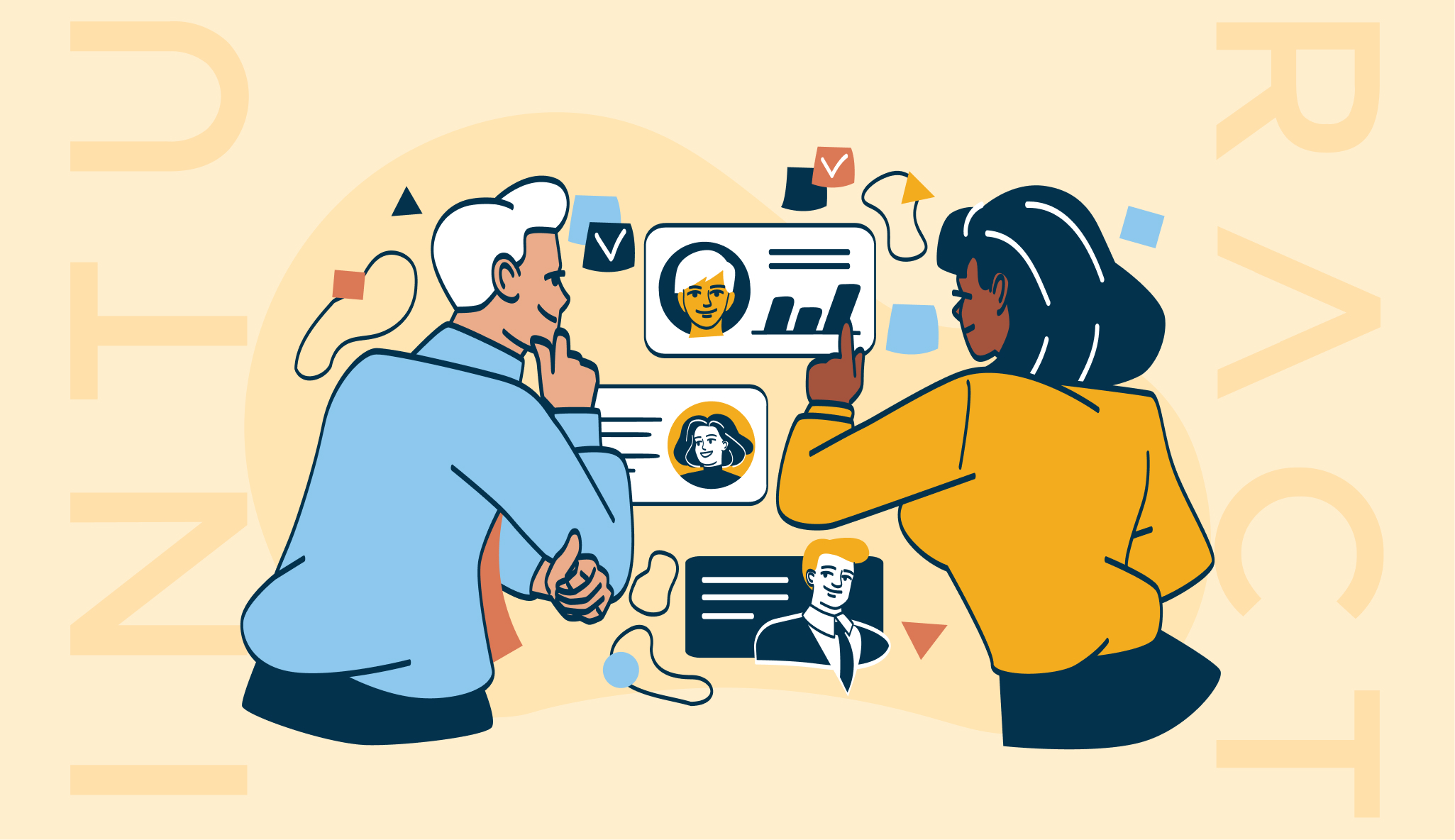 One of the most crucial things you must do for your business is to make early investments in staff onboarding, training, and education. It will help you narrow the skill gaps and develop talent in the workplace.
Excellent onboarding and learning resources boost employees' productivity, improve employee morale, and strengthen work culture. Therefore, numerous companies are adopting great onboarding strategies and evolving them with time for better results. If you are running a SaaS business, then churn rate and bad customer reviews are the biggest unbearable things, so investing in employee onboarding & learning practices can help to solve this. Similarly, every business can drive effective results by focusing on these aspects.
Tech is revolutionizing almost every business process, and the onboarding process is also added to the list. Automated software helps to streamline the process and save managers' time. So, let's explore its benefits.
Why Do You Need Onboarding Software?
The first image of the company should be strong in its employees' minds. Following are the reasons why you should invest in an onboarding software for your new hires:
Promotes Standardization And Uniformity
HR executives often provide their time in preparing onboarding programs even when there is a single new joinee. Send, track, check, and file necessary documents and provide compliance training to welcome new members of the organization - this is the usual procedure for almost every executive. However, once the process is automated, there is no need to provide much time, and it also reduces the administrative pressure of the HR professionals.
The software leads the candidate to a standardized process, uniform details, and distinctive job descriptions. Responsibilities and work details can also be shared with the new joiners.
Improves Productivity
Through the onboarding journey, the new member can see which duties are assigned to him and easily get to work. And with learning resources, they can master the skills they need for the job. The system greatly assists the mentors in providing proper guidance, ultimately saving their time.
Not only the workforce but the software also boosts the productivity of managers. Team leaders of particular departments save their time as they do not need to provide guidance, and HR can save time as they do not need to track the status of a new hire in the process; the software does it all. So, they can devote their time to other tasks, improving overall productivity. However, to ensure the smooth operations of the software, make sure your IT team has well-maintained computers: made an anti-malware scan, and installed the required OS to make it faster.
Provides Access To Necessary Information
The onboarding software is a treasure of information for both employees and employers. Managers can provide an employee handbook to the new joiners to equip them with mandatory knowledge of the company and its values. Even contracts can be sent to them easily.
A major advantage of the software is that it reduces the paperwork, saving managers' time. In addition, HR executives can easily use it to get necessary information about the candidate anytime and fill out the forms.
List Of Onboarding Software You Should Choose From
Onboarding software can deliver great advantages to a business, but choosing the correct one can be tricky. Therefore, we have mentioned a list of efficient software that you should consider.

Enboarder assists HRs in the onboarding of both on-premise and remote employees. It is a culture-driven platform streamlining the process and emphasizing employee experience.
The software helps managers share essential company information with new joiners and establishes effective communication between newbies and their teams. Personalized experiences make them engaged with the organization from day one.
Notable Features:
The platform enables virtual spaces where intro videos and other related content can be shared for internal communication between the team and new members.
The system helps to empower and coach managers, so they can provide excellent onboarding experience to their subordinates. Virtual nudges remind them about every step in the process.
The tool enables feedback for the managers and company values so that the HR department can make necessary changes in the process. Check-in surveys are also a great way to measure effectiveness, and reporting keeps you updated with metrics.
Equipment, ID badges, devices, uniforms, and other resources can be easily requested through the system, so the managers save time from administrative tasks.


---



factoHR enables the automated orientation of new recruits in the company and centralizes the candidate experience so that the company can create an effective first impression in the new hires' minds.
As an all-in-one HR software, it facilitates pre and post-onboarding activities along with giving an excellent experience to the new member of your company.
Notable Features:
Managers can choose a particular template for the offer letter or make a new one. In addition, offer letters are automatically sent by email once the employee is added to the system.
It is very easy to add details of new recruits, or if the numbers are too high, managers can send invitation links to employees to self-onboard themselves. They can easily upload documents and certificates on their own.
Keeping employees' corporate and personal records gets streamlined, and all the details stay organized. And expiration of the certificate/document is notified before time so that the managers can inform employees about it.
Candidates are provided unique IDs, and resources/equipment assigned can be tracked easily. Additionally, candidates are constantly informed about important events in the company.


---



iSolved is another HRMS streamlining the employee onboarding process. HR managers can ensure complete control over the process with the software due to its automation capabilities.
The software manages end-to-end candidate experience and communications to ensure that the candidate aligns with your company goals. In addition, it manages all the necessary documents along with guiding the candidate to their next step in the completion process.
Notable Features:
The system fetches the candidates' data from ATS and onboarding them easily. It also manages compliance-related documents to reduce the administrative burden of HRs.
It eliminates paper-based forms and enables e-signatures for candidates to sign the agreements.
You can create unique onboarding templates for various employee groups, grant access, and deliver messages according to a candidate's role, location, and category.
It helps you track every stage of the candidate in real-time and notify them of actions they need to take.


---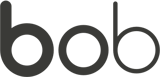 HiBob ensures the positive and simplified orientation of new recruits. It also helps an organization implement an employee-centric approach and eliminate the process complexities.
The tool assists managers in setting onboarding workflows for new hires and personalizing them to enable excellent candidate experience. In addition, the paperwork is also managed easily in the system, saving valuable time.
Notable Features:
Onboarding workflows are easily created with the software, and checklists help to track the employee's current stage in the process.
Once the workflow is created, it is easy to assign different tasks to managers, IT, and peers, so it can be ensured that the new recruit has everything they need from day one.
Company culture and departmental introduction get simplified and creative with HiBob. Company photos and welcome videos can be sent to candidates once they enroll in the system. People-directory helps to introduce the candidates to their peers and managers and also highlights their skills and interests.
Shoutouts enable a warm welcome of new joiners company-wide. Photo posting and information sharing are possible among teams and departments, so the employee feels a sense of belongingness.


---

Avature streamlines the employee onboarding process along with enabling an inclusive candidate experience. It sets an impressive image of the employer in the candidates' minds.
The platform offers a customizable workflow to onboard new recruits so that the managers can set different workflows according to the need. In addition, every step of the process can be easily tracked, and reporting helps you stay on top of every data.
Notable Features:
New hires get personalized and targeted content according to their job role and department, so they can easily know what the company expects from them. AI capabilities make it easy to personalize content recommendations based on the candidate's skills.
HR managers send policies, agreements, and letters to the new joiners, and they can sign them using e-signature integrations. It saves administrative costs and time.
The software enables an onboarding portal for candidates. They can easily meet with their colleagues virtually and know the company culture from the first day.
Reporting functionalities help to get valuable insights into the data, and the dashboard helps to get combined data on job roles and departments.

GoHire simplifies and enhances the onboarding process, focusing on a candidate-centric approach and eliminating complexities. With easy-to-use workflows and personalized checklists, managers can ensure a seamless onboarding experience.
The platform facilitates company culture and departmental introductions through features like photos, videos, and a people directory. Shoutouts enable a warm welcome and foster a sense of belonging among new joiners.
Notable Features:
Easily customize onboarding workflows to match specific requirements, ensuring a seamless and efficient process for new hires.
Deliver targeted and role-specific content to recruits, providing them with the information they need to succeed. Leverage intelligent technology to recommend customized content based on individual skills.
Say goodbye to paperwork hassles. GoHire enables the seamless management of policies, agreements, and letters through integrated e-signature functionality, saving time and reducing administrative burdens.
Engage candidates with a dedicated onboarding portal from day one. Facilitate virtual interactions with colleagues, provide insights into company culture, and foster a sense of belonging right from the start.

Gain valuable insights into your onboarding process with robust reporting capabilities. The intuitive dashboard offers comprehensive analytics, allowing you to track progress, identify trends, and make data-driven decisions.



Summary
Onboarding a new employee is much more difficult now than it was a few years ago. This has more to do with the growing demands for enhanced employee experiences.
One of the best methods to lower employee turnover and make sure the new hire will be an asset to your business is to provide them with a wonderful employee experience right away. Above listed software can help your business enable a great employee experience.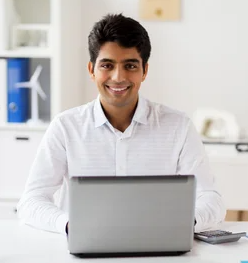 Ayush Borra
Ayush Borra is a passionate content writer and an avid reader with expertise in creating various ideas for creative writing. He is passionate about researching and exploring blogs, checking out the latest trends, and replicating his expertise in crafting exclusive content. His approach and readiness towards writing quality content are exceptional.