Why is SaaS Marketing Different?
SaaS Marketing is much more complex than traditional digital marketing and requires a unique understanding of how to be successful that only is acquired through many years of SaaS successes and failures.
At Inturact we have over a decade of experience helping scale hundreds of companies in which we focus on optimizing what we call the SaaS Marketing Journey. It is important to fully understand how to take customers through the entire journey in order to truly grow a healthy SaaS business.
Engagement Overview
When working with Inturact all of our engagements include a 3-part approach with 5 setup stages.
The 3 part approach:
Weekly Growth Calls with a Dedicated SaaS Expert
Monthly Ongoing Marketing Efforts
A Primary Focus Item (Biggest Area of Opportunity)
The 5 setup stages:
Setting Baselines to Prep for Marketing
Setting Up SaaS Metrics Tracking
Initiate Ongoing Monthly Marketing
Identify Opportunities
Optimize Efforts & Scale
A Product-Led Growth Focus
We take a Product-Led approach to tracking and growth. Within the SaaS journey there are 5 primary SaaS growth pillars that we call Actionable Metrics: Acquisition, Activation, Revenue, Retention & Referral.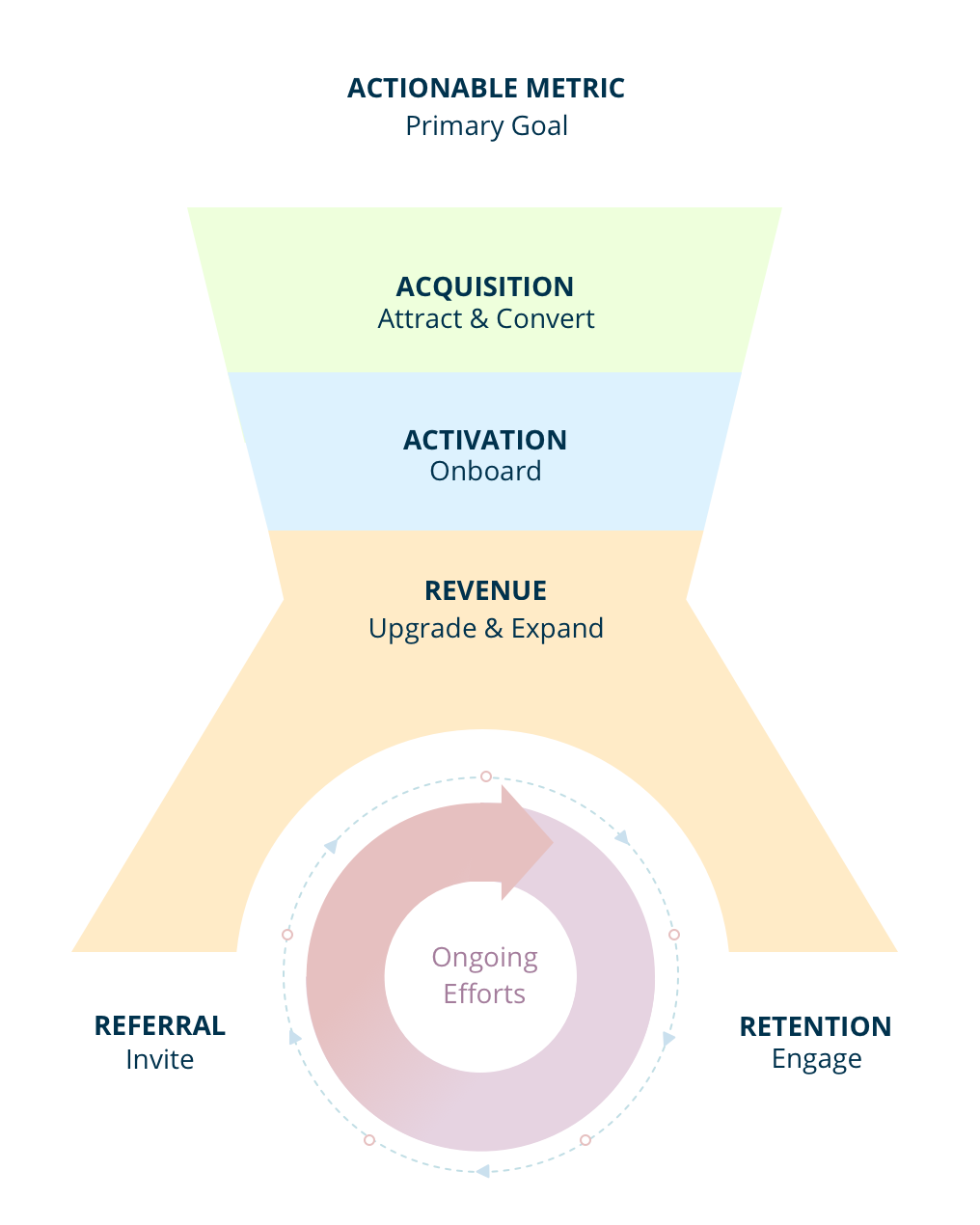 We will help you identify and track the metrics that matter most to identify your greatest growth opportunities in order to make data-backed decisions for reaching your goals together.
Want to Hear More?
Getting Started
We'll set a 30 minute Discover Call to learn about your business, see if we are a good fit for one another, and establish a plan for improving your current marketing efforts. We help in setting attainable goals and creating a plan to reach them.
Then we go to work to kick SaaS together!