Successful SaaS Marketing Tool Set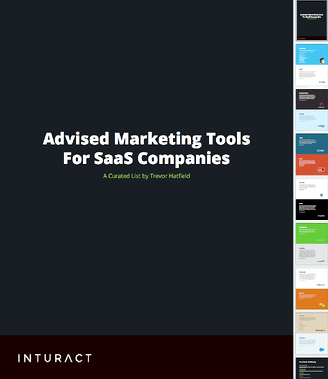 Download the list of top tools for generating customer acquisitions, viewing customer insights, creating sales, marketing alignment and developing strong customer retention.
The Inturact team has curated a list of tools we think every SaaS business should have a look at. Many of us go through the tedius process of researching the best tools for their business. Let Inturact give you a big headstart.
Simply fill out your information and you will be taken to a page with the PDF document download.